The Explosive Action Movie Sequel Killing It On Netflix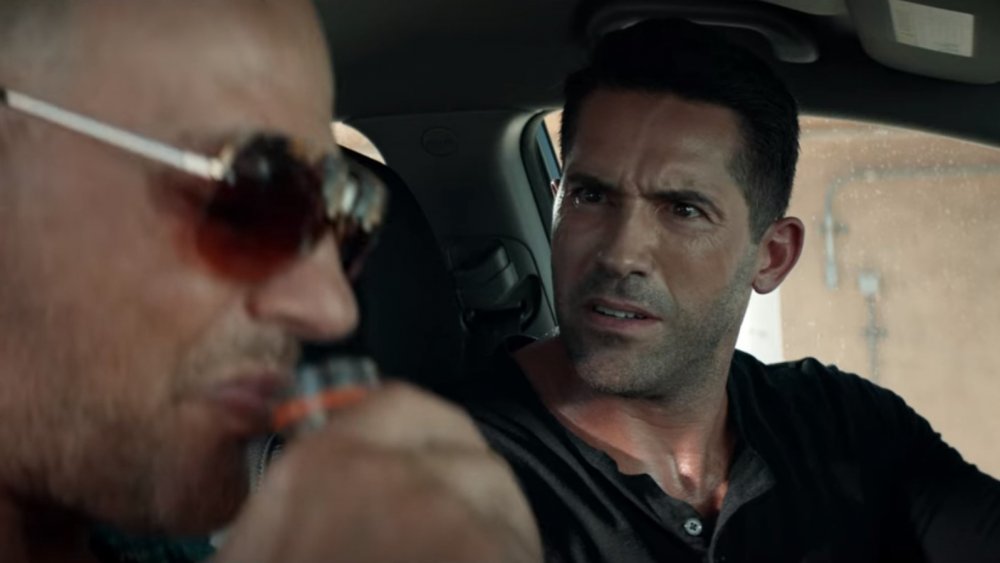 Samuel Goldwyn Films
Whatever "it" is, you'd better say your goodbyes now, because Netflix's The Debt Collector 2 is killing it.
Exploding onto the streaming service with upwards of eight but fewer than ten positive reviews on Rotten Tomatoes, The Debt Collector 2, also known as The Debt Collectors, cracked Netflix's Top 10 most-watched offerings in early September of 2020. It's the follow-up to 2018's The Debt Collector, which tells the story of French, a martial artist and ex-paratrooper played by actual tae kwon do aficionado Scott Adkins. French is already behind on his rent when his honorable dojo comes under fire from unscrupulous rival senseis. Desperate for money, he turns to a friend of a friend, becoming the titular debt collector, running shakedowns for the mob. Teaming up with a fellow enforcer name Sue, played by Louis Mandylor of My Big Fat Greek Wedding and its sequel, the reluctant tough guy winds up in a pickle he couldn't have foreseen. Monochrome footage of cattle is peppered in to add cinematic subtext. All the high-kicking, crotch-punching trimmings are thrown in free of charge. At the end, you get to see a dead cow for a second.
Audience reviews oscillated wildly. One read, "What a twist at the end, I hope they got paid for their work," while another opined "They have to show that they kill a Cow at the end! What kind of (redacted) movie does that?" The film ends on a dour note, with both French and Sue (spoiler alert) super duper dead.
Everyone has bills to pay in The Debt Collector 2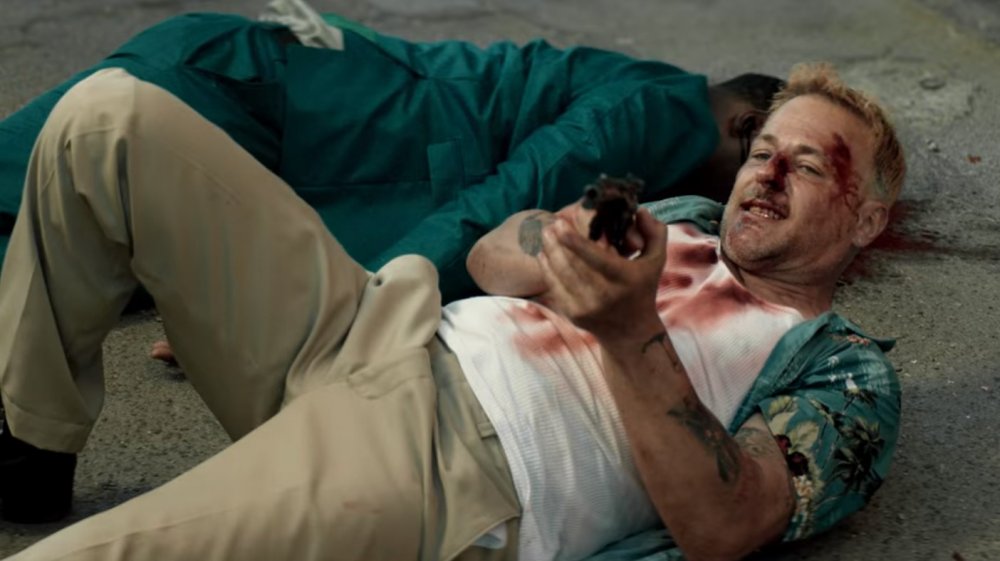 Samuel Goldwyn Films
Then, along comes The Debt Collector 2, and guess who's back? That's right, baby, French and Sue are at it again. One hearty, greasy diner breakfast of hashbrowns, bacon, and scrambled exposition later, we find out that Sue survived his injuries thanks to Tommy, the head of the mob, and that French walked off a pair of bullet wounds to the chest thanks to dumb luck and a hasty jaunt to the hospital. With both protagonists back in the hole, they decide to take just one more job. Kicking and punching ensue.
The Debt Collector 2 sees the returns of not just Scott Adkins and Louis Mandylor, but also frequent collaborators Jesse V. Johnson and Stu Small, the writing team from the first movie, with Johnson also returning as the director. Between the two Debt Collector movies, they paired up for another Scott Adkins film, the pulp-heavy direct-to-streaming hidden Netflix gem Avengement. The Equalizer's Vladimir Kulich also returns, once again portraying Tommy.
Speaking to The Action Elite about the picture, Adkins left the door open to turning the Debt Collector series into a trilogy, saying "We'll see what the audience think of it and if it finds an audience and if it is well received then we'll go from there." In the meantime, there's good and bad news: Adkins mentioned that all of his future projects are on hold due to the ongoing pandemic, but anyone longing to passionately chow down on that high-protein Adkins diet need not go hungry. He's currently putting his energy into a series of self-produced training videos on YouTube, while also filming retrospectives on his work so far.