The Real Reason NOS4A2 Was Canceled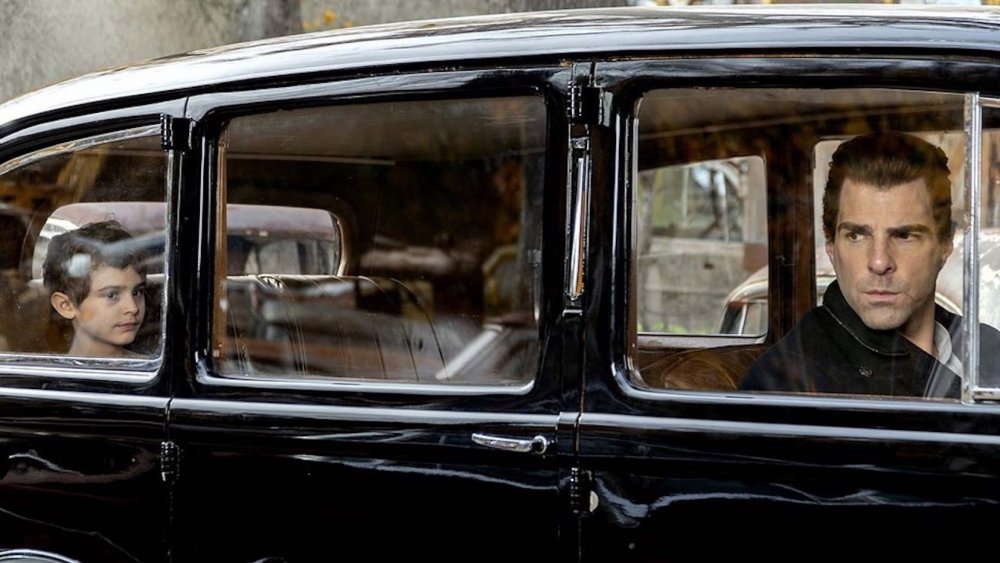 AMC
Looks like the Wraith's days of hopping back and forth to Christmasland really are at an end.
That'll likely come as great news for the kids of Haverhill and places far beyond, but it's bound to be a bit heartbreaking for fans of AMC's horrifying thriller series NOS4A2. Based on a best-selling book by Joe Hill (a.k.a. son of legendary horror scribe Stephen King), NOS4A2 followed the twisted tale of an evil immortal named Charlie Manx (Zachary Quinto) who feeds on the souls of children, then deposits his leftovers in an eerie, frostbitten realm called Christmasland where everyday is Christmas and being unhappy is illegal. Into Charlie's life unexpectedly falls Vic McQueen (Ashleigh Cummings), who's recently found supernatural gift for finding lost things puts her on a collision course with the nefarious immortal.
Over the course of its first two seasons on AMC, that ride has been as genuinely unsettling as it is utterly thrilling, with NOS4A2 proving itself not just one of the boldest shows on television, but also one of the scariest. Sadly, NOS4A2 will not be back for a third season of spine-chilling thrills as AMC has officially pulled the plug on the series. 
That news comes barely a week after NOS4A2 aired it's pulse-pounding second season finale. While the first two seasons of NOS4A2 did ultimately cover the entirety of Joe Hill's beloved source material, it would seem poor ratings — and not a lack of ideas for a new season — were ultimately what doomed the show. Per a recent Deadline report, NOS4A2's ratings have pretty much been in free fall for the entirety of season 2, earning roughly half the viewership it boasted throughout its fascinating but decidedly uneven first. 
Given the ratings issues, AMC could apparently no longer justify producing such an austere (and undoubtedly pricey) series. 
NOS4A2 creatives took to social media to thank fans for their support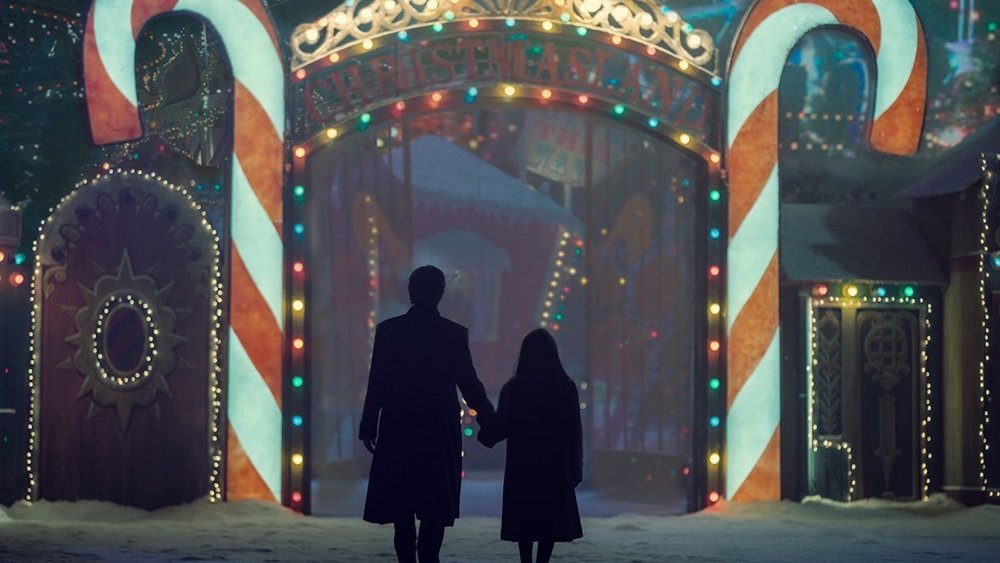 AMC
The real shame of NOS4A2's viewership decline is that season 2 of the series surpassed the first in virtually every way, with showrunner Jami O'Brien pulling out all the freaky stops to bring Hill's horrifying tale to vivid life on screen. 
AMC was the first to acknowledge the cancellation, offering "Christmasland may live forever, but NOS4A2 will come to an end with the conclusion of season two. We are so thankful to Jami O'Brien, Joe Hill and the entire cast and crew for two seasons of inspired, terrifying and thoroughly captivating and age-defying television. And thanks to the fans for climbing into the Wraith and coming along for the ride."
O'Brien herself broke the news to NOS4A2 fandom, thanking everyone involved via a series of heartfelt Tweets.
"Well friends, I heard from AMC last week. We won't be making a 3rd season of #NOS4A2 . It's a bummer, but I'm grateful we were at least able to finish adapting the storyline from Joe Hill's terrific novel... CONGRATULATIONS to every single member of our phenomenal team on two seasons of weird and wonderful TV. I will miss seeing everyone back in Little Rhody this year, but I'm awfully proud of all we've done together." 
O'Brien continued, "THANK YOU to @joe_hill for all your generosity, imagination, and support, and for trusting us with Vic and Charlie, Maggie, Bing, Linda, Chris, Lou, Tabitha, Wayne, Millie, and all your flawed, complicated, and beautiful characters... And THANK YOU from the bottom of my heart to everyone who tuned in — especially to those who tweeted along with us each week — you made Sunday nights a lot of fun. Hope to do it again with you all somewhere down the road... xoxoxo."
And with those wistful words O'Brien has sadly closed the doors on NOS4A2 and Christmasland forever.