Famous Shows You Didn't Realize Chadwick Boseman Was In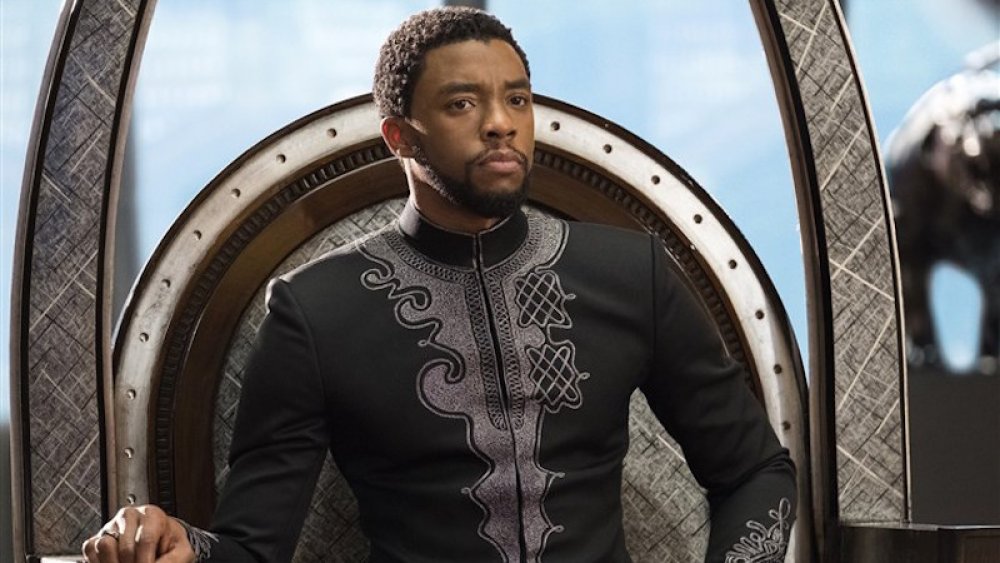 Disney/Marvel Studios
The tragic death of Chadwick Boseman, first reported on Friday August 28, 2020, has left the Disney-Marvel family — and the entertainment industry at large — reeling. The bright young star who revolutionized the superhero genre with his performance as King T'Challa in 2018's Black Panther and three additional MCU films lost his battle with colon cancer, leaving an enormous hole in the hearts of his friends, colleagues, and fans. The 43-year-old battled the disease mostly in private after he was diagnosed back in 2016.
Boseman leaves behind an ample legacy in the MCU, and a larger body of work that merits revisiting in the face of this incalculable loss. Though Boseman will likely always be remembered as the king who would become the Black Panther in the first-ever Marvel movie to win an Oscar, he enjoyed a long and fruitful career that started long before he entered the MCU.
Like so many actors, Boseman's star began to rise on the small screen — often as a guest performer on some of TV's biggest shows. We're guessing that even the biggest Chadwick Boseman fans haven't caught all of these appearances. Here are the famous shows the late actor appeared on before he became the Black Panther.
Chadwick Boseman dropped into some of the last decade's finest procedurals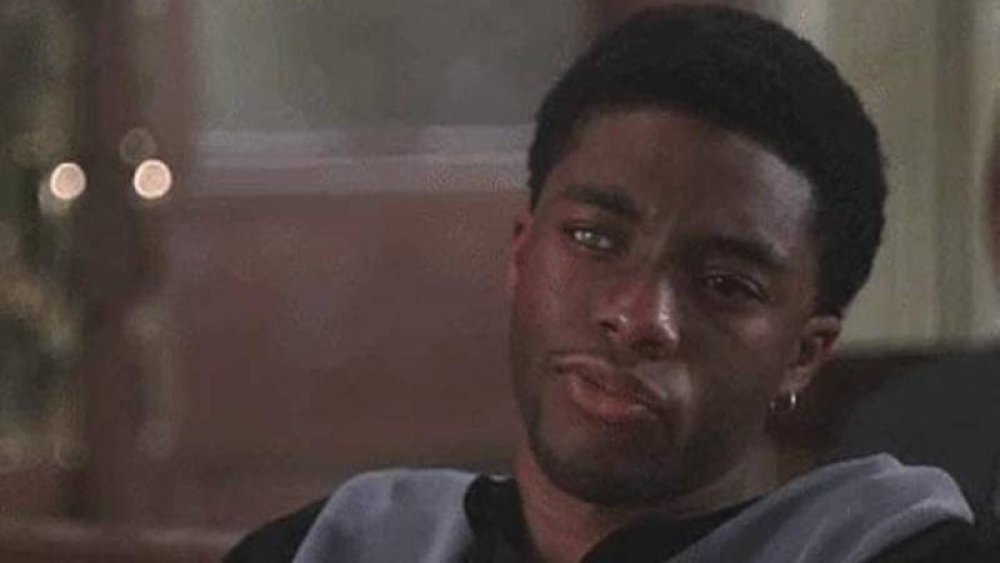 NBC
No one would deny that — even though Boseman's life was cut short — he enjoyed a storied cinematic career. In addition to his four MCU appearances as King T'Challa, he played several important Black historical figures, including Jackie Robinson in 42 and Thurgood Marshall in Marshall. If the recent story of the entertainment industry has been a concerted effort to diversify and rectify past racial inequities, then Boseman was one of the great leaders of this cause. In order to get there, though, he had to start somewhere, and that "somewhere" was on a pair of early-2000s procedurals.
In 2003, Boseman earned a guest spot on the hot FDNY drama Third Watch, a series from creators Edward Allen Bernero and John Wells. The appearance was a brief one, but Boseman played David Wafer in the episode entitled "In Lieu of Johnson." Shortly after, he landed a similar single-episode role on an even more popular procedural franchise — Dick Wolf's Law & Order. In 2004, Boseman played Foster Keyes in the episode entitled "Can I Get a Witness?" After that, his career started to really take off.
Chadwick Boseman moved between network dramas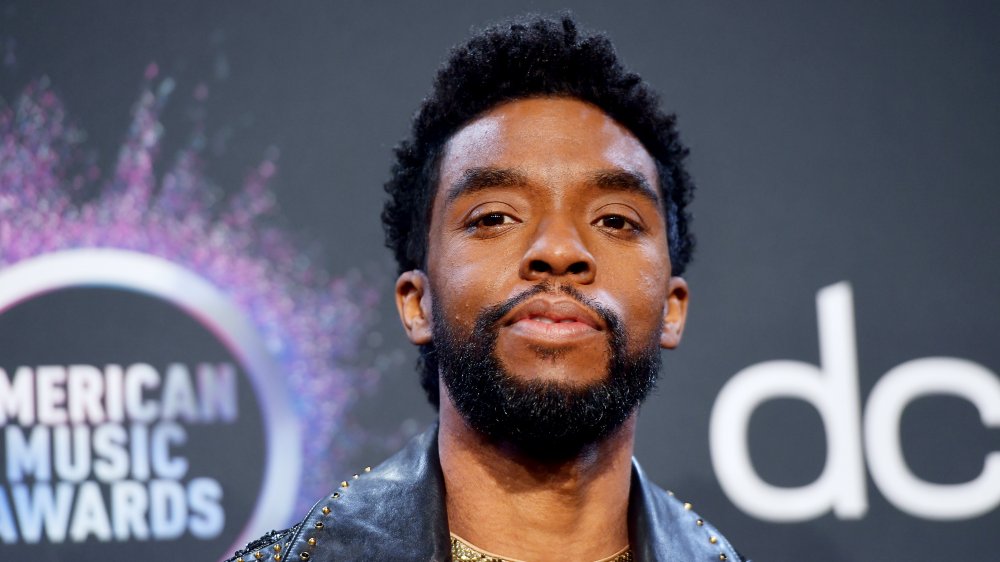 Matt Winkelmeyer/Getty Images
In 2008, Boseman made the leap onto one of NBC's most popular dramas, the long-running primetime medical soap ER. Although by '08, ER was starting to overstay its welcome, Boseman briefly elevated the episode entitled "Oh, Brother" with his performance as Derek Taylor. Like many of his guest spots at this early point in his career, this role only lasted for one episode, and in 2009 Boseman slid across town to star on a competing network's ratings giant.
His role on the Fox drama Lie To Me was undoubtedly an important sign of forward momentum in his career. The series starred Tim Roth as Dr. Cal Lightman, a psychologist and a deception expert. As with so many procedural series, Lie To Me needed a steady stream of guest stars to keep its stories churning, and Chadwick Boseman became one of them in the episode entitled "Truth or Consequences."
After Lie To Me, Boseman got his chance to star on a pair of series that didn't quite make it out of the gate. Those failures, however, only opened doors to the imperial second phase of this gifted actor's career.
Three of Chadwick Boseman's last TV appearances were on classic shows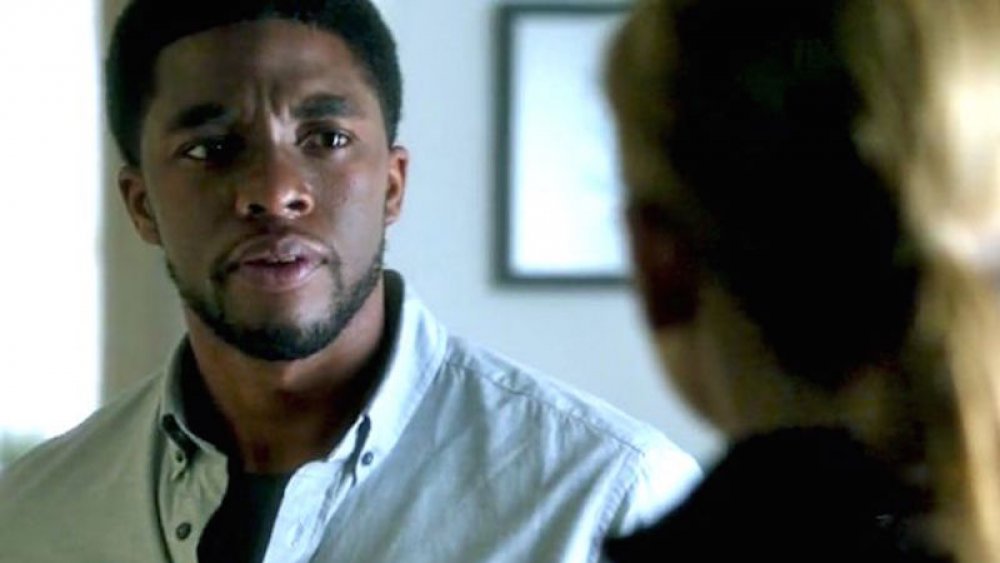 Fox
By 2012, Boseman had completed the transition to A-list movie star. The marquee film roles came hot and fast, leaving little time for the actor to dabble in TV. Since Boseman spent the last eight years of his life performing in features, his most recent TV credits date back nearly a decade.
In 2010, after coming off the devastating cancellation of Persons Unknown, Boseman appeared on an episode of the Nathan Fillion-starrer Castle. After that, he moved on to do an episode of Justified in the scenery-chewing role of Flex Beeman. At the end of 2011, Boseman was cast in what is perhaps his most memorable TV guest spot: Cameron James in the cult-hit series Fringe. That appearance on Fox's criminally underwatched supernatural drama made the perfect capstone to Boseman's TV career. In 2012 he was cast in the feature film The Kill Hole and he never looked back.
Although Chadwick Boseman passed far too soon, we can find some solace in the fact that he lives on through his ample body of work.