The Real Reason Katie Holmes Was Replaced By Maggie Gyllenhaal In The Dark Knight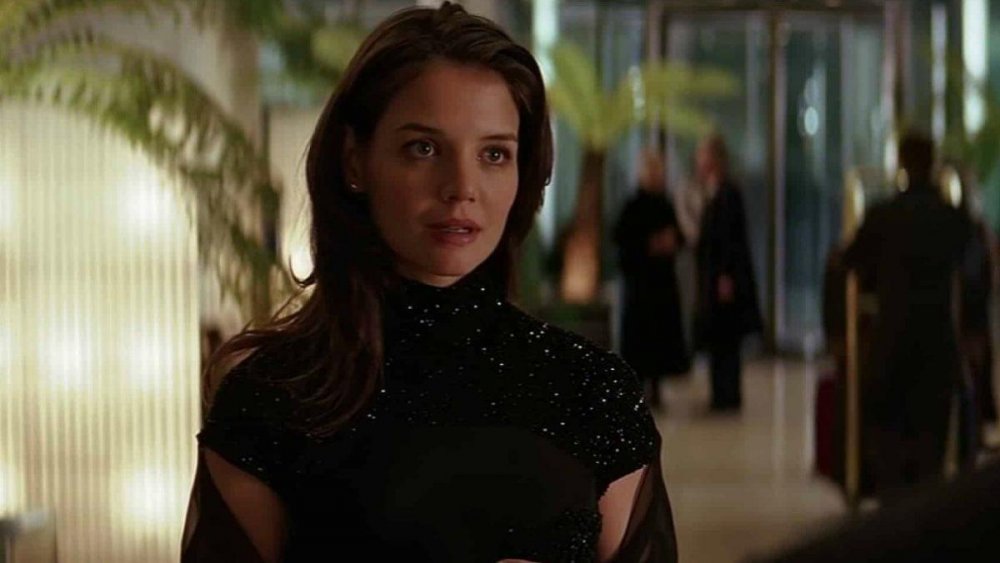 Warner Bros./DC Entertainment
If you loved Christopher Nolan's Dark Knight trilogy, which provided the world with a definitively gritty take on Batman, you may have noticed a huge change between the first and second films.
In 2005, Nolan kicked off his saga with Batman Begins, creating a new origin story for Bruce Wayne's transformation into the Caped Crusader. Bruce's longtime love, Rachel Dawes, was a key part of the picture, brought to life by Dawson's Creek star Katie Holmes in her highest profile role since the teen soap ended. However, many fans — particularly ones who don't keep a close eye on casting updates — were likely pretty surprised when Holmes was replaced by indie darling Maggie Gyllenhaal for the second installment of the trilogy, the critically-beloved 2008 smash hit The Dark Knight.
It might seem baffling as to why Holmes would leave this opportunity behind after just one film, but apparently, scheduling concerns kept Holmes from returning to Gotham after Batman Begins. Here's the real reason Katie Holmes was replaced by Maggie Gyllenhaal in The Dark Knight.
Katie Holmes didn't come back for The Dark Knight because of her packed schedule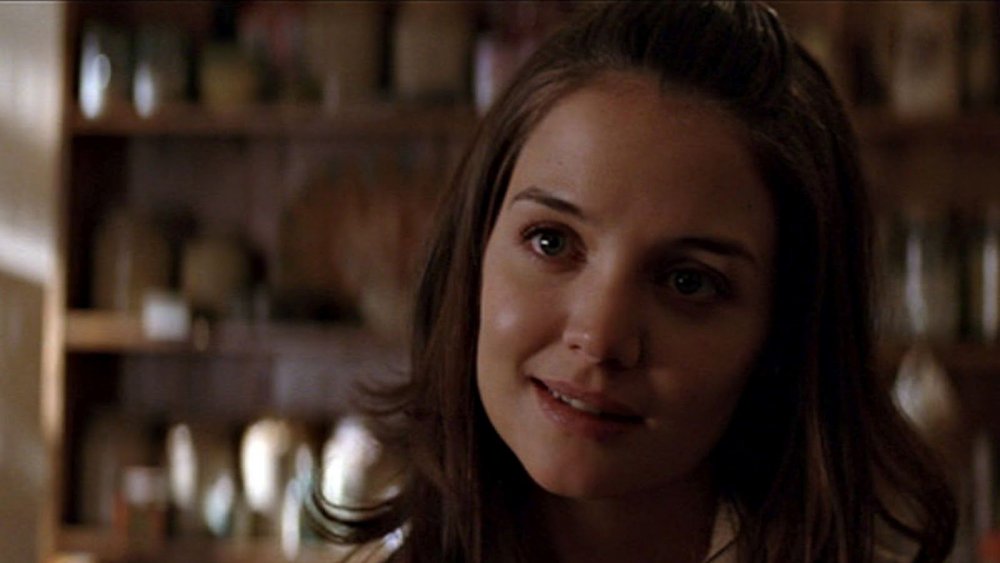 Warner Bros./DC Entertainment
According to Business Insider, Nolan definitely wanted Holmes to return, and was ultimately quite upset when that didn't pan out. As Nolan told the outlet, "Katie wasn't available for the role, which I wasn't very happy about, but these things happen, and I was very, very fortunate that Maggie [Gyllenhaal] was able to take it over." Gyllenhaal even went so far as to reach out to Holmes personally to get her approval and ask about playing the role, which is a pretty classy move overall.
Holmes never clarified the exact scheduling concern, but she did announce that she wouldn't return for The Dark Knight at the same time as she joined Queen Latifah in the 2008 comedy Mad Money.
In a 2016 interview to promote her directorial debut, All We Had, Holmes addressed her departure, and though she still didn't pin down exactly what brought about her exit, she did say that she would welcome the opportunity to collaborate with Nolan once again. "You know, I really enjoyed working on the first one and I wish I could have worked with Chris Nolan again and I hope to work with him again," Holmes said. "It was a decision that I made at that time and it was right for me at that moment, so I don't have any regrets. I think that Maggie did a wonderful job. But I really hope that I get to work with Chris some day."
We might never find out why Holmes left before The Dark Knight, but Gyllenhaal was certainly a great replacement, and it's heartening to hear that Holmes has no regrets. The Dark Knight is available for rental and purchase on streaming now.