Here's What Hugh Jackman Had To Say About A Wolverine Vs. Hulk Battle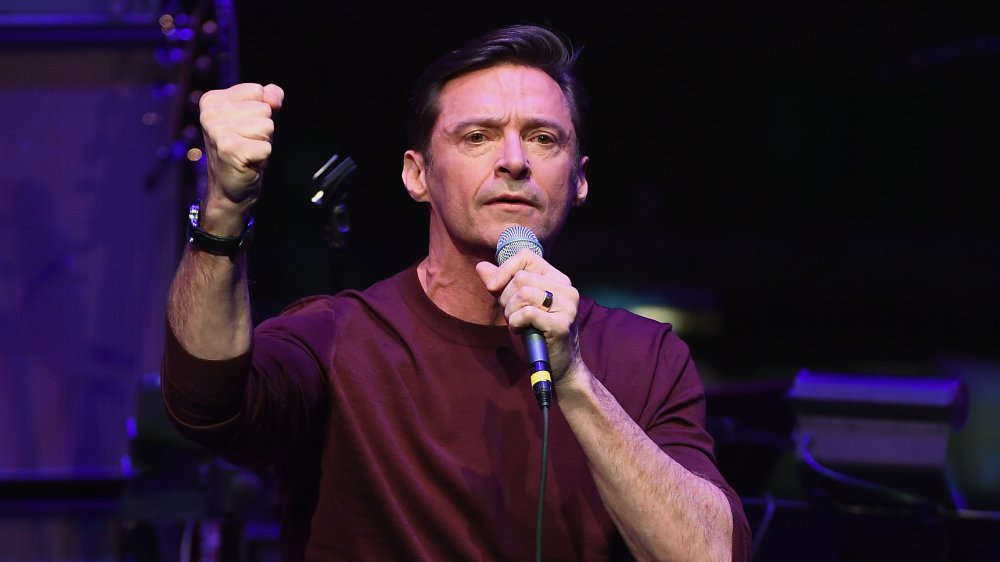 Nicholas Hunt/Getty Images
As if 2020 wasn't crazy enough, now Wolverine and the Hulk are coming to blows. Well, sort of.
While legal complications have prevented Marvel's adamantium-clawed X-Man and the not-so-jolly green giant from ever mixing it up on the silver screen, these two superheroes have a long history in the comics. Not only did Wolverine make his debut in 1974's The Incredible Hulk #181, but they've hit each other with claws, fists, and healing factors many times since, with one particularly insane comic even depicting the Hulk ripping his frequent combatant's body in half. Hey, it was an alternate universe.
In any case, while Disney's purchase of 20th Century Fox (now 20th Century Studios) means the aforementioned legal barriers for a "Hulkverine" battle are now erased, Hugh Jackman permanently stepped down from the role following the release of Logan, dashing any fan hopes of an onscreen fight between Jackman's Wolverine and Mark Ruffalo's Bruce Banner. 
Of course, that doesn't mean Marvel fans can't have fun with the idea — and one of those fans is Jackman himself, who was asked about this good old Hulk-Wolverine feud when he was interviewed by SiriusXM's The Jess Cagle Show.
Jackman thinks his Wolverine would destroy the Hulk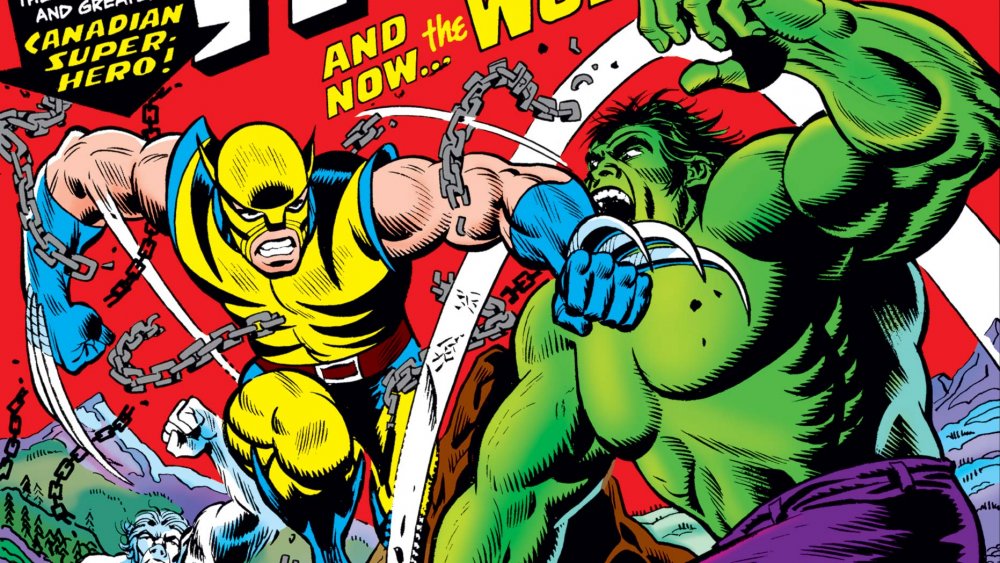 Marvel Comics
The reason for all this Hulk versus Wolverine talk has nothing to do with an inside scoop at the Marvel offices. Rather, it springs from a fun coincidence regarding the 2020 Emmy Awards, as Hugh Jackman and Mark Ruffalo have both been nominated for Best Actor in a Limited Series or Movie. When asked about the matter, Jackman responded with his usual charm and candor. "I'm trying to reach out to [Ruffalo], but he's not taking my calls so I guess I'm somehow laying the track for another feud here," he joked on The Jess Cagle Show. "Thank goodness we are not in the same room together... I'm laughing because Mark's a very good friend of mine and I actually haven't spoken to him about it. He's absolutely astonishing in [HBO's I Know This Much is True]... But Wolverine would beat him for sure, let's just be very clear."
Sounds like a challenge, no? 
Ruffalo has yet to respond, but he's previously shown interest in making this battle happen onscreen, according to SlashFilm, hinting in 2019 that he'd even pitched the idea to Marvel Studios boss Kevin Feige. However, if this classic battle ever comes to pass, it'll probably involve a new actor wearing the adamantium claws. In the meantime, fans can dream.