Why People Can't Stop Watching Rogue Warfare: The Hunt On Netflix - Exclusive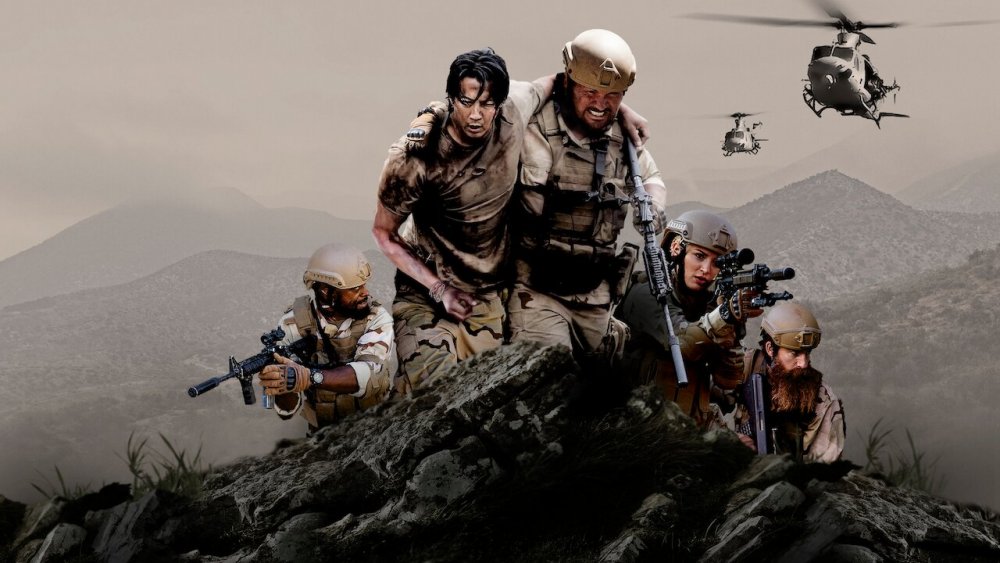 Netflix
Ever since Netflix rolled out a visible Top 10 earlier this year, underdog entries have broken into the chart with semi-surprising regularity, alongside more obvious new releases (The Old Guard comes to mind) and tried-and-true classics (Jurassic Park, Despicable Me). In August 2020, the scrappy action sequel Rogue Warfare: The Hunt dominated the competition. 
Perhaps most shockingly, the entirety of the film was shot in just 15 days for less than $750,000 — something of a minor miracle for Hollywood action pictures. Like its 2019 predecessor Rogue Warfare, Rogue Warfare: The Hunt was directed by Mike Gunther, a veteran stunt performer whose resume includes entries in the Fast and Furious, Bad Boys, and Transformers franchises. Rogue Warfare: The Hunt was written by Andrew DeCesare, a fellow stuntman-turned-producer who's partners with Gunther in the 5150 Action Productions banner.
While recognizable character actors Stephen Lang (Avatar) and Chris Mulkey (First Blood) are in the cast, along with action star Will Yun Lee (The Wolverine), most of the ensemble are relative unknowns. So, what keeps drawing the Netflix audience to the Rogue Warfare movies? In an exclusive interview with Looper, the filmmakers offered some theories. 
Rogue Warfare's visual-effects-free action offers a refreshing change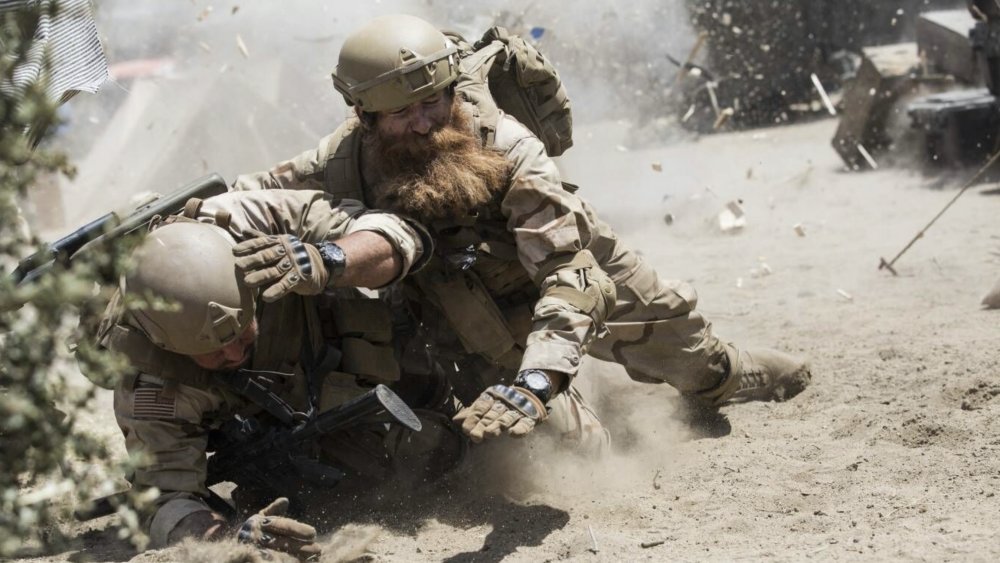 Mike DeCesare/5150 Action Productions
The principals behind 5150 Action Productions — Gunther, DeCesare, and Mike Day — conceived Rogue Warfare as a trilogy, splitting the writing duties between each other and then shooting all three films over the course of 45 days. As the filmmakers saw it, releasing low-budget action fare of this variety served as a kind of counter-programming to the massive CGI-filled superhero epics that usually dominate the marquee. Rather than working against it, Rogue Warfare's stripped-down nature distinguished it from the rest of the pack, offering something grittier than what the major studios typically serve up. 
"People are very much in this mindset right now with COVID of just wanting to have 90 minutes away from everything that's going on," reasoned DeCesare. "I think that people are a lot more open to different content. Yes, it's not as great as Transformers. Still, I think it provided them the entertainment and escape they wanted. And it's new. With everything that's going on, Hollywood's still pretty much closed. I think both those things combined helped." 
Gunther offered up a possible third factor as well: "It's a throwback to kind of '80s action. There are no visual effects. It's just straight, raw action. To be honest, I believe we are so overloaded with superhero movies that are just so over the top [with] CGI and all that. It's kind of a fresh take on that as well, which I think resonated with people."
The action prowess of Will Yun Lee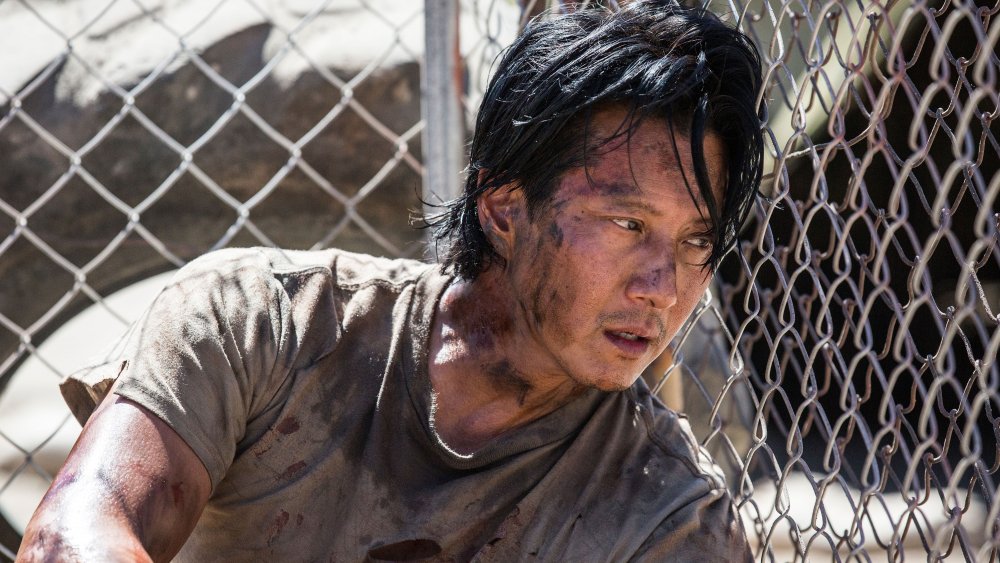 Mike DeCesare/5150 Action Productions
The filmmakers raved about Will Yun Lee, who went up against James Bond in Die Another Day and the best-known Canadian mutant in The Wolverine. Gunther worked with Lee on another Marvel-licensed-by-Fox film: the Daredevil spin-off Elektra. As former stunt performers, the Rogue Warfare filmmakers have a unique respect for Lee's skills. Undoubtedly, their movie's appeal owes a lot to the South Korean-born actor's visceral onscreen presence. 
"Will Yun Lee, he's an amazing actor, but he's also very physical, and he comes from a physical background," Gunther pointed out. "I met him early in his career. He's phenomenal as an actor, but he's also very good physically." 
The star of Elektra earned Gunther's respect on set, as well. "Jennifer Garner, probably to this day, is one of my favorites," he shared. "She was the first to show up, last to leave. I've never seen a person work harder, and she was all about, 'I want to do everything myself.' So there are people out there that are just like, 'Nope, I signed for this movie to do this job.'"
"Rory Markham [who plays James in the Rogue Warfare franchise] did an amazing job physically," the director added, shifting back to Rogue Warfare. "I think some guys just have that kind of feel about them, and it worked in that role. It was a very physical role."
Rogue Warfare and Rogue Warfare: The Hunt are both available on Netflix. The third installment in the trilogy, Rogue Warfare: Death of a Nation, arrives September 25, 2020.