Why Idris Elba Is Perfect For Bloodsport In The Suicide Squad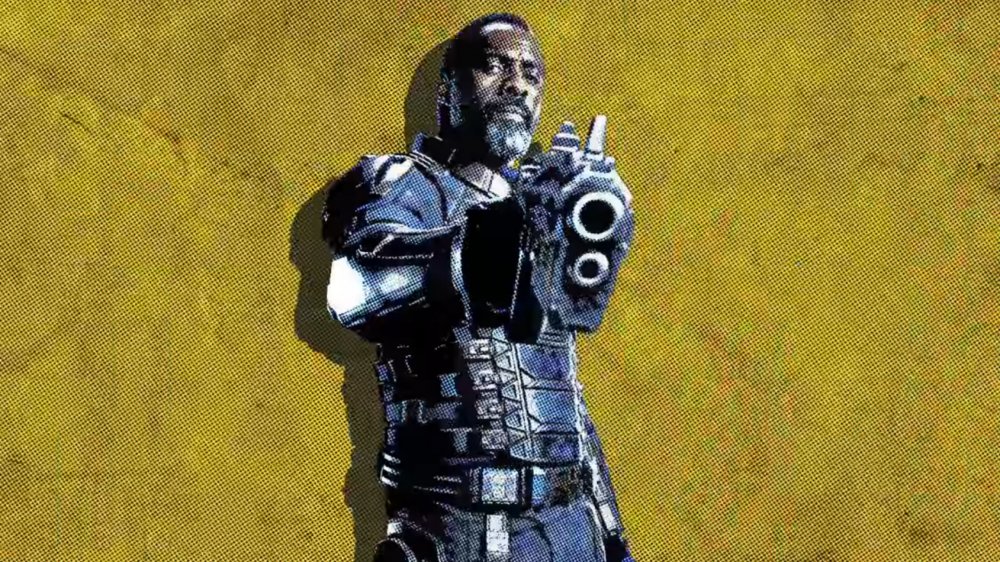 Warner Bros./DC Entertainment
After lots of rumors and speculation, fans are finally getting some exciting updates about James Gunn's take on the DC Extended Universe's villainous super-team, The Suicide Squad. An official roster of the film's characters debuted during DC FanDome on August 22, 2020, giving us a look at exactly who is lined up for the new film. While we already knew that English actor Idris Elba was attached to the movie, we now have formal confirmation that he will be playing the role of Robert DuBois, aka Bloodsport.
The rumors of Elba's casting date back to the film's early days of development, when sources were saying that he had been tapped to step in and play Deadshot after Will Smith decided to not return for the next film in the series. (Smith had to drop out due to scheduling conflicts, and the door remains open for him to reprise his Deadshot role in the future.) Then the story changed, and reports surfaced that Elba was going to appear in the movie but as a different character altogether.
No disrespect to Deadshot, but we're glad to hear that Elba got the chance to bring a new character to life in The Suicide Squad. And we're especially glad to hear that it's Bloodsport. While Elba is a versatile actor, Bloodsport is a role that fits well within his most prominent wheelhouse, and the news of his casting already has us excited to see his take on the character.
Idris Elba is an action movie veteran known for play gritty, complex roles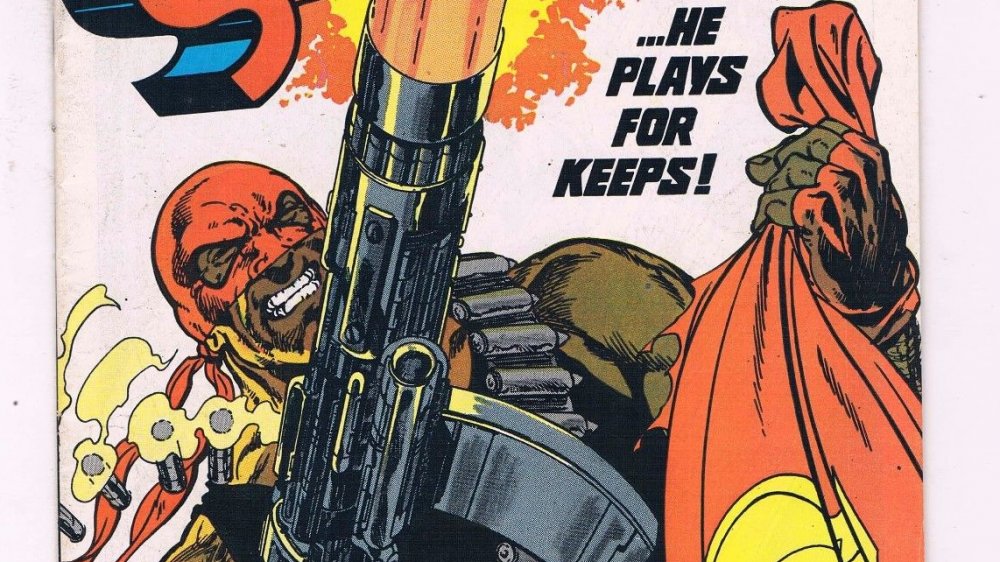 DC Comics
Bloodsport is one of the more formidable baddies in the DC Comics universe, as he once used his incredible arsenal of weapons to seriously wound Superman with a bullet made of kryptonite. However, before he was a gun-toting, rampaging villain, Bloodsport was Robert DuBois. According to Superman Homepage, Robert was a man who fled to Canada to avoid being drafted into the Vietnam War. He suffered extreme psychological trauma after his brother served Robert's tour in his place, which resulted in him losing all of his limbs. Destroyed by guilt, Robert eventually fell prey to Lex Luthor, who psychologically manipulated him into directing his angst at Superman.
Anybody familiar with Elba's career can see why this character is such a good fit for him. The actor has already shown us in roles like Detective Chief Inspector John Luther on the BBC Studios psychological crime drama Luther that he excels at playing troubled men whose tragic backstories often get the better of them. Elba is also a blockbuster movie veteran, having appeared in multiple Thor movies as Heimdall, as well as in Prometheus and Pacific Rim. 
On top of all that, Elba doesn't shy away from playing villains. He's done so in human form in Fast & Furious Presents: Hobbs & Shaw, bringing to life the nefarious ex-MI6 agent and cybernetically enhanced terrorist Brixton Lore, and as feline antagonists in both The Jungle Book (Shere Khan) and Cats (Macavity). If anyone is going to be able to pull the double duty of delivering a complex psychological character study while blowing stuff up in front of a green screen, it's Elba.
There are lots of reasons to be excited about The Suicide Squad, but the news that Elba is playing Bloodsport is one of the things that has us feeling like August 6, 2021 can't come soon enough.
The Suicide Squad also stars Margot Robbie as Harley Quinn, Joel Kinnaman as Rick Flag, Viola Davis as Amanda Waller, Jai Courtney as Captain Boomerang, John Cena as Peacemaker, Michael Rooker as Savant, Sean Gunn as Weasel, Daniela Melchior as Ratcatcher 2, David Dastmalchian as Polka-Dot Man, Steve Agee as the voice of King Shark and as John Economos, Nathan Fillion as TDK, Jennifer Holland as Emilia Harcourt, Peter Capaldi as the Thinker, Flula Borg as Javelin, Alice Braga as Solsoria, Pete Davidson as Blackguard, Storm Reid as Tyla DuBois, Joaquín Cosío as Major General Mateo Suarez, Juan Diego Botto as Presidente General Silvio Luna, Tinashe Kajese as Flo Crawley, and Mayling Ng as Mongal. Taika Waititi and Julio Ruiz are in the film as well, but their characters haven't yet been announced.