The Grossest Object Storage Wars: Northern Treasure's Ursula Stolf Ever Found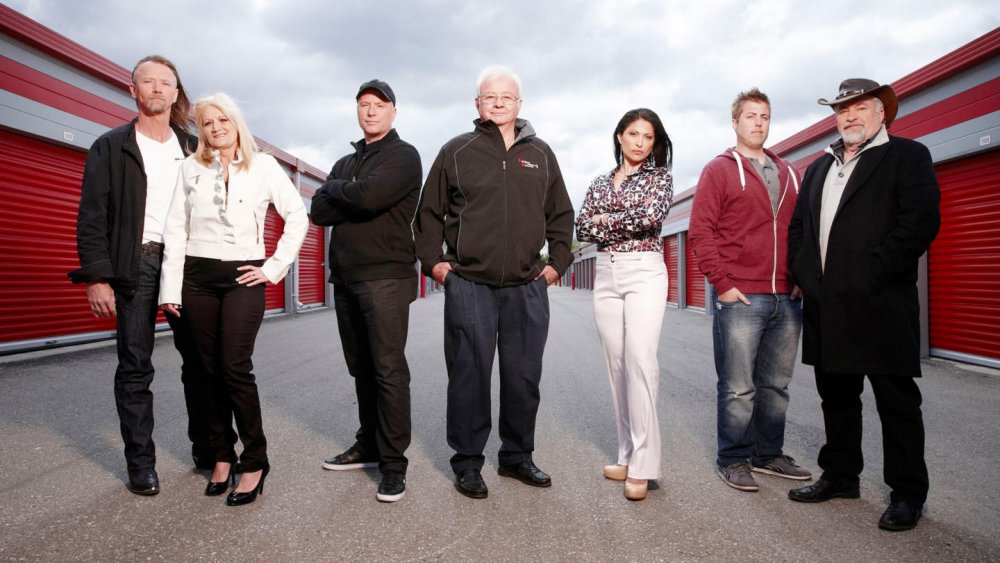 A&E
Auctioning off abandoned and unpaid storage units is big business, both in the real world and for the A&E Network, whose long-running series Storage Wars has been wildly popular. So popular, in fact, that the thrilling reality series about outspoken buyers has spawned several spin-offs, including Storage Wars: Texas, Storage Wars: New York, and Storage Wars: Canada — also known as Storage Wars: Northern Treasures.
As the first international edition of the franchise, Storage Wars: Northern Treasures, which ran for two seasons, featured high-stakes buyers on a modern-day treasure hunt, scooping up repossessed and forgotten storage lockers in the Great White North in hopes of finding valuable items inside. Before placing the winning bid, it's anyone's guess as to what's inside the storage unit because potential buyers can only look from afar. Once they actually purchase the unit they get to rummage through it — and therein lies the drama.
The series follows several competitors, including Ursula Stolf, known as "The Knock Out" because of her ability to find knockout goodies in her acquired storage containers — and, of course, because of her stunning appearance on screen. A newbie to the auction scene before appearing on Storage Wars: Northern Treasure, Stolf has a natural knack for sniffing out good deals. Sometimes she picks a winner, with multiple prized possessions inside. Other times, it's a complete bust. On very rare occasions, it's something else entirely.
Here's the grossest object Storage Wars: Northern Treasures' Ursula Stolf ever found.
Ursula Stolf has unearthed a lot of different items on Storage Wars: Northern Treasures
With no prior experience in the field before starring on Storage Wars: Northern Treasures, Stolf was eager to learn the tricks of the trade and not easily thrown off balance by the more experienced players on the set.
"My first locker purchase was on the show," Stolf told iBid4Storage. "The feeling can be compared to a gambler placing their first bet. It is nerve-wracking, costly, exciting, and you really do leave your fate to chance. You never know what you have bought until you actually go through the contents. Ultimately, everyone is after the same thing ... finding a big score, that one amazing treasure."
To house those treasures she has found, Stolf started her own resale business called Ursula's Locker Loot, with a store in downtown Toronto and a website. Currently online only, Stolf's business has sold everything from antique and vintage items like a school desk and ice cream churn to contemporary handbags, watches, and bobbleheads.
But what are some of the weirder things Stolf has found while on Storage Wars: Northern Treasures? "I have found everything from prosthetics [to] sex toys," she told Blasting News, adding that the most disgusting thing she's ever found was "a half-cooked, decomposed turkey! Gross!"
Of course, those extra-gross items went straight into the trash rather than onto the shelves of Stolf's store.