Why Missy From Doctor Who Looks So Familiar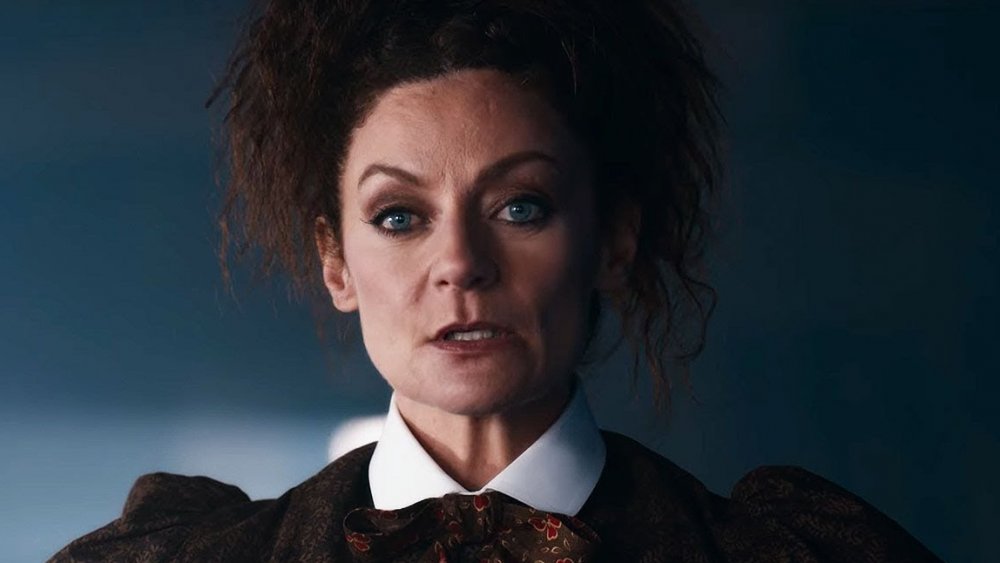 BBC
Doctor Who's various showrunners have always enjoyed resurrecting old characters in different forms. Obviously there's the Doctor himself,  but his fellow Time Lord and ultimate frenemy the Master has also come back multiple times. One of the most exciting and refreshing incarnations was Missy, played by Scottish actress Michelle Gomez. Missy not only demonstrated the Master's manipulative nature at its peak, she also appeared in one of the most controversial Doctor Who episodes ever.
Having first appeared in the 2015 premiere of season 8, Gomez followed the Twelfth Doctor, Peter Capaldi, and longtime showrunner Steven Moffat out of the show in 2017. Since then, her profile has only risen. While she was already well-known for several comedic roles in Britain, Gomez has recently achieved international recognition thanks to a popular Netflix series. From hospitals to the Doctor to the Mother of Demons, here's why Missy from Doctor Who looks so familiar, and where to look out for her in the future.
Michelle Gomez made her name on classic British TV shows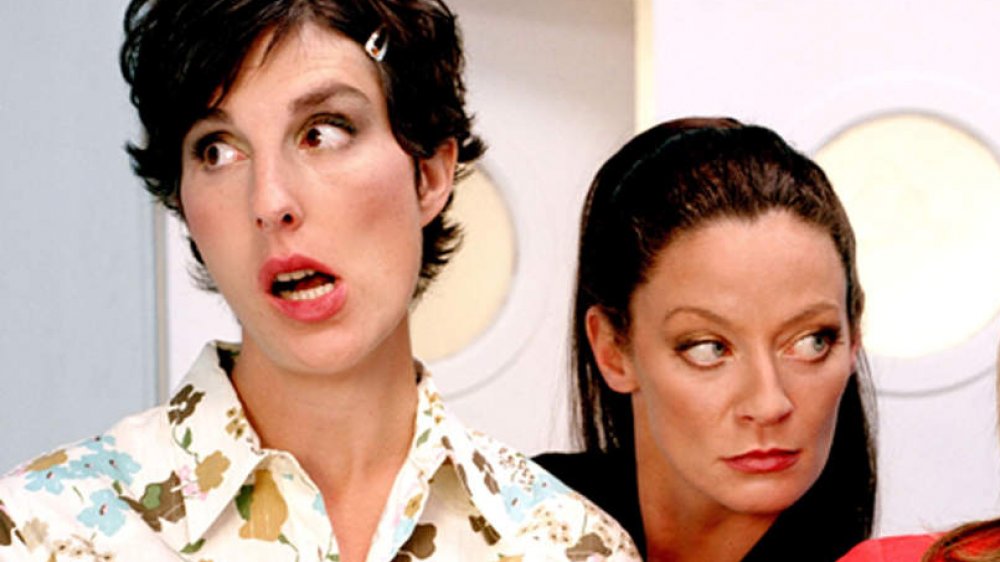 Fremantle/Channel 4
As you'd expect from an actress who played a supervillain on Doctor Who, Gomez got her start on TV on some classic British shows.
In 1996 and 1998, she played two different characters in two episodes of police drama The Bill (The 'Old Bill' is slang for the police in Britain). Think Chicago P.D. but set in East London, with more tea and a lower budget. Gomez also played two different characters in separate episodes of Taggart, a detective show set in her native Glasgow, Scotland, in '92 and '99 respectively. In 2002 she appeared in an episode of long-running sitcom My Family.
After those early roles, Gomez got the chance to flex her comedic skills and create memorable characters in a few favorite shows. Before Doctor Who, she was probably best known in Britain as Sue White, the eccentric and borderline dangerous hospital liaison in medical comedy Green Wing. Think Scrubs but more irreverent, without the uplifting voiceovers and morality lessons. After that, she played deputy headmistress and aspiring dictator Miss Pickwell in sitcom Bad Education opposite comedian Jack Whitehall.
Gomez has also successfully achieved another rite of passage for all British actors: In 2007 she appeared in a BBC miniseries of a Charles Dickens adaptation. In this case, she played vicious Mrs. Sowerberry in Oliver Twist.
You may know Michelle Gomez from this dark Netflix series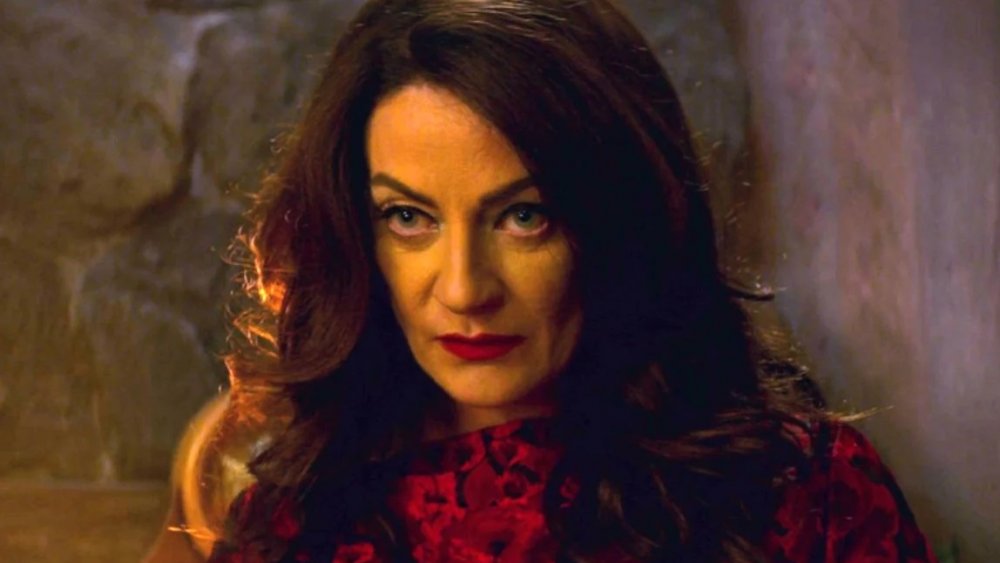 Netflix
If you're not familiar with British TV outside of Sherlock and The Great British Bake Off, you may recognize Gomez from her more recent work.
In 2015, Gomez appeared in the short-lived HBO political comedy The Brink with Jack Black and Tim Robbins. The show was renewed for a second season while the first was still in progress, but after receiving lackluster reviews, it was canceled a couple of months after the first season finale. That same year, Gomez played casino owner and assassin middlewoman the Lady in Fox's Gotham.
Most recently, Gomez has leaned into the darker themes. As Mary Wardwell in Netflix's Chilling Adventures of Sabrina, she was both a timid high school teacher and ultimate witch Lilith, the Mother of Demons. Chilling Adventures of Sabrina was canceled ahead of its fourth and final season, but Gomez has already landed a replacement TV show. She'll be playing another uncompromising character, this time a businesswoman, in upcoming HBO Max series The Flight Attendant opposite Kaley Cuoco.
If you were disturbed by the absolute worst thing Penny has ever done on The Big Bang Theory, wait until you see what Cuoco's character is up to in this series. We also hope to see Gomez bringing more of her famous severity blended with a dash of eccentricity to the show's dramatic events.