The Boys Season 3 Just Added A Supernatural Star To Its Cast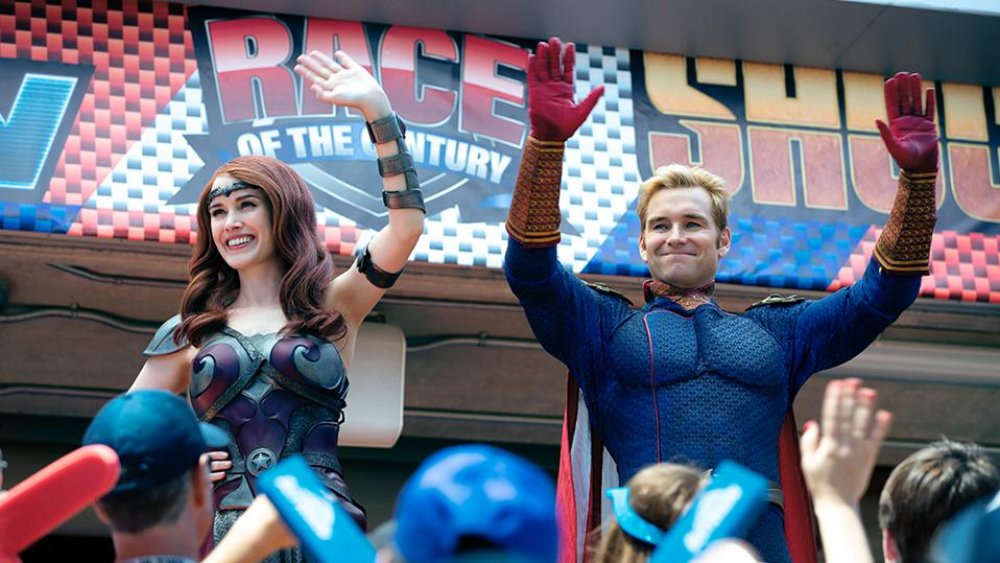 Amazon Studios
The Boys creator Eric Kripke is adding one more bro to the team, and the celebrated genre showrunner can certainly vouch for this one's work ethic. According to an August 17 press release from Amazon Studios, Supernatural star Jensen Ackles has signed on to reunite with his old boss for season 3 of The Boys. The good news was first announced on Ackles Instagram account in a video accompanied by the cheeky message, "I keep wondering what I'll do....when @cw_supernatural finally ends this year. Then it hit me."
Ackles has signed on to play a character named Soldier Boy — the original Supe in series parlance. According to the mythology of The Boys, Soldier Boy fought on the allies' side in World War II, after which he came home to become the first celebrity Supe. Fans will no doubt already recognize the potential importance of this character considering one important sub-plot from season 1 likely to be further explored when season 2 lands on Amazon Prime Video on September 4.
Kripke had a similarly tongue-in-cheek message to accompany Ackles' announcement. Per Amazon's release, the showrunner and EP said, "When I was a child, I had a crazy, impossible dream — to provide Jensen Ackles with gainful employment. I'm happy to say that dream has come true. Jensen is an amazing actor, an even better person, smells like warm chocolate chip cookies, and I consider him a brother. As Soldier Boy, the very first Superhero, he'll bring so much humor, pathos, and danger to the role. I can't wait to be on set with him again, and bring a bit of Supernatural to The Boys."
Jensen Ackles will be reunited with showrunner and biggest fan: Eric Kripke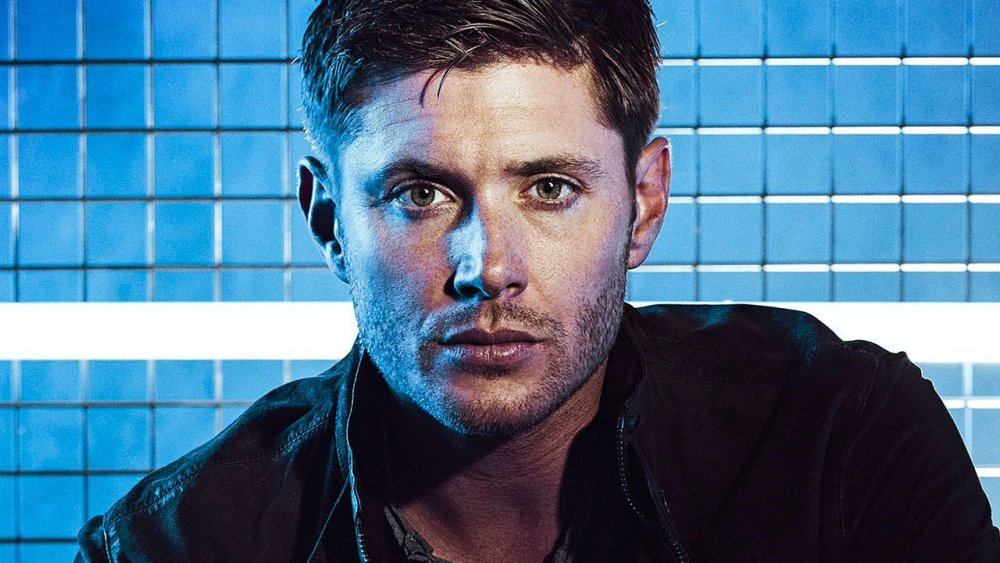 The CW
Jensen Ackles is a fixture of modern genre television. Older fans got to know him as Coach Jason Teague, the slightly inappropriate love interest to Lana Lang (Kristen Kreuk) on the early seasons of The CW's Superman origin-teen drama mash-up Smallville. Soon after leaving Smallville, Ackles moved on to his first Kripke project and the role that would come to define his career: Dean Winchester on the CW's demon-hunting road romp Supernatural. While Kripke created the series and ran the show for its first five seasons, the series has since been handed off to a long procession of showrunners charged with extending the show's concept far beyond its intended arc. 
Supernatural went on to become the longest-running series in the history of the network, making Ackles and co-star Jared Padalecki (Gilmore Girls) instant icons. Although 15 seasons of the sci-fi drama have kept him pretty busy over the last two decades, Ackles also starred in the 2009 remake of My Bloody Valentine, David Winkler's Devour and the indie rom-com Ten Inch Hero. Across genres, the actor is famous for his ability to inject humor into any scene with deadpan delivery and impeccable timing.
With Supernatural's epochal run finally coming to an end, we're guessing Kripke waited approximately 12 seconds before texting Ackles to jump aboard his hit Amazon series. Thankfully, Ackles said yes. Now we have one more thing to look forward to while we wait for the next set of episodes of The Boys.