The Modern Family Connection You Never Noticed In Mr. Peabody & Sherman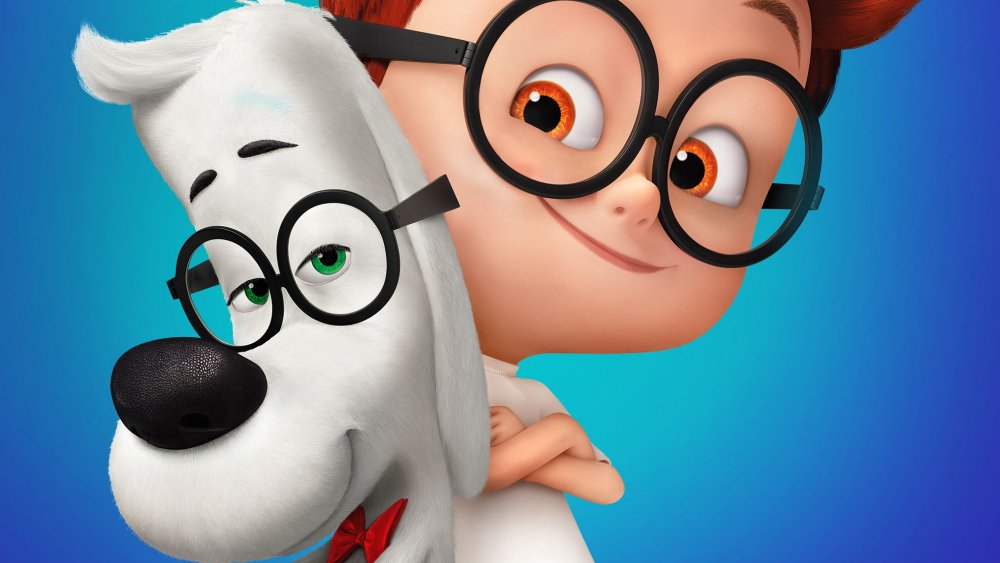 20th Century Studios
Cartoons have always been ahead of the game when it comes to reboots and remakes. Although we get a steady stream of originals like Despicable Me and The Incredibles, there's also no shortage of updates and reimaginings of classic animation. Case in point: 2014's Mr. Peabody & Sherman, a contemporary update of the iconic cartoon that appeared as a regular segment on The Adventures of Rocky & Bullwinkle in the '50s and '60s. Clearly viewers can't get enough, because at the time of this writing, Mr. Peabody & Sherman is hanging out among the top ten most viewed movies on Netflix.
The 2014 film brings us back into the world of Peabody, a brilliant anthropomorphic polymath beagle who lives in a swank penthouse apartment in Manhattan with his adopted human son, Sherman. Peabody is the inventor of a time machine called the WABAC, and after Sherman invites a classmate to take a quick trip to ancient Egypt with him, the two end up accidentally creating a time paradox. Now, the three must travel throughout the ages trying to put the timeline back together to make sure nothing in the present-day goes haywire.
The film is a delightful family romp, which features some great voice acting to boot. And on that subject, it's also a side project for the actors who play a venerable father-daughter duo on the beloved sitcom Modern Family.
The Modern Family actors who co-star in Mr. Peabody & Sherman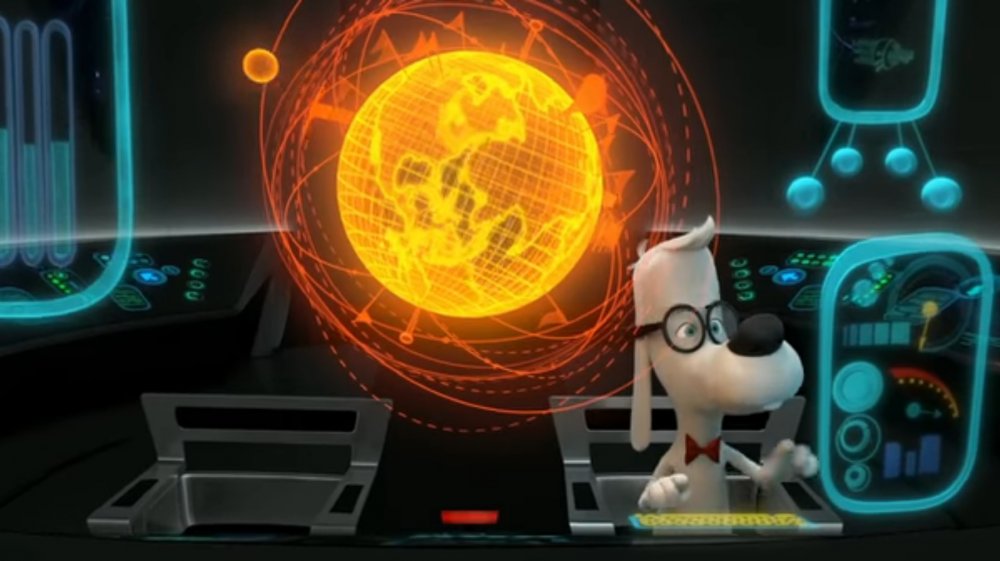 20th Century Studios
In Mr. Peabody & Sherman, the titular brainiac dog is voiced by Phil Dunphy himself, Ty Burrell. When Burrell was asked if he saw any similarities between the two characters during an interview with IndieLondon, the actor replied that Peabody and Phil couldn't be more different: "Peabody is so rational. He really is the embodiment of rationality, whereas Phil Dunphy is the embodiment of irrationality... just no introspect at all in Phil, or very little fore-thought."
But off the screen, the two do have something in common. On Modern Family, Phil's daughter Alex is played by Ariel Winter, who also provides the voice of Sherman's classmate, Penny Peterson, in Mr. Peabody & Sherman. While Penny isn't Peabody's daughter, she does tag along for their big adventure through time. IndieLondon asked Burrell about pulling double duty with Winter, to which the actor replied, "[T]hat was one of those things where that didn't surprise me at all. She does a lot of voice work. What's interesting about this process is that I actually don't work with her in the making of this film. What's hilarious is that we would talk about it at Modern Family — that's where we discussed working on this."
Although Burrell didn't get to record his lines with Winter, he did spend some face-to-face time recording with Max Charles, the child actor who provides the voice of Sherman. Burrell told IndieLondon, "Yeah, we did have a session... [W]e all wanted to have at least one experience where we could kind of get a feel for each other. He's just such a talented young man, young boy."
As it turns out, Charles has his own Modern Family connections, as well.
Further down the Mr. Peabody & Sherman-Modern Family rabbit hole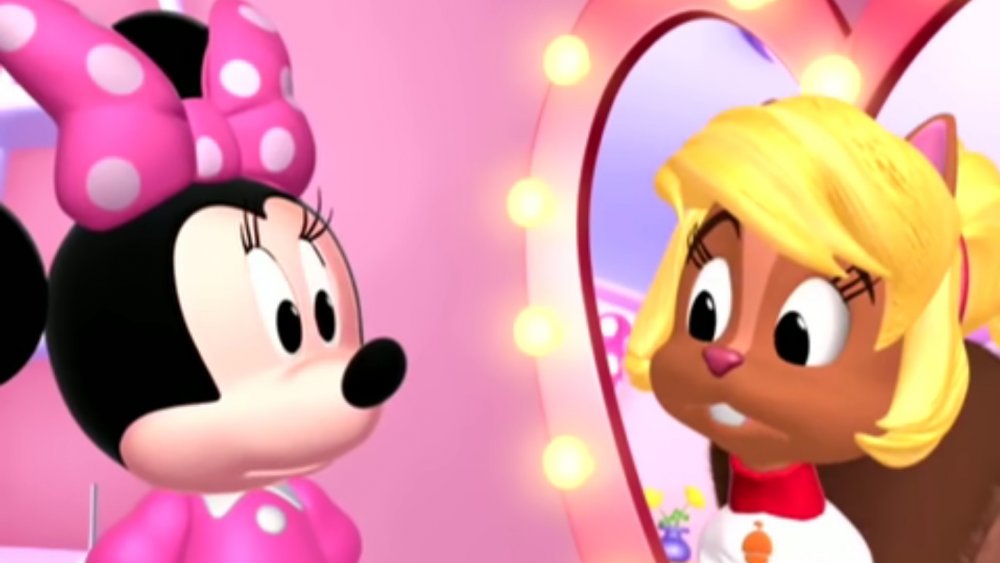 Disney
Before they were teaming up to help Peabody un-destroy human history, Winter and Charles co-starred on the Disney Junior animated series Minnie's Bow-Toons. The show features Minnie Mouse (Russi Taylor) running a bow boutique (say that ten times fast) for a rotating cast of anthropomorphic animal customers. Winter gave voice to cheerleading rodent Roxie Squirrel, while Charles played the young and spirited Joey Beaver.
That's not where the Max Charles-Modern Family pipeline ends. The young actor already has a lengthy resume, which includes a role in the 2012 remake of The Three Stooges. Also in that film? Colombian actress Sofia Vergara, who is best known for her scene-stealing work as Gloria Delgado-Pritchett on Modern Family.
Amazingly, despite his prolific work as a child actor and the fact that he's worked extensively with the cast of Modern Family, Charles never appeared on the show itself. He did, however, star in the Mr. Peabody & Sherman TV series that premiered after the feature film. In that show, the voice of Peabody was taken over by Chris Parnell of Rick and Morty fame, who also lent his voice to an episode of the animated fantasy show Sofia the First, which stars none other than Ariel Winter in the title role. Also on Sofia the First? Zach Callison, who provided the voice of King Tut in Mr. Peabody & Sherman. Callison also appeared in —
Okay, now we're going too deep. Surely nobody involved in Mr. Peabody & Sherman had this level of string-strewn-bulletin-board conspiracy in mind when they happened to cast Ty Burrell and Ariel Winter in the film.