The Real Reason Why Fitz Was Missing From Agents Of SHIELD Season 7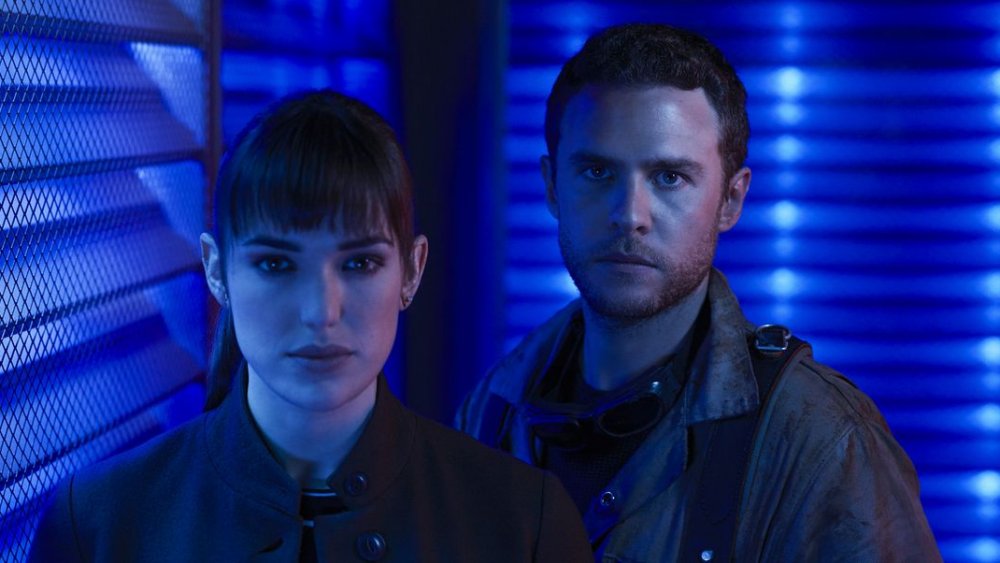 ABC Studios/Walt Disney Television
Contains spoilers for Agents of S.H.I.E.L.D.
For seven full seasons, Marvel's Agents of S.H.I.E.L.D. treated fans to stories about the inner workings of the most secretive agency in the Marvel comics world. From covering up alien affairs to stopping the world from ending, S.H.I.E.L.D. agents (and their actor counterparts) worked tirelessly from the show's inception in 2013 — and despite being a long-running show, most of the OG actors stuck it out for all seven seasons of S.H.I.E.L.D. Sadly, however, scheduling conflicts were sometimes out of their control, causing some beloved faces to be missing in action at certain times.
If the lack of genius engineer Leopold James Fitz on the final season of Agents of S.H.I.E.L.D. bummed you out, you're not alone. Even the writers' room and showrunners missed the soft-spoken, delightfully nerdy scientist played by Scottish actor Iain De Caestecker.
Looper recently participated in a roundtable interview with Agents of S.H.I.E.L.D. showrunners Jed Whedon and Maurissa Tancharoen to talk all things season 7 and the now-aired series finale. Of course, we asked the question everyone really wants to know: Where the heck was Fitz for most of season 7, and why was he missing?
Whedon was quick to assure that "it had more to do with the schedule than our hopes and dreams." Tancharoen popped in to finish the thought: "Rather than our intention of storytelling, yes. There are conflicts. There are other jobs."
Fitz and Simmons: A forever love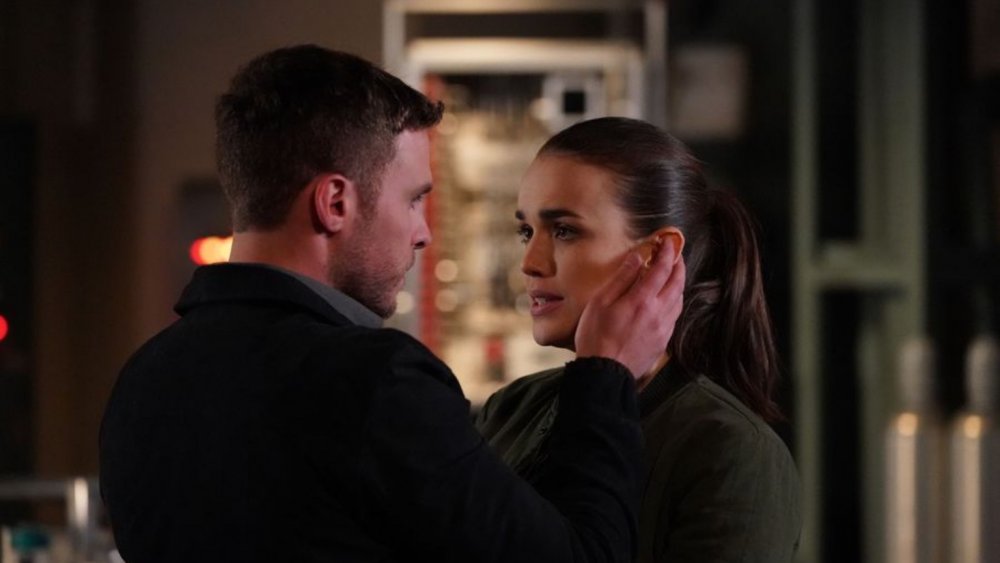 ABC Studios/Walt Disney Television
Whedon wanted to make sure that fans know that it was utterly unintentional to leave Fitz out of Agents of S.H.I.E.L.D. season 7, and asked viewers to keep an open mind about the situation. "We would ask: just re-watch the season with that in mind," he said before touchingly adding, "We used every moment of Fitz that we were given." (Cue the tears.) Tancharoen concurred, sharing during the roundtable, "Yeah. That's a good way to put it. But yeah, there are some angry people about his absence."
Whedon then touched on how S.H.I.E.L.D. has often kept Fitz and his longtime love Jemma Simmons, played by Elizabeth Henstridge, apart for stretches of time. Fitz being mostly absent from the final season made that dynamic even trickier, as the pair had already endured distance between them. 
"I know [fans are upset]. Hopefully, that is resolved by the end of [the finale] when they feel like, 'Okay,'" Whedon said. "And the other thing I'll say about it, one of the things that was difficult for us is, we have separated [Fitz and Simmons] a lot. They are what we would call, in our business, a 'forever love.' And we knew that early on. The only thing you can do with a forever love is [to] make it hard for them to be together, and we had already done that. So that made the season a little bit more of a puzzle."
Thus, the biggest priorities were to give FitzSimmons (the Marvel fandom's name for the couple) the ending they deserve and make it so that time hadn't actually passed for Fitz.
"The thing that we felt paid it off, or at least as best we could, was the idea that they get a super happy ending and a big reward," said Whedon. "But also that for him, actually no time passed — she had that adventure and that for him, it was just a moment. He actually didn't miss anything in his mind."
Needing to produce a bit of comic relief after such a heartfelt conversation, Whedon joked, "So, that was how we justified it to ourselves, in the writers' room, while having cocktails." Tancharoen, trying to avoid any post-production HR citations, jumped in with, "No. Only after 6 PM." Of course, Whedon agreed with a laugh.
The series finale of Marvel's Agents of S.H.I.E.L.D. aired Wednesday, August 12, and is available to stream on ABC.