Movie Tickets Are About To Be Ridiculously Cheap At AMC Theatres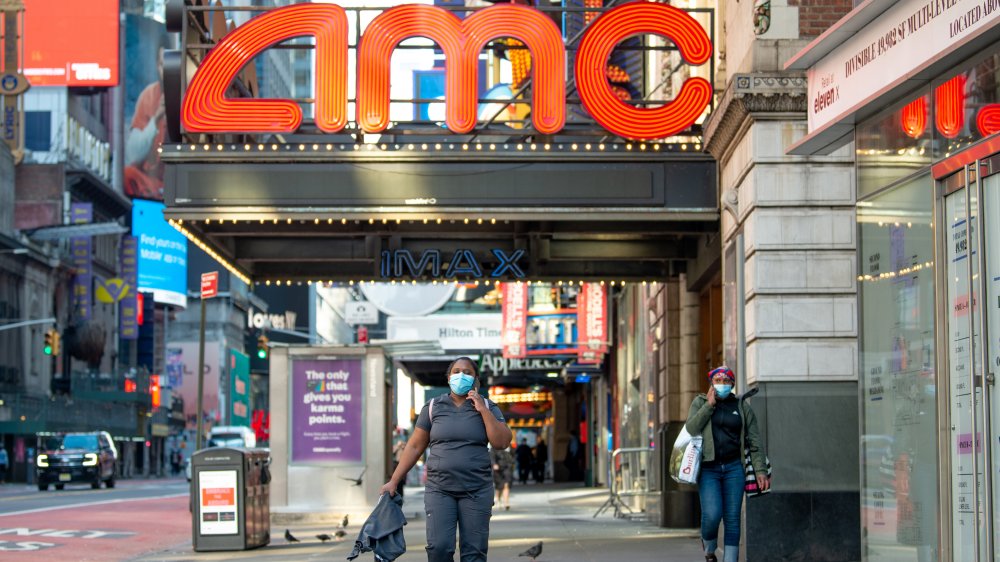 Alexi Rosenfeld/Getty Images
Movie fans have been desperate to know when they'd finally be able to see a movie on the big screen again for months now. Assuming nothing changes in the coming days, AMC Theatres is set to make that happen sooner rather than later — and they're doing so with what should prove a very enticing promotional offer for moviegoers the nation over.
Like virtually every business in the country, concerns over COVID-19 have kept most movie theaters in the country shuttered since March. And like virtually every other industry, movie theater chains have been struggling to avoid bankruptcy amid those closures, with the almost complete lack of a summer movie season proving particularly devastating to the multiplex set. AMC, the nation's largest theater chain, has been struggling alongside its competitors, and has finally announced plans to re-open the bulk of its movie houses across the nation.
That day will indeed come ahead of the releases of potential summer movie season saviors The New Mutants (releasing on August 28), and Christopher Nolan's Tenet (arriving September 3). Per CNN Business, AMC will officially be back in action roughly a week ahead of those releases, with August 20, 2020 serving as re-open day for over 100 of their multiplexes nation wide. Assuming local governments permit it, AMC brass is further planning to have two-thirds of its 600 theaters open by the time Tenet makes its U.S. premiere.
As pandemic hotbeds continue to pose a very real threat to the population, AMC is hoping a genuinely clever promotion will be enough to entice moviegoers back to theaters. Said promotion will see AMC Theatres offering a full 2020 theatrical experience at 1920 pricing. For those whose math skills might be rusty after a couple of months of self-isolating, that translates to just 15 cents per ticket.
Will 1920 ticket prices be enough to get people back to the megaplex?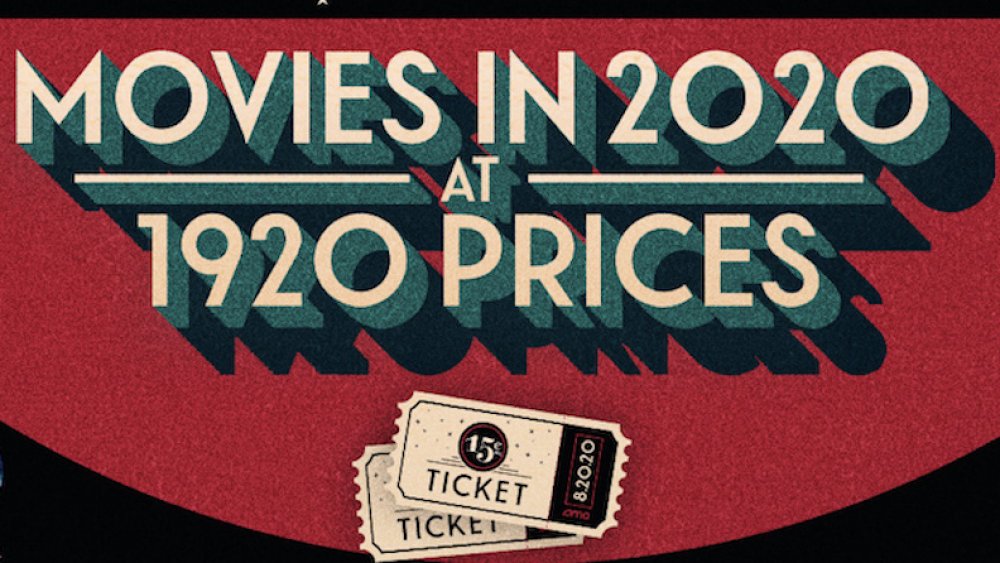 AMC Theatres
We should tell you there is, naturally, a catch to the 1920 pricing promo (other than the risks of entering an enclosed space with several strangers), which is that it's valid only on re-opening day. While that means movie lovers won't be able to see the likes of Tenet at the family-friendly old school price, The Verge confirms AMC will be screening a wide array of both classics and recent hits when they re-open, with Back to the Future, Black Panther, Jumanji: The Next Level, and Star Wars: Episode V – The Empire Strikes Back highlighting their programming slate.
After opening day, ticket prices for such screenings will apparently remain quite low as well, with AMC offering tickets for just $5.
In the press release cited by The Verge, AMC bosses (who previously faced backlash over their decision not to require patrons to wear masks) wisely announced they'd changed course on that front, stating that both patrons and employees will be required to wear facial coverings while on property. They further announced that hand sanitizer and disinfectant wipes will be readily available, and that theaters will undergo extensive cleaning between screenings. On top of that, theaters themselves will reportedly be operating well below seating capacity.
But will low prices and new safety measures be enough to get people out of isolation mode and back into the multiplex? After all, even as some cities are starting to get back to normal, new hotbeds seem to be popping up on a weekly basis. And as much as every single person in this country wants the world to get back to normal, there's no real indication that the world — particularly America — is actually ready for that to happen. 
As it is, AMC re-openings should prove a legit heat-test for the current state of things. And we're all sincerely curious to find out what that state is.