Christopher Nolan Had A Jaw-Dropping Warning For Tenet Editor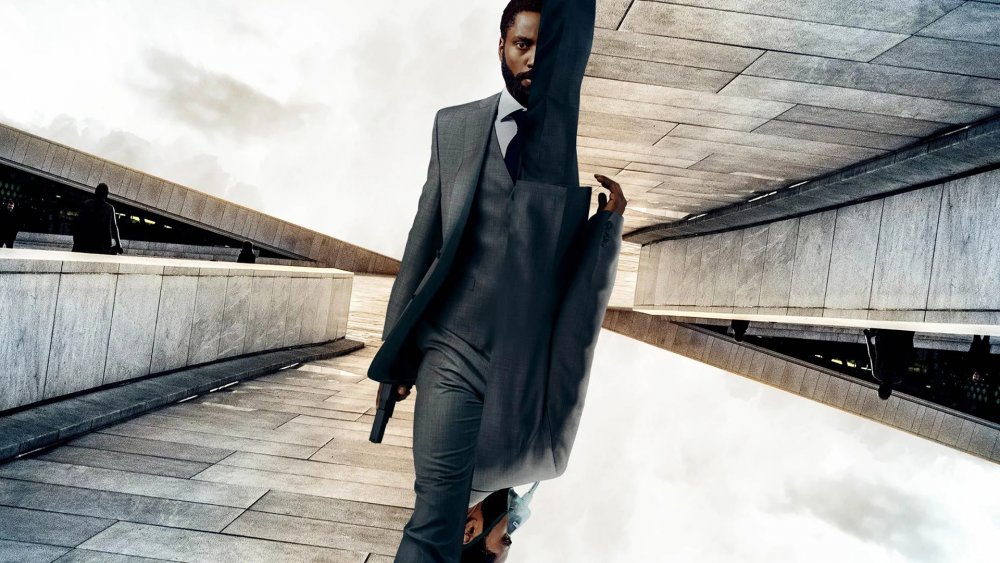 Warner Bros.
We've heard some pretty wild reports about Christopher Nolan's disciplined approach to directing, but at least he's upfront with his team about what they're in for.
It seems like every one of the Interstellar writer-director's cinematic sci-fi epics breaks new ground technologically, a feat that requires setting some high bars for the creative team involved. According to a recent interview with ICG Magazine, the editor on Nolan's indefinitely forthcoming Tenet really had her work cut out for her as a result of the filmmaker's tendency to push the limits (via IndieWire).
Lead scene slicer Jennifer Lame signed on for Tenet after an impressive run editing films for Frances Ha auteur Noah Baumbach. After toiling for years as Baumbach's go-to editor, she decided to take on Nolan's latest genre-blending project at the filmmaker's behest.
"For me, hiring is about looking at the work people have done in the past, but not necessarily in relation to what you're looking to do," Nolan told ICG. "I look for excellence and judgment. When meeting, it's more about discovering if there's a common creative language, which is exactly what turned out to be the case."
It's a good thing Nolan and Lame speak the same creative language, because Nolan quickly used it to communicate the scale of the task he had laid out for Lame.
Nolan warned that Tenet would be the most difficult editing job of Lame's career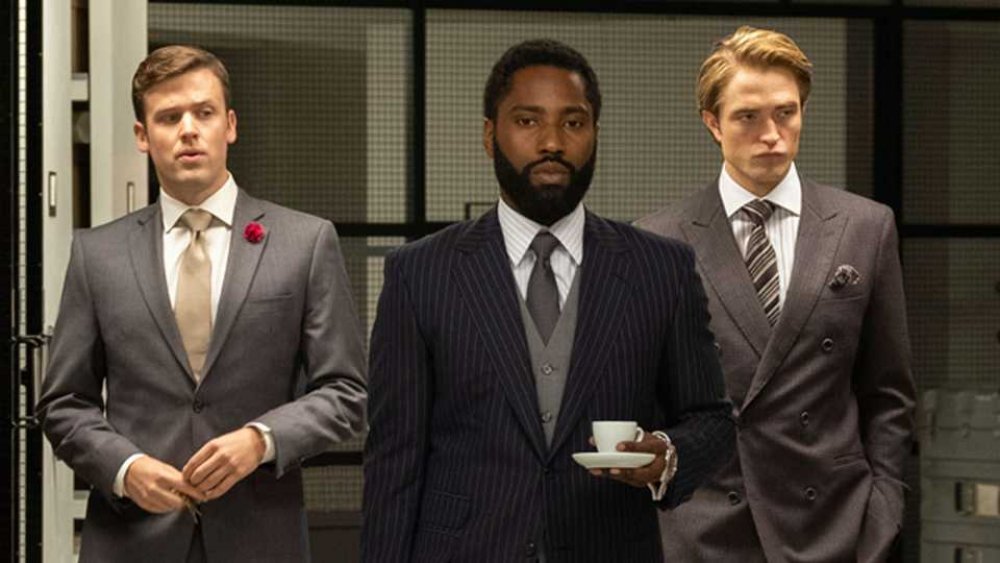 Warner Bros.
Nolan did not mince words with Lame as he pressed her to step outside her creative comfort zone. "Working for the first time with editor Jen Lame was a real pleasure," Nolan said. "I joked with her when she first came on that this might be the hardest movie any editor has ever had to cut — and I'm not sure she would dispute that right now [laughs]. Working out all the aspects of portraying time running in different directions meant going beyond what was down on the page, as the execution lay with a successful translation of the visual."
Even if this warning was intended as a joke, that's quite the statement from a filmmaker who birthed Inception and Interstellar — two films that undeniably pushed the cinematic boundaries to some previously inconceivable places. Interstellar may have even influenced developments in actual astrophysics with the technology Nolan used to generate images of the film's black hole.
To Lame's credit, the BAFTA Film Award-winning editor embraced the challenge with enthusiasm. "The films I have worked on up until this have been more character-driven, so I enjoyed getting more intimate scenes to cut," Lame said. "I found myself spending more time on the quieter moments and perhaps slightly intimidated by the action. To get over that, I began to think of action as also driving the story forward, explaining, and fleshing out the character's journey. When Chris saw I was intimidated by the action sequences, he reiterated this point; the story was always the driving force."
Sounds like a healthy working relationship between two creative professionals at the absolute top of their fields. We should get the chance to see the fruits of their labor when Tenet finally gets its long-awaited theatrical release.