Why Marco From The Kissing Booth 2 Looks So Familiar
From the moment Netflix announced they had cast Taylor Zakhar Perez as Marco Peña in the hotly anticipated sequel to their hit original film The Kissing Booth, fans have been swooning over the previously unknown Mexican-American heartthrob. And now that The Kissing Booth 2 is here, that buzz has become a deafening roar of excitement, as fans across the world clamor to find out just who he is, where he came from, and why we haven't seen this superstar in the making before.
But here's the thing: you may have actually seen him before, because while The Kissing Booth 2 is certainly his highest profile project to date, Zakhar Perez has been working steadily in Hollywood under the radar since 2012 — and some of the unexpected places he's turned up just might surprise you. So here's a look at why America's newest obsession may seem so familiar.
Taylor Zakhar Perez was a musical theater nerd as a kid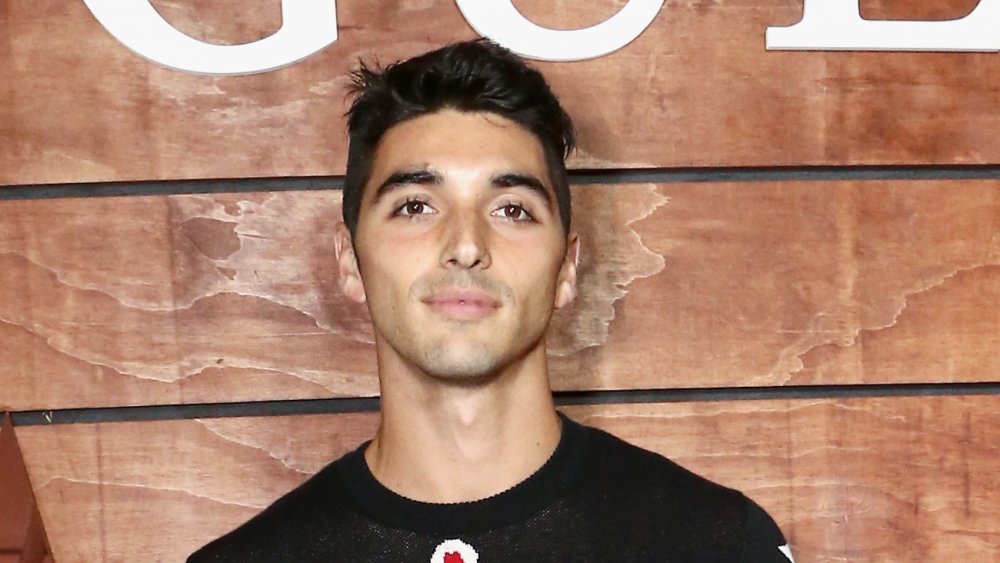 Tommaso Boddi/Getty Images
If you happened to be living in the greater Chicago area during the aughts, you might recognize Zakhar Perez from his days as a musical theater student. Yes, it's true: according to Glamour, Zakhar Perez studied musical theater while growing up in northern Indiana with his seven siblings. But like most kids, his first performances weren't public — they were for his family.
"When I was growing up, I played piano and my sister played violin," Zakhar Perez told Glamour. "My parents would make us come into the living room and play together, and we hated it. It was like when your parents are like, 'Dance for grandma!' You're like, 'Oh my god.'"
It may come as a surprise to fans of The Kissing Booth that Zakhar Perez was trained on the piano rather than guitar, which he plays so expertly in The Kissing Booth 2. It turns out that before making the film, he actually didn't know how to play the guitar at all. Luckily, producers had an ace up their sleeve: former Smash Mouth guitarist Greg Camp, who personally gave Zakhar Perez a crash course in how to shred.
"[Greg] made me feel at ease," he told Schön!. "Plus, Smash Mouth was one of my favorite bands growing up. C'mon, 'All Star'? 'Walking on the Sun'? They're great."
Taylor Zakhar Perez's big break was ruined by Nickelodeon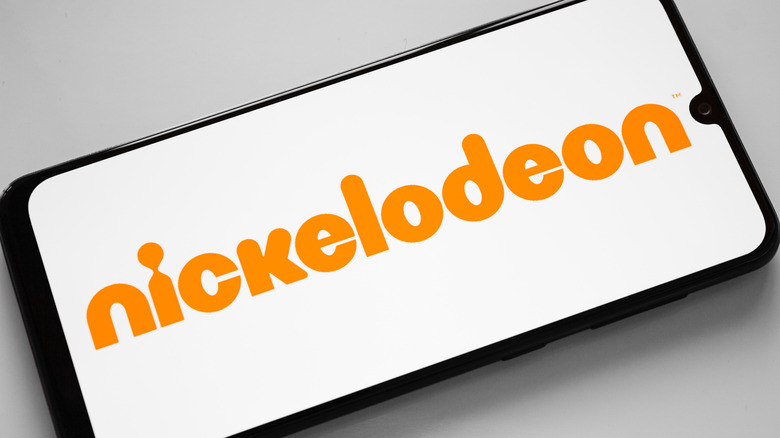 Allmy/Shutterstock
If you've been wondering why Zakhar Perez didn't become a much bigger deal much sooner, well, you can blame Nickelodeon. Yes, that's right: America's favorite kid-friendly network is to blame for depriving you of years and years of blazing onscreen sexiness.
That's because, way back in 2012, Zakhar Perez was poised to have his big break when he landed his first Hollywood gig: a guest appearance on iCarly. And it wasn't just any guest appearance: he was slated to do a lengthy scene that would have given him a ton of exposure.
But then Nickelodeon suddenly pulled the plug.
"Nickelodeon, if you can hear me, you did me dirty," Zakhar Perez told Teen Vogue. "I had a whole eight pages of this multi-camera with Miranda Cosgrove, and [I was] so stoked. I felt like I'd made it. The day before, they cut the entire role. They called me and were like, 'Hey, you're just going to get hit with a lemon launcher and you're going to say, 'Hey Carly, what's up?' I was devastated."
As a result, Zakhar Perez only appeared onscreen for one brief moment in the episode "iGet Banned." Like that, his big break was gone — and America's chance to be introduced to its new crush was gone as well. Nickelodeon, you did all of us dirty.
Taylor Zakhar Perez is literally a 'Hot Guy'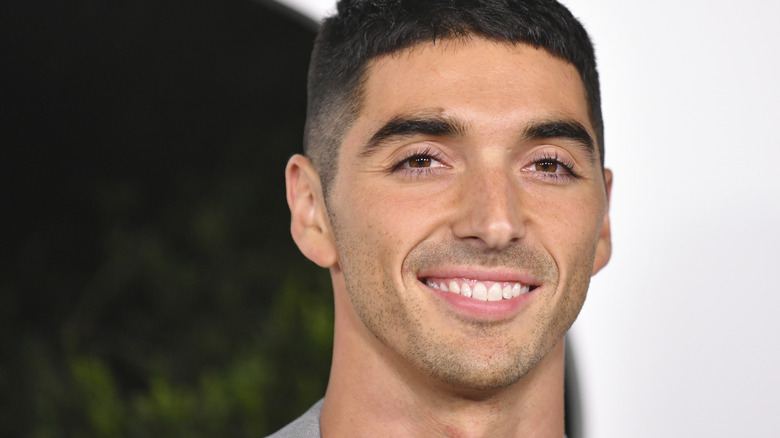 Rodin Eckenroth/Getty Images
Though iCarly didn't turn out to be quite the big break Zakhar Perez was hoping for, it did get his foot in the Hollywood door, paving the way for more opportunities — most of which were also small cameos. As a result, Zakhar Perez played a number of small parts over the next several years, making brief appearances on shows like Suburgatory, Code Black, Young & Hungry, and MTV's Awkward, where his character was literally just called "Hot Guy."
After putting in all the gruntwork, though, things finally started going his way in 2016 when Zakhar Perez landed a larger role as Mateo De La Vega in the TV movie Cruel Intentions. That was followed by a breakout role as one of the leads in the ensemble comedy series Embeds on Verizon's mobile streaming service Go90, which in turn led to a one-episode guest stint on the hit series Scandal.
In other words, Zakhar Perez has paid his dues — and if he seemed familiar to you when you watched The Kissing Booth 2, chances are it's because you caught him in one of these career-building roles.
Taylor Zakhar Perez is a social media superstar
Prior to the announcement that he had been cast as Marco in The Kissing Booth 2, Zakhar Perez had a very respectable 70,000 Instagram followers, bolstered in part by his occasional modeling gigs. Then fans learned of his involvement in The Kissing Booth 2, and overnight, he was an international superstar, with his Instagram account now boasting over 4 million followers and counting. And he's also become a viral trendsetter on TikiTok, where he's skyrocketed to over 2 million followers, so there's a pretty good chance you may have seen his face cross your feed.
But you may be surprised to learn that all this fame is actually a bit weird for Zakhar Perez, especially the focus on his looks. The star, who was famously called a "snack" in the trailer for The Kissing Booth 2, told Schön! that "I'm the most awkward guy when it comes to people giving me compliments about the way I look. I was born this way! I had no control over it!"
Still, the popularity is validation for all the years he toiled as a struggling actor.
"My younger sister and I live together and today when I woke up, she was like, 'You have three million followers on Instagram,'" Perez told Variety. "I was like, 'Oh, my God.' She says, 'How do you feel?' I go, 'I don't know. I guess this is a byproduct of just working really hard.'"
What's next for Taylor Zakhar Perez?
The good news for fans of Zahkar Perez and Marco is that they won't have long to wait to see him again. But before you read any further, be warned, there are SPOILERS coming up for the Kissing Booth 2.
Fans of The Kissing Booth were startled to discover that the sequel actually ends on a cliffhanger. That's because Netflix had secretly filmed The Kissing Booth 3 at the same time. Now that the cat's out of the bag, we know that The Kissing Booth 3 will be arriving on the streaming platform in 2021 — and we also know that Zakhar Perez will be back as Marco, and in a major way.
Zakhar Perez told Variety that keeping The Kissing Booth 3 a secret was one of the hardest things he's ever done.
"This was my first time really doing press for a film and I'm a very straight-up, authentic kind of guy. So when it comes to lying, straight-up lying, not even working around it, I was like, 'Oh, my God, how do we do this?' And we're sworn to secrecy with Netflix, and I straight up just really had to lie."
Now, though, the truth is out — and the world has found out how great Zakhar Perez is. We can't wait to see what he does next.