Raised By Wolves HBO Max Release Date, Cast, Plot And Trailer - What We Know So Far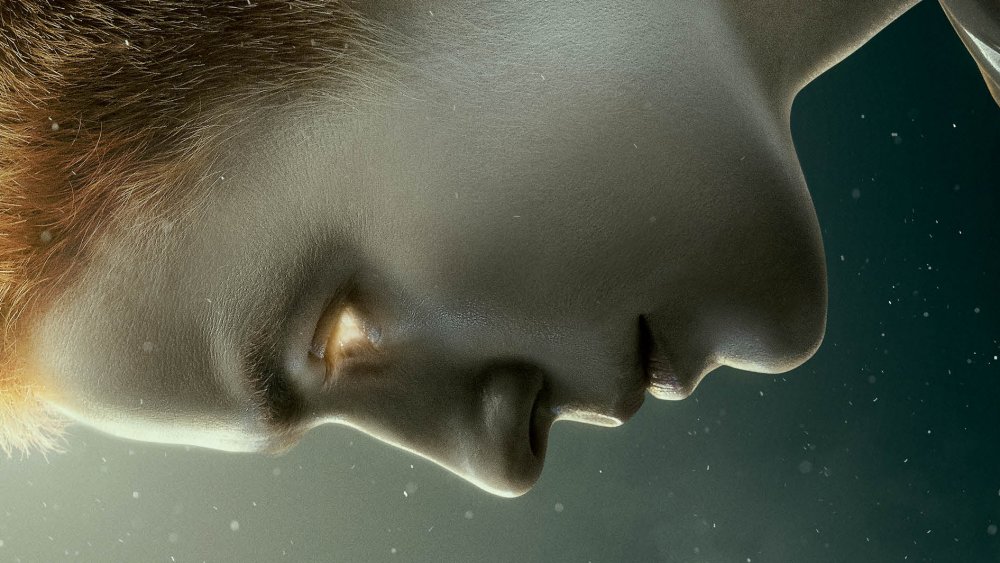 HBO Max
Since HBO Max launched on May 27, 2020, there's been no shortage of content to check out, both classic and new. But one thing that we haven't seen on the platform yet is an exclusive science fiction series. Considering the massive success of HBO series like Game of Thrones and Westworld, something in that vein was inevitable. The inevitable has arrived, and it's called Raised By Wolves.
It may not be based on any famous source material, but if you're looking for a reason to be interested, Raised by Wolves is a big-budget science fiction drama brought to you in part by the man behind Alien, Blade Runner, and The Martian: Ridley Scott, in his American television debut as a series executive producer and director of the debut episode. Alongside Scott is creator Aaron Guzikowski (Prisoners). And yes, Raised by Wolves promises robots, alien worlds, and a boatload of philosophical ambiguity — all the Ridley Scott staples.
Basically, if you put some of Ridley Scott's greatest hits in a blender, you might get close to the vibe of Raised by Wolves — and that's just based on what little we know so far. Let's take a closer look.
What's the premiere date for Raised by Wolves?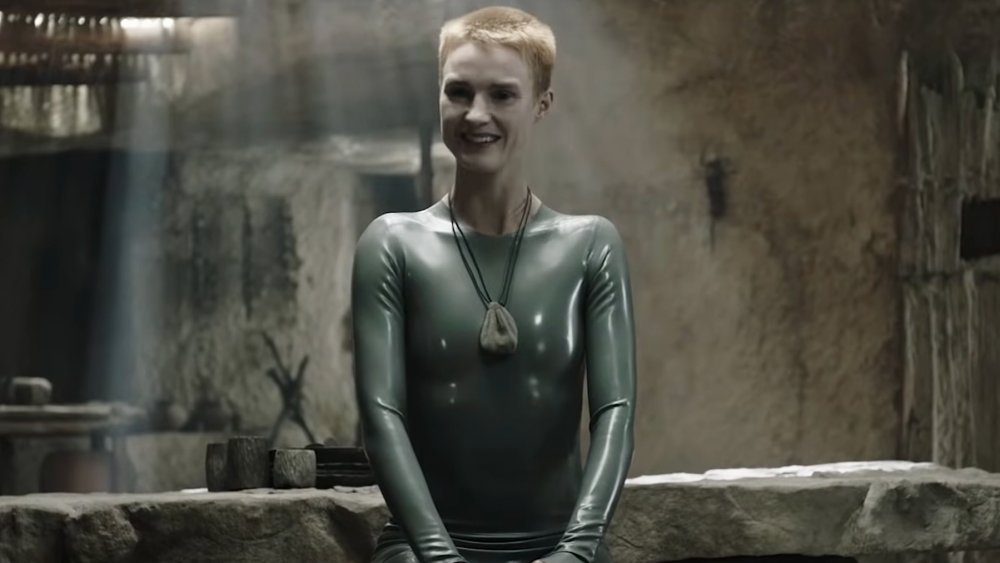 HBO Max
Raised by Wolves is set to debut on September 3, 2020, and its first season will be comprised of ten episodes. Thus far, although it has not been explicitly stated, it is likely that the series will release weekly — the same way other HBO Max series have thus far. 
Considering what looks to be a not-unsubstantial budget, it's interesting that Raised by Wolves is releasing at the time that it is. September is arguably the perfect space for the show to drop, given that it's exactly at the beginning of what is usually fall TV season. Of course, the television landscape is likely going to look a little different this year, with major production across the industry remaining shut down for the bulk of 2020. That just makes the arrival of a high-profile project like this all the more exciting.
With ten weekly episodes, we can expect the season to run into November. That gives HBO Max the chance to complete production on their Kaley Cuoco-starring series The Flight Attendant, which, while delayed due to COVID-19, is still slated to air in late 2020.
Who's in the cast of Raised by Wolves?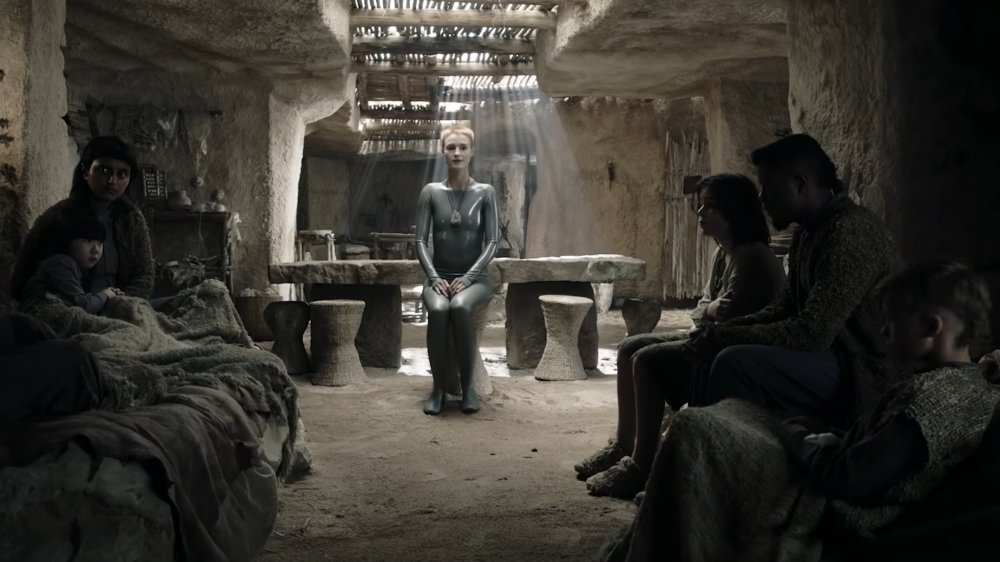 HBO Max
As you might imagine, a sci-fi epic featuring as big a name as Ridley Scott is going to draw in a lot of people. And Raised by Wolves has absolutely done that.
Danish actor Amanda Collin (A Conspiracy of Faith, A Horrible Woman) will feature as Mother, one of our two lead androids. Opposite her is Abubaker Salim (Fortitude, Jamestown) as Father. Travis Fimmel (Vikings, Warcraft) plays Marcus, who appears to be some kind of soldier.
The rest of the cast are largely lesser-known, and we don't yet have enough information about the characters to speculate. But just to round things out, the rest of the cast includes Winta McGrath (Aloft, Red Dog: True Blue), Niamh Algar (The Virtues, Calm With Horses), Jordan Loughran (The Infiltrator, Emerald City), Matias Varela (Narcos, Point Break), Felix Jamieson (Game of Thrones, The Ghost), Ethan Hazzard (The Long Song, Damned), Aasiya Shah (Call the Midwife, Unforgotten) and Ivy Wong (Rogue One: A Star Wars Story, Maleficent: Mistress of Evil).
What's the plot of Raised by Wolves?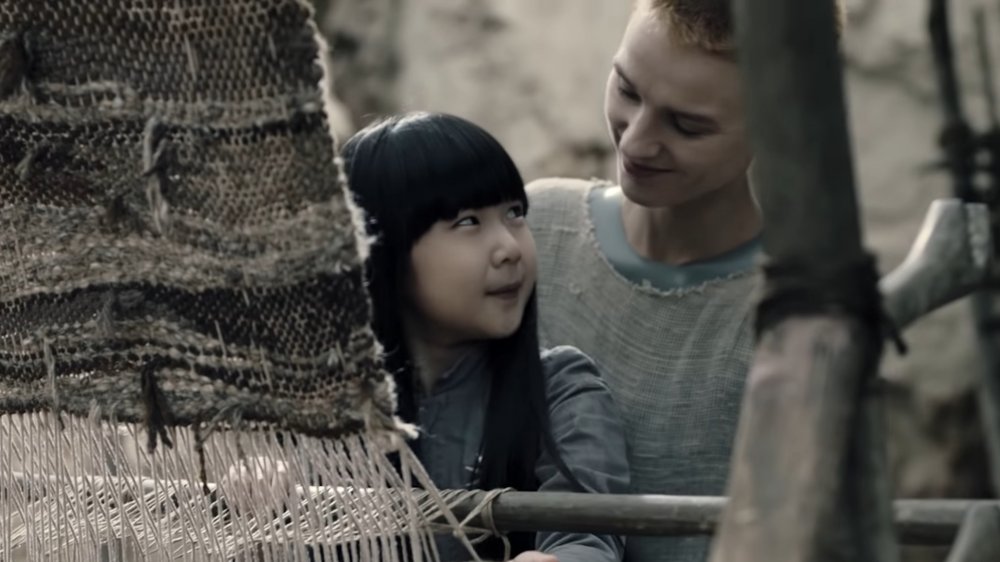 HBO Max
Raised by Wolves focuses on two androids, Mother and Father, raising human children on the colony of a distant world. Sounds peaceful, but good drama is obviously driven by conflict — and conflict is something Raised by Wolves looks like it will have in ready supply.
From what we've seen so far, it seems that religious differences will cause the colony's inhabitants to fall into disagreement, and, as so often happens with matters of conflicting faith, those disagreements turn calamitous. And as the show's parental androids struggle to nurture these human souls, they'll discover more and more that trying to control human belief is more complex than they thought.
We don't know for sure just how intent a war will be waged in the name of faith, but historically speaking, it could (and probably will) get very bad. Also, the idea of synthetic life trying to control the faith and belief structures of humanity raises all sorts of dicey moral issues we're sure Raised by Wolves will have to tackle.
What happens in the Raised by Wolves trailer?
Breaking down the trailer, we can get a better sense of what we're in for with Raised by Wolves. Mother drops an absolute bomb in the first minute of the trailer, revealing that "the Earth was destroyed by a great war." We already knew that some of humanity at least was living on this new planet, but this adds a new wrinkle. And since we're talking about a Ridley Scott project and Scott loves androids who are not entirely honest (hello, Ash from Alien, we're looking at you), there's a good chance the Earth wasn't destroyed — at least not entirely.
Considering there's a large chunk of the trailer dedicated to a mysterious spaceship above the planet featuring Marcus and what appears to be a team of soldiers, we have every reason to suspect that this is where that religious conflict comes into play. Mother refers to Marcus as the "big, bad wolf" and insists, "I was programmed to protect you," but Marcus seems to have a very different perspective on the matter. "That big bad wolf she was talking about," says Marcus, "that's her."
There's a lot of conflicting imagery here — who are we supposed to trust? On the one hand, Mother seems to be protecting innocent children from Marcus as he blazes through with his team and their weapons, but, on the other hand, we see an awful lot of imagery of Mother with black eyes, screaming and howling at the sky. 
There's some other very cool imagery in this trailer, including some enormous, almost-dinosaur-like bones, some more primitive androids, and what appears to be another race of beings on the planet who seem even more violent than Mother and Marcus. Are these beings the indigenous species? Lots of questions still to answer, but this trailer gives a good sense of the flavor and the intrigue of the series.
Raised by Wolves debuts September 3, 2020 exclusively on HBO Max.