Cameron Diaz Is Reportedly Retired From Acting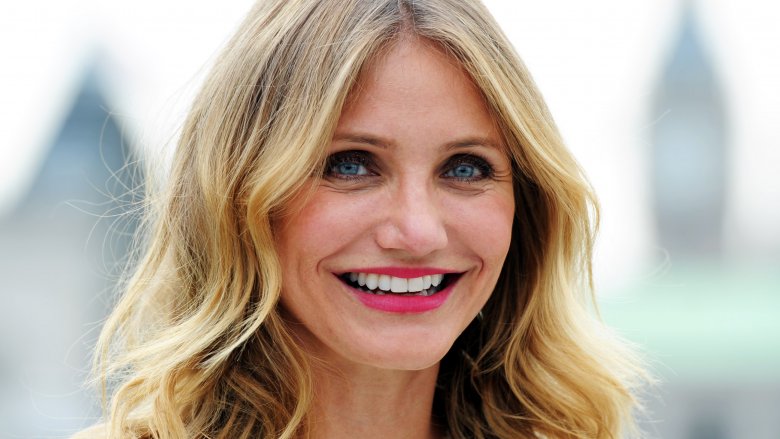 Getty Images
It's been more than three years since Cameron Diaz appeared on the big screen, and it might be much more than just a break. 
According to The Daily Mail, sources said Diaz, 45, is retired from acting to focus on her family life with husband Benji Madden, guitarist and vocalist for pop-punk outfit Good Charlotte. 
Hellboy actress Selma Blair, who is good friends with Diaz, said the star of There's Something About Mary is "done" with the movie business. The pair starred together in the 2002 romantic comedy The Sweetest Thing, and Blair referred to that movie while talking about what Diaz is up to these days. "I would have liked to do a sequel, but Cameron's retired from acting," Blair said. "She's like 'I'm done.'"
Another anonymous source said Diaz is "happy, in love, and wants to make the most of her freedom and free time."
Diaz was a model with no acting experience when she landed her first big part opposite Jim Carrey in the 1994 superhero comedy The Mask. She went on to co-star with Julia Roberts in My Best Friend's Wedding in 1997, then became a legitimate superstar with the Farrelly brothers' raunchy comedy There's Something About Mary in 1998. Diaz starred alongside Drew Barrymore and Lucy Liu in the 2000 movie reboot of Charlie's Angels and its 2003 sequel Charlie's Angels: Full Throttle, and she's the voice of Princess Fiona in the Shrek series.
In recent years, she's had mixed results at the box office. Diaz starred in the 2011 comedy Bad Teacher, which was a modest hit, but she also appeared in clunkers like Knight and Day in 2010, The Green Hornet in 2011, and Sex Tape in 2014.
Of course, Diaz hasn't officially announced anything and "retirement" seems to have a different meaning in Hollywood, so it wouldn't be shocking to see her name attached to a future project. Maybe Selma Blair will have that scoop, too.