Transformers: The Last Knight Has Found Its King Arthur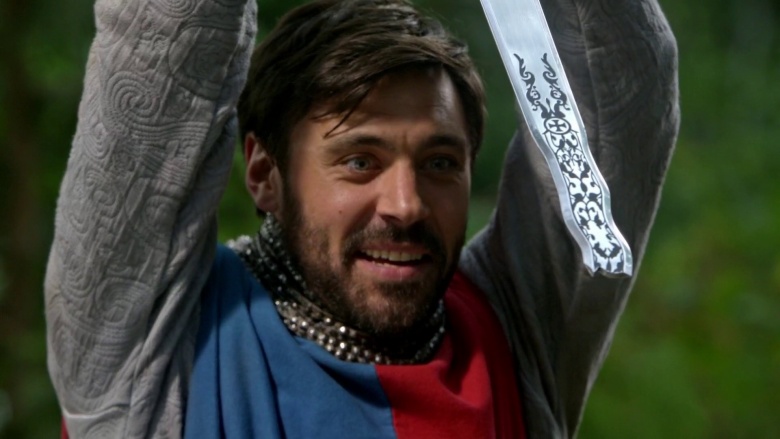 Turns out Liam Garrigan is the once and future king after all.
The British actor who plays King Arthur on ABC's Once Upon a Time is in talks to play the same character in Transformers: The Last Knight, according to Mashable.
The news would seem to confirm JoBlo's report that the upcoming Michael Bay flick will somehow involve the King Arthur legend.
Here's the rumored storyline: When Optimus Prime returns to Cybertron and finds it lifeless, he learns he needs to find an artifact to save his planet. But the artifact has ties to King Arthur's wizard Merlin, who received it from one of the Transformers. Could the artifact be Arthur's sword Excalibur? It sure looks like Optimus is holding a sword in the movie's first poster (via Comingsoon.net).
Garrigan debuted as King Arthur during the fifth season of Once Upon a Time, and he played the character in 11 episodes.
Of course, the extent of Arthur's involvement in Transformers is still unclear, and ScreenCrush notes that he could just appear in flashbacks. Either way, we do know one fan favorite will make his first appearance in the rebooted Transformers universe: Bay shared images of Hot Rod, one of the central characters in 1986's Transformers: The Movie.
Transformers: The Last Knight will swing into action June 23, 2017.