The Real Reason Lola Glaudini Left Criminal Minds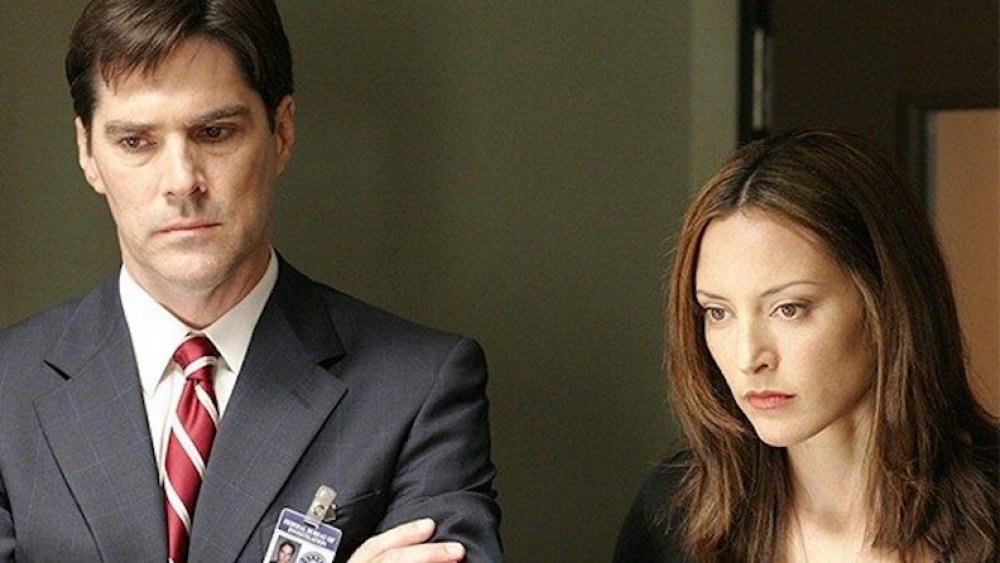 CBS
Over the course of its 15-season run, characters too numerous to count darted in and out of the orbit of the crack F.B.I. crew at the heart of the harrowing serial killer procedural Criminal Minds. But even as notable co-stars like Aubrey Plaza (Parks and Recreation), James Van Der Beek (Dawson's Creek), and Mark Hamill (Star Wars) took turns bringing both mirth and menace to the Criminal Minds narrative, the series' core cast remained relatively intact throughout. 
Still, there were notable departures in that core group over the years, with Joe Mantegna, Thomas Gibson, and Shemar Moore, among others, taking their leave of Criminal Minds well before the series itself ended in 2020. Still, if there's one exit that continues to puzzle longtime fans of the series, it's the departure of Lola Glaudini, whose character was a central player in Criminal Minds' inaugural season before vanishing in a wave of chaos and disgrace early in season 2.
Glaudini, of course, portrayed the BAU's sex crimes specialist Elle Greenaway over the course of Criminal Minds's first 28 episodes. And in the course of Glaudini's time on Criminal Minds, the character was frequently at the center of whatever perilous fray the team was entrenched in from one episode to the next. Matters took a turn for the tragic near the end of the first season, however, as the "Fisher King" storyline eventually found her taking a bullet for the team, and narrowly escaping the encounter with her life.
Greenaway made a heroic return in the second season, but her mental capacity was in question throughout, and it soon became clear her days on the show were likely numbered. After the character broke vigilante in an early season shocker, Glaudini left the show for good. Now, we finally know the reason she decided it was time to leave Criminal Minds behind.  
Lola Glaudini really just needed a change of scenery when she left Criminal Minds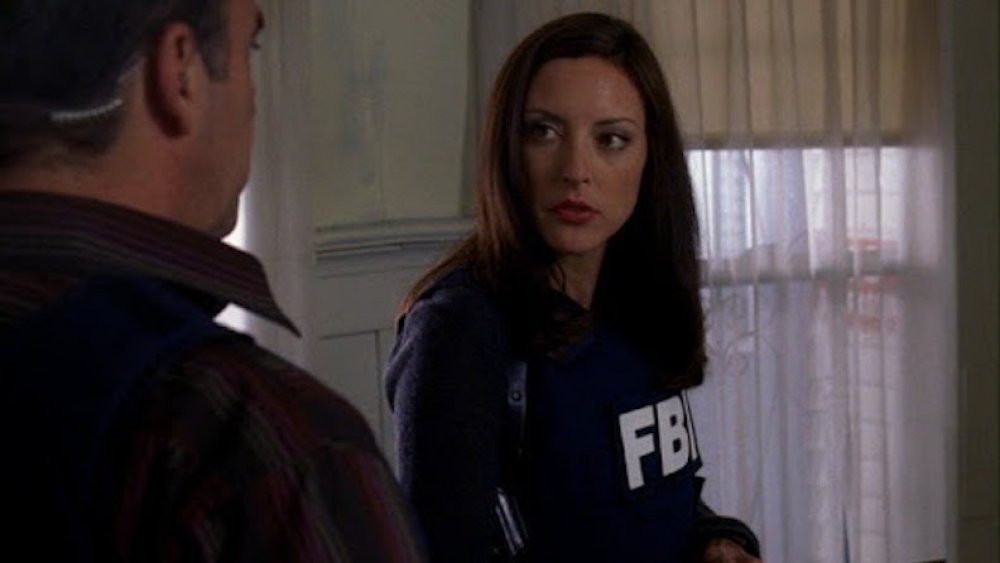 CBS
It apparently was Lola Glaudini's own decision to walk away from Criminal Minds, so you can go ahead and quash any wild theories that she didn't get along with her castmates, or that the series' producers didn't appreciate her work on the show. As it turns out, Glaudini made the call to walk away from Criminal Minds because she was desperate for a change of scenery — not from the show itself, mind you, but from the locale in which it was shot.
At least, that's what Criminal Minds writer and producer Ed Bernero claimed in a 2006 interview with the Los Angeles Times, where he offered simply that the East Coast-born Glaudini was "unhappy living in L.A." Whatever the reason, Glaudini's Criminal Minds exit opened the door for fan favorite Paget Brewster to join the cast as F.B.I. profiler Emily Prentiss, a role she'd play off and on in the ensuing 14 seasons.
As for Glaudini, she's never officially confirmed or denied her reasons for leaving Criminal Minds. And while the actor's apparent L.A. discomfort led her to leave a wildly popular series that was just beginning a decade-plus small screen run, it hardly stopped her from continuing to work in show business. Glaudini had, after all, already made quite a name for herself before landing her Criminal Minds gig, delivering memorable turns on lauded series like NYPD Blue and The Sopranos. The years after her Criminal Minds departure found Glaudini scoring one-off jobs in a slew of notable TV shows, including White Collar, Person of Interest, and Castle.
Most recently, Lola Glaudini turned up in Amazon's sci-fi streaming hit The Expanse, joined the Marvel Universe for a handful of appearances on Agents of S.H.I.E.L.D., and took the spotlight for a major arc on the Showtime hit Ray Donovan. It's safe to say things are continuing to go better than well for the one-time Criminal Minds standout.