Ryan Reynolds Teases His Involvement In Zack Snyder's Justice League
Ryan Reynolds is definitely feeding into the intrigue surrounding the forthcoming Snyder Cut of Warner Bros.' Justice League. The re-cut of the 2017 DC Extended Universe flop has already been announced, and is set to be one of the most anticipated releases on WarnerMedia's new streaming service, HBO Max.
Given the much-mythologized nature of the Justice League restoration among the fans, any news about changes Snyder might be making to the theatrical cut (which was finished by director Joss Whedon after Snyder left the production to deal with a personal tragedy) becomes a major headline. Given the environment surrounding the film, it's no surprise that fans are parsing a recent tweet from Deadpool actor Ryan Reynolds that suggests he might appear in the new cut of Justice League.
"I'm not playing Hawkman in Black Adam," Reynolds tweeted. "Although I generally do whatever the hell @TheRock tells me to do. I would however love to be in Zack Snyder's Justice League movie and I've heard I may already be in it? #SnyderCut."
In all likelihood Reynolds is joking here. It sounds to us like the mischievous actor is just poking fun at the secretive nature of the project, and the fact that Snyder has to work with material that's already been shot to recreate his lost film — though, that hasn't stopped the fans from speculating.
Reynolds has been in the DC Universe before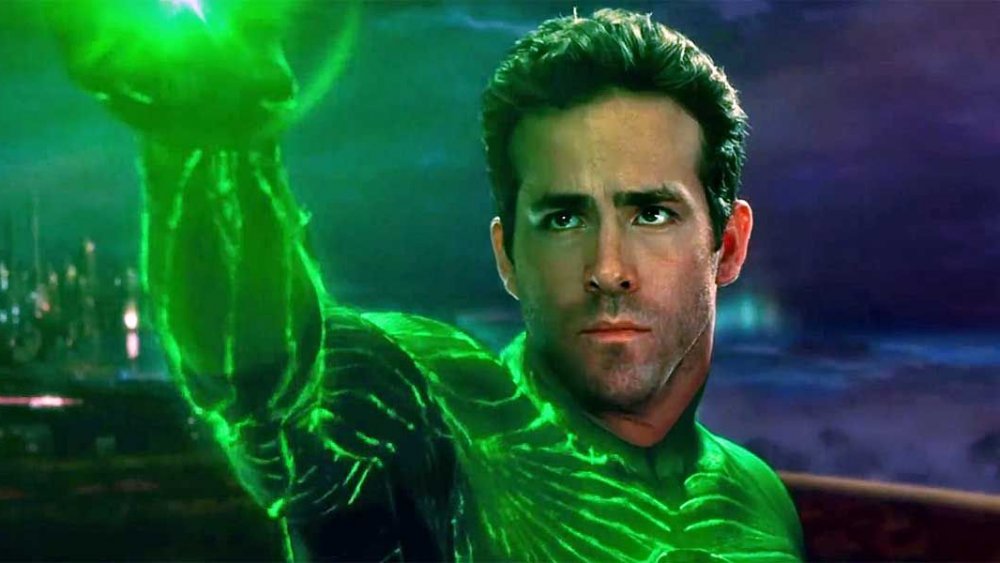 Warner Bros.
It's not totally insane to imagine Reynolds popping up in the DC Extended Universe. Recently, he's spent most of superheroing time across town in Fox's Deadpool film series, but once upon a time he starred in an underwhelming space opera as DC's Green Lantern. The Green Lantern film wasn't the major success that the studio hoped it would be, but with the forthcoming streaming reboot of the property it might make sense to revive Reynolds' character in some capacity. Surely the folks at Warner have some unused footage from the first film that Zack Snyder can splice into his Frankenstein director's cut. Disney hasn't quite figured out what to do with the merc with an R-rated mouth now that the X-Men IP has been repatriated to the Marvel Cinematic Universe, so there may even be an opening in Reynolds' schedule to get fitted for a new suit of green spandex.
The Rock himself, Dwayne Johnson chimed in to feed the speculation and remind Reynolds that he has a long history doing comic book movies. "You ARE playing Hawkman and that's that," Johnson tweeted in response. "You're also Deadpool, Green Lantern (when you want because you own the intellectual property), you're in the Zack Snyder JL movie and you're also @KevinHart4real's dad. Like in real life, as per your blood test."
The tone of Johnson's tweet all but confirms that this is one big gag. Fans would be wise not to hold their breath for Reynolds' return to the DCEU, though it might come quicker than Deadpool 3. Sigh.