The Feel-Good Animated Comedy Everyone's Watching On Netflix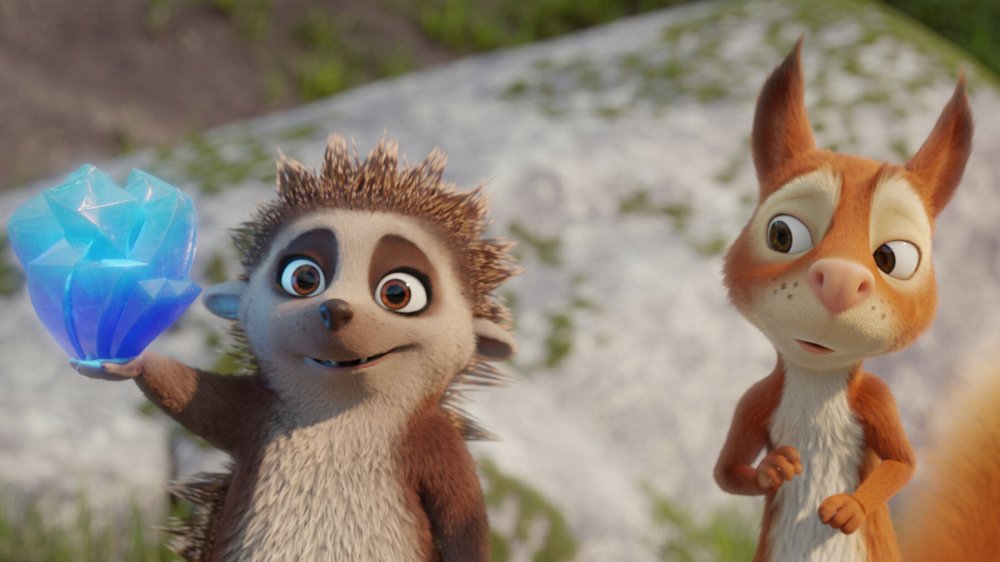 Universal Studios/Netflix
Sometimes, a feel-good movie is just what you need after a long day of work, and during the ongoing COVID-19 crisis that's keeping everybody in an extended lockdown, there's more time than ever to queue up a fun, happy distraction. If that's what you're looking for, Netflix definitely has you covered between their expansive range of original films and exclusive content featured on the enormous streaming platform.
If you're looking for a whimsical adventure appropriate for all ages, you might want to check out Latte and the Magic Waterstone, which hit Netflix on July 31, 2020 and has already become one of the service's most popular choices. This 2019 film, which was released in Germany before hitting the international market thanks to Netflix, is a sweet adventure that's perfect for the whole family, and whether you're a kid at heart or have kids of your own to entertain, Latte and the Magic Waterstone is a perfect choice. Here's why you should check out this feel-good animated comedy making waves on Netflix right now.
What is Latte and the Magic Waterstone about?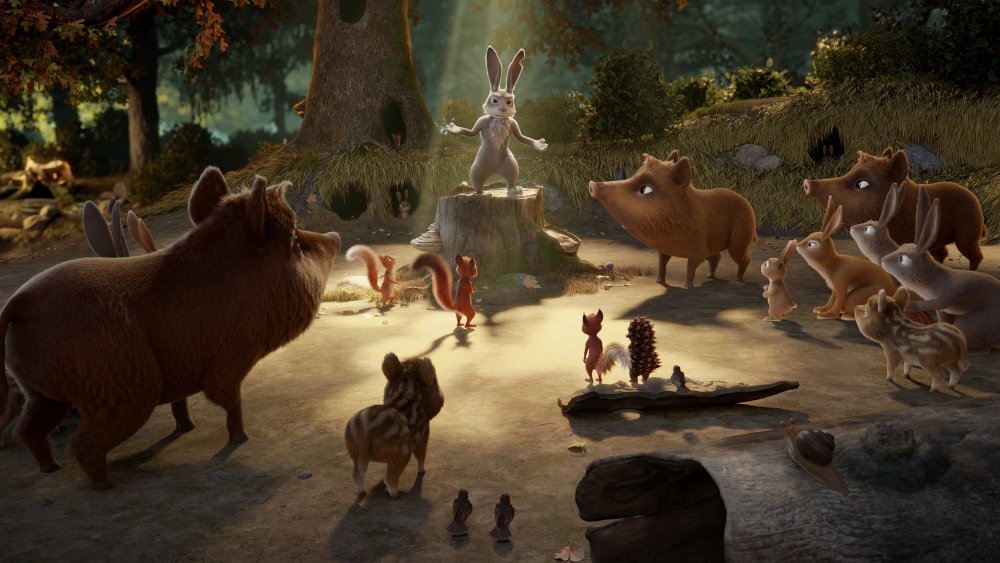 Universal Studios/Netflix
Based on a children's book of the same name by Sebastian Lybeck and adapted by directors Regina Welker and Nina Wels and writers Andrea Deppert and Martin Behnke, Latte and the Magic Waterstone tells the story of Latte, a grumpy hedgehog, and Tjum, her neurotic squirrel buddy, who must set out on a mission to reclaim a magical stone from a group of bears. On their risky travels, as they face off against wolves, frogs, lynxes, and treacherous conditions, they also realize the inequalities of their animal world.
As the bears remain rich and powerful, aided by magical stones, the rest of the forest's creatures must fight to survive, leading Latte and Tjum to realize that maybe the entire system can change. With popular voice actors like Ashley Bornacin and television regulars like Danny Fehsenfeld at the helm, it's no surprise that Latte and the Magic Waterstone has shot to the top of the streaming charts.
How did Latte and the Magic Waterstone come about?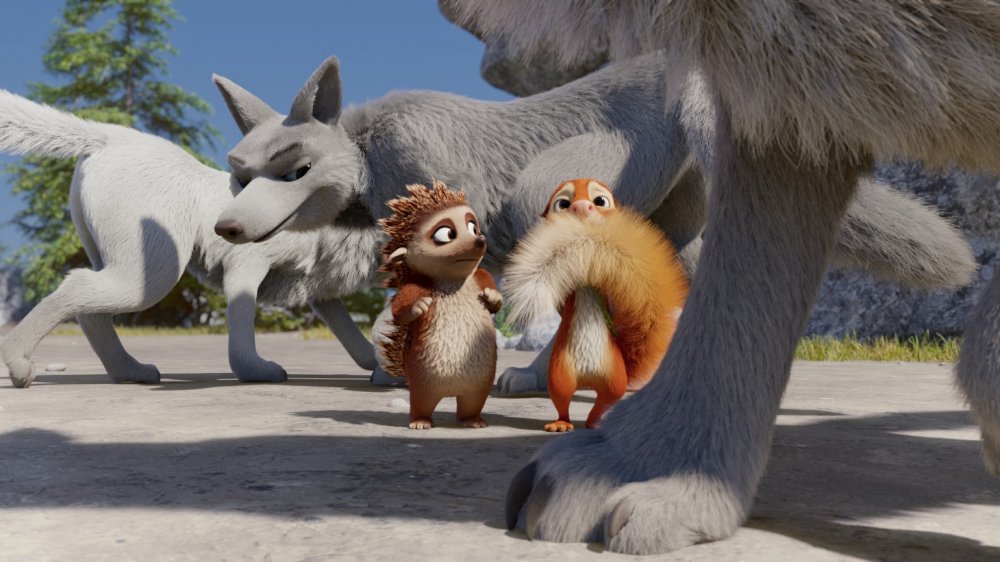 Universal Studios/Netflix
According to a recent interview in Animation Magazine, directors Welker and Wels were drawn to the project in the first place thanks to the exciting, engaging story that serves as a perfect fit for all audiences.
Beyond discussing their visual influences, which include the expansive forests of Europe and the recent advancements in animation from Despicable Me to How to Train Your Dragon, Welker and Wels discussed their biggest challenges as well. According to Welker, the character of Latte was difficult to pin down: "The biggest challenge was to have a strong and stubborn main character who still is funny and lovable and has a weak spot. Latte has so many different character traits, which makes her super interesting but also difficult to balance her behavior. She can be loud and strong, but also silent and emotional."
The duo also discussed what they wanted viewers to take away from the film. While Welker noted that the film touches on "a lot of important topics" like "environmental protection to friendship and family belonging," Wels added that she thought the most important message was that, "A real friend you can count on is one of the most important and wonderful things you can get in life."
Latte and the Magic Waterstone is streaming on Netflix now.