What The Actor Who Played Zach Addy On Bones Has Been Doing Since The Show Ended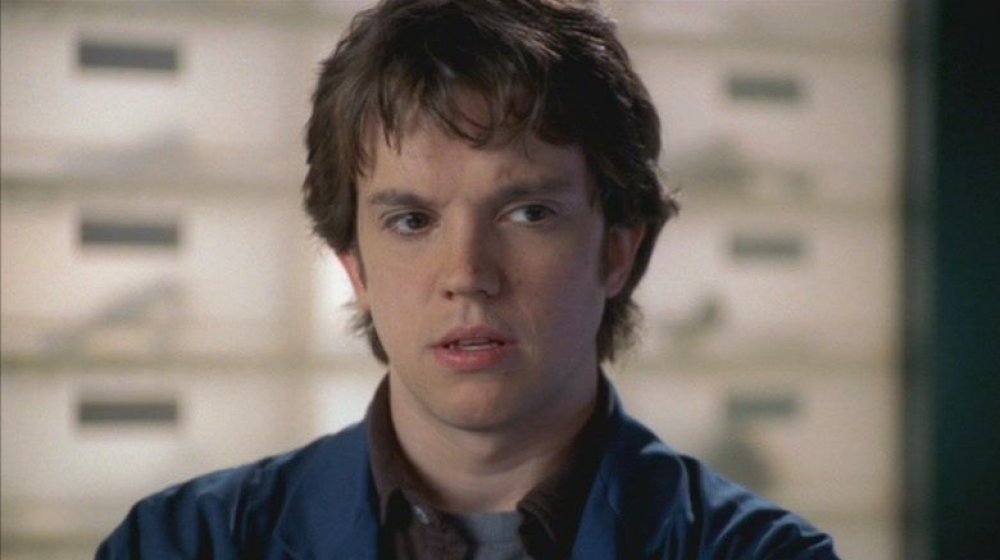 Fox Television
Over the course of its 12 season run on Fox, the Emily Deschanel-David Boreanaz-starring procedural Bones saw no particular shortage of high drama, stomach-churning gore, and shocking narrative twists. For much of that run, the series also saw a revolving door of supporting players stepping in as the so-called "Squints," who served as interns alongside Bones' titular forensic anthropologist (Deschanel). For the first three season of Bones, however, the title of head "Squint" (and often "King of the Lab") was held by Zack Addy, who was portrayed in 64 episodes of the show by Eric Millegan.
Most long-time Bones fans would be quick to tell you that Zack, in spite of his relatively brief time on the show, was the best of the series' "Squints." As such, it was probably a wise move by Bones creator Hart Hanson not to simply replace Milligan's character, but instead take the aforementioned revolving door method. Those fans would likely also tell you that Zack's departure from Bones was one of the biggest rug-pulling shockers the series ever cooked up, not to mention one of the most heartbreaking.
That twist involved the impressionable Zack getting entangled with one of Bones' long-time villains, the cannibalistic serial killer they called the Gormogon. That entanglement eventually landed Zack behind bars for murder, and left Bones fandom in utter dismay. It also found Eric Millegan out of a job. Save for a few guest appearances on ensuing seasons of Bones (including a surprisingly satisfying final-season arc), Millegan has essentially ghosted the Hollywood set, and hasn't appeared in a film or television project since the series aired its penultimate episode. Here's what the actor who played Zack Addy has been up to since Bones ended.
Eric Millegan is a passionate mental health advocate these days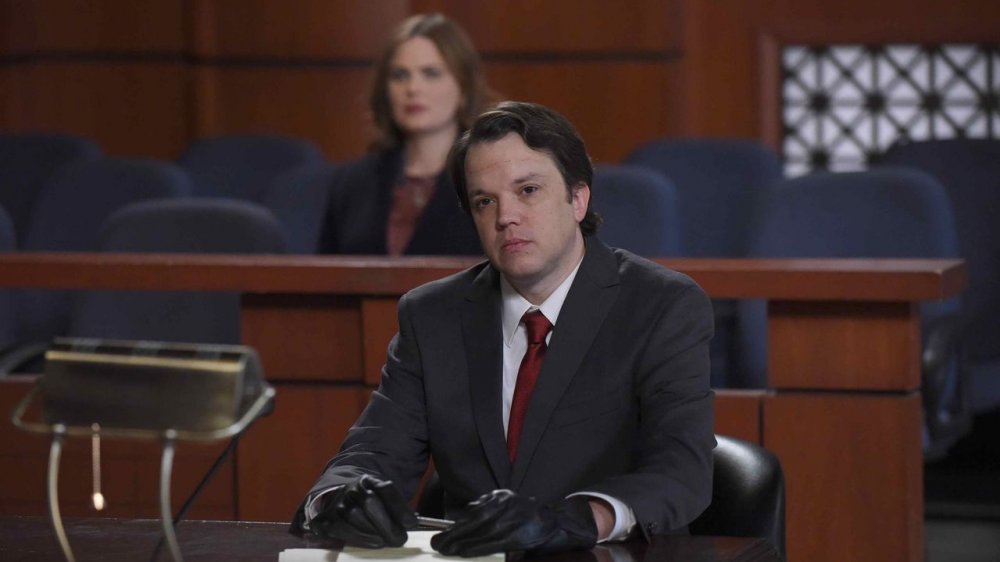 Fox Television
As a reminder, Bones actually aired its final episodes in 2017, so it's been roughly three years since Eric Millegan booked an acting gig. That may be in part due to the current state of the world, but in the years since Bones left the airwaves, pretty much all of Millegan's former castmates have moved to other projects. In spite of his continued on-camera absence, Millegan was clear in a 2018 interview with FanSided that acting is still his top priority, even as he continues to be picky about what his next gig will be. "I'd love to do another series," he said. "It's about finding the right series and the right role." 
Millegan then went on to to assert that his next role may not be an on-camera gig at all. "I would love to do theater again," he said. "My goal when I came out of college was to be on Broadway, and I got that opportunity in the 2000 revival of Jesus Christ Superstar, and I'd love to do work like that again."
While he continues to seek his first post-Bones gig, Millegan has more than kept himself busy as a vocal advocate for mental health rights. That cause is also a deeply personal one for the actor, who was diagnosed with Bipolar Disorder in 2006 (in the early days of his Bones gig). After struggling with the condition himself, Millegan is out to ensure the right sort of help remains readily available for others. The impassioned actor was recently even offered a chance to speak on his struggles to a United Nations panel studying the disorder's impact on a global scale. 
Millegan has also penned a screenplay based on his own battles with mental health. It seems that, even as he awaits his next step in the acting world, Millegan has plenty of good work to keep him busy.