Where Is Locke & Key Filmed?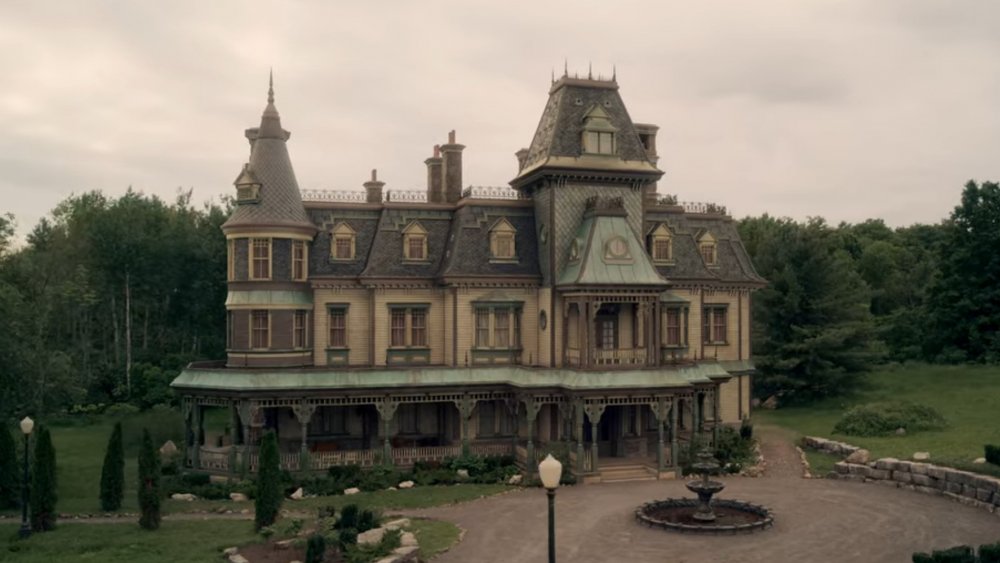 Netflix
The main characters in Netflix's adaptation of the comic series Locke & Key are the Locke family, their friends, and their enemies. But the locations at the heart of the series are characters in their own right — especially the town of Matheson and the family's mansion, Keyhouse. It's the family's return to Keyhouse that sets the story in motion, and it's a whole world of, well, locks and keys.
The series is one of several recent hit stories to center around an old house that keeps drawing former residents and their descendants back for mysterious reasons — see also The Haunting of Hill House (another Netflix adaptation) and Knives Out. And as with those examples, the house at the center of Locke & Key reflects the mood of the series. Where Hill House is flat-out creepy and the Thrombey mansion is filled with clues about its owner, Locke & Key director Michael Morris told Decider that he was going for "dilapidated, but not menacing" with Keyhouse, since not all the experiences the Lockes have with the keys are bad.
So where's the real Keyhouse? Well, that's just another illusion. This is where Locke & Key was filmed — and yes, Matheson really is that beautiful.
Most of Keyhouse doesn't exist
Netflix
Locke & Key taught us that you can't always trust what you see — including Keyhouse itself. 
For exterior shots, the production team built a facade, which was further embellished using special effects. It also wasn't really in Massachusetts: it was in Toronto, Canada.
Arranging the inside of Keyhouse proved to be an even tougher challenge — one the team behind the comics had faced too. Illustrator Gabriel Rodriguez originally trained as an architect, so he had fun laying out complicated blueprints for the mansion. Unfortunately, writer Joe Hill did not share his interest. "I never actually bothered to look," he admitted in an interview with CBR. Eventually, after Hill kept writing scenes that didn't make sense with the layout of the house, Rodriguez and editor Chris Ryall published the blueprints in one of the comics, forcing Hill to learn them.
The layout became one of the changes Netflix made to Locke & Key. The interior of Keyhouse was built on a soundstage, so in theory, the team had free reign to bring Rodriguez's blueprints to life. But in that interview published by CBR, executive producer Carlton Cuse explained that they had to change it for practical reasons: "It was important to create these traffic patterns... so you could actually follow the characters."
Cuse has prior experience navigating cast and crew through creepy old house sets. He was executive producer on Bates Motel, while fellow Locke & Key executive producer Meredith Averill worked on The Haunting of Hill House. And just as there are hidden details in The Haunting of Hill House, Cuse added, "There are a lot of incredible details in Keyhouse that will pay off down the stream." For example, production designer Rory Cheyne hid the initials K and H throughout the set.
The real Matheson Academy has its own chilling stories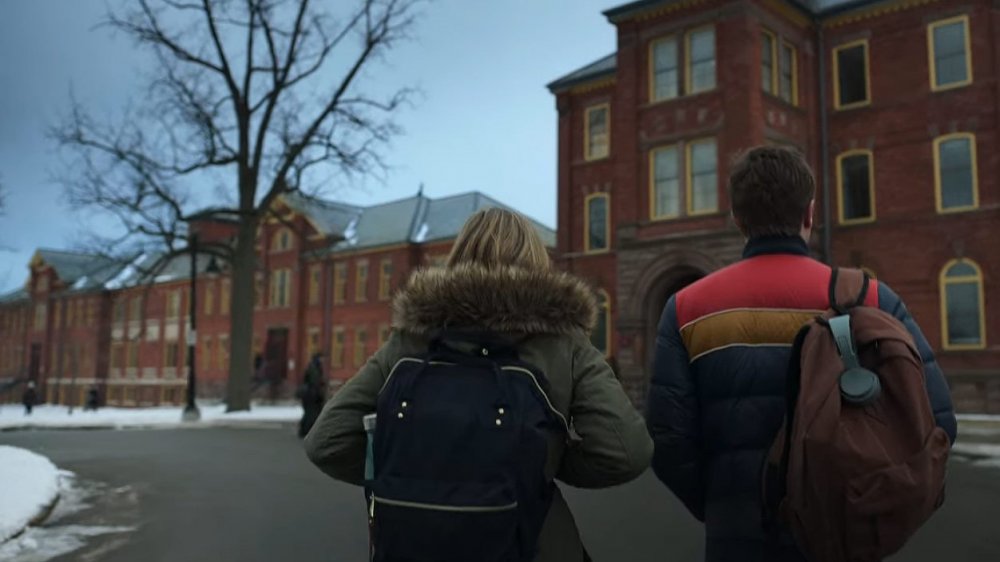 Netflix
Matheson is a fictional town, named after horror writer Richard Matheson, but the town that doubled for it on screen really is that picturesque. Lunenberg in Nova Scotia, Canada, is "one of only two urban communities in North America designated as a UNESCO World Heritage site," according to Nova Scotia's tourism website. It's made up of 18th and 19th century houses that fit in with the show's period settings.
Canada is also the real home of Matheson Academy. The real Matheson Academy is actually Humber College Lakeshore Campus in Toronto. The lake in question is Lake Ontario. Built on land that was used as a meeting point for many aboriginal tribes in the area, the buildings date back to the 19th century, when they were used as a psychiatric hospital.
According to the college, the hospital was pretty progressive in the way it treated patients — at least by Victorian standards — and was embraced by the local community. But this history has led to stories that chill-seekers will appreciate.
Below the main buildings are tunnels connecting the cottages where patients lived, which were used for staff travel and for transporting food. People who have ventured down there have reported hearing noises — whispers and slamming doors — and seeing the ghostly apparition of a woman dressed as a nurse, with a blank space where her face should be. That's just one more thing to look out for on your next Locke & Key re-watch... or in Locke & Key season two.