The Internet Is Going Bonkers Over Deep Blue Sea 3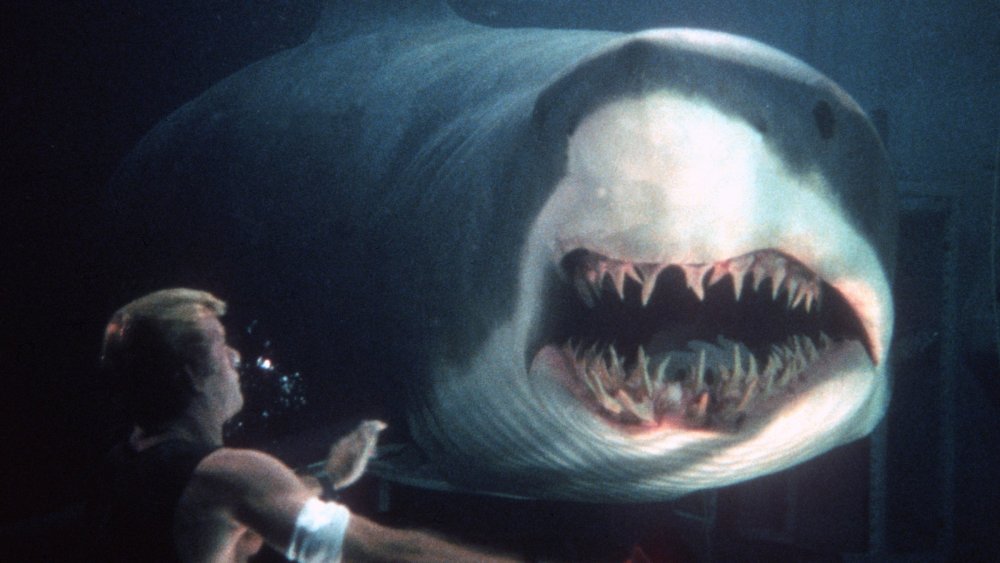 Warner Bros.
Feel like you're missing out on those trips to the beach this summer? We've got a way to bring the beach right into your home. Well, not so much the beach as the ocean ... and only certain aspects of the ocean ... mostly sharks. Okay, just sharks — but of the mutant, man-eating variety. 
Warner Bros. Home Entertainment recently released on video on demand Deep Blue Sea 3, the latest entry in the sci-fi natural-horror film series you may not have ever known about until just know. The internet, being the internet, is losing its collection mind over Deep Blue Sea 3 — finding the film to be a surprisingly well-made throwback to the goofy '90s sci-fi and horror films we all love. Heck, the original Deep Blue Sea from 1999 was actually one of the best movies from that time. Saffron Burrows, Thomas Jane, and Stellan Skarsgård were mostly playing it straight as marine biologists under siege from super-smart mutant sharks in an underwater research facility, but who could forget LL Cool J stealing every scene he was in as a Bible-quoting cook with a trusty pet parrot? Or what about the great Samuel L. Jackson, having one of his signature fiery monologues interrupted by the most shockingly hilarious shark attack ever put to film?
Truly, the Deep Blue Sea franchise is a thing of wonder, and audiences are finding the third installment to not only be worthy of its cheesy glory (or glorious cheesiness, if you prefer), but also to be a giant leap in quality over Deep Blue Sea 2. We know what you're thinking, so let's pause for a second to address the elephant — er, mutant shark — in the room.
Deep Blue Sea 2 sank so Deep Blue Sea 3 could swim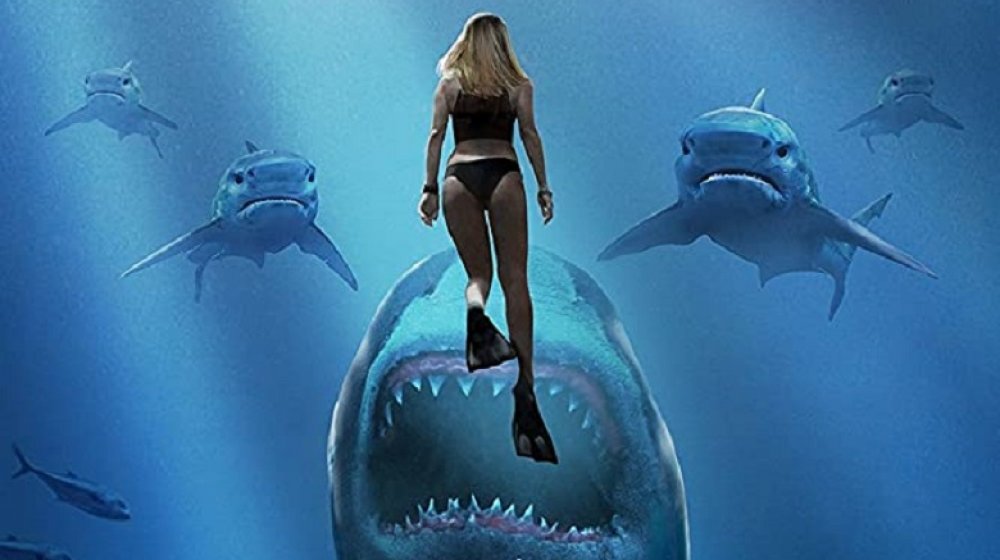 Warner Bros. Home Entertainment
Deep Blue Sea 2 went direct to video in 2018, and starred Station 19's Danielle Savre as Misty Calhoun, a shark conservationist who discovers the evil plans of a billionaire pharmaceutical tycoon to artificially enlarge the brains of bull sharks to make them smarter — for reasons that are never satisfactorily explained. The flick hit many of the same beats as the first film, only without all of the super-famous faces and winking sense of humor. Sadly, the Deep Blue Sea sequel is widely considered to be terrible. (Seriously: It's not every film that gets to bask in the rarefied air of the Zero Percent on Rotten Tomatoes Club.) Still,Deep Blue Sea 2 set us up for what we now know is an awesome follow-up by ending with a trio of Smartsharks escaping into the open ocean. 
In Deep Blue Sea 3, we're introduced to Dr. Emma Collins (Lost actress Tania Raymonde), yet another conservationist who travels to the tiny island village of Little Happy every summer to study the effects of climate change on the area's Great Whites. Her studies are disrupted by the arrival of her ex-boyfriend Richard (The Vampire Diaries alum Nathaniel Buzolic) – who, along with his team, is on the hunt for a trio of bull sharks he says have exhibited uncharacteristically aggressive behavior.
Does Richard know more than he's letting on? Will Dr. Collins end up having to deal with his machinations as well as the onslaught of the bull sharks? Will said sharks perform physical feats that no actual shark would be capable of replicating even after a million years of evolution? We're going with "probably," "almost certainly," and "oh, heck yes."
Why is the internet freaking out over Deep Blue Sea 3?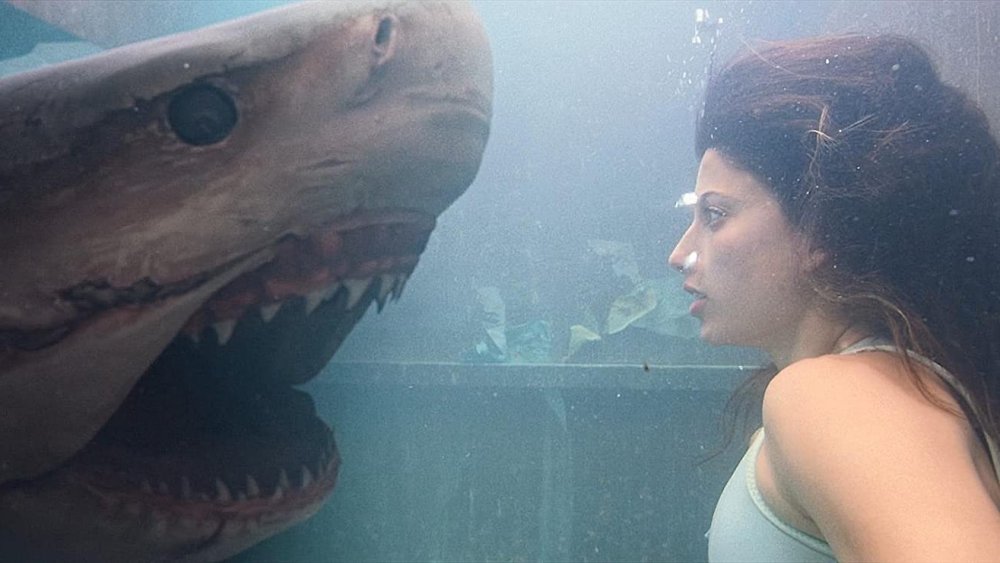 Warner Bros. Home Entertainment
The Twitterverse had plenty to say about Deep Blue Sea 3, and some of these comments contain mild spoilers, so tread carefully. 
While there were, of course, dissenting opinions, most viewers found the movie to be a lot of fun. There were also plenty who expressed their bafflement that the existence of Deep Blue Sea 2 had eluded them.
"[Deep Blue Sea 3] is now on digital and it's not the chum bait you might think it is after seeing part 2," wrote @KillerfromSpace. "This film is a blast. Had me laughing and cheering with tons of great kills and entertaining shark action." 
Twitter user @horseheadreview concurred, writing, "Much to my surprise, and probably many others, it wasn't actually half bad! I loved the setting, and the CGI sharks look much better than the 2nd movie. Still doesn't hold a candle to the first but it's a step in the right direction for the series."
User @GalaxyMegatron also took time to diss the second film while offering a hint at the movie's real hero. "Deep Blue Sea 3 exceeded my expectations," they wrote. "I recommend skipping 2 and going right from 1 to 3; 3 tells you the important details of 2 and 2 was a copy-paste of 1 anyway. Extra points for showing a 'hero' great white shark for once." 
It was user @DaLilTunez, though, who offered perhaps the best endorsement: "I should not be watching Deep Blue Sea 3 while on a boat."
Deep Blue Sea 3 is available on VOD platforms right now. It's slated to drop on Blu-ray and DVD on August 25.