Read This Before You See Work It
This content was paid for by Netflix and created by Looper.
Are you a fan of teen dance movies like Step Up and Save the Last Dance? Love the competition vibe of Bring It On and Pitch Perfect? Then the Netflix original film Work It — a coming-of-age romantic dance comedy that follows a misfit squad of amateur high school dancers who have their hearts set on winning a competition — is for you.
Work It gets a prestigious stamp of approval from singer-songwriter Alicia Keys, who co-produced the movie. Keys has sold millions of albums, won 15 Grammys, and had several chart-topping hits, including "Fallin'" and "Empire State of Mind" with Jay-Z. She has also been a judge and mentor on the hit singing competition series The Voice and appeared in such films as The Secret Life of Bees, The Nanny Diaries, and Smokin' Aces.
But that's not the only interesting tidbit about this highly anticipated dance film. Here's what you need to know before watching Work It.
What is Work It about?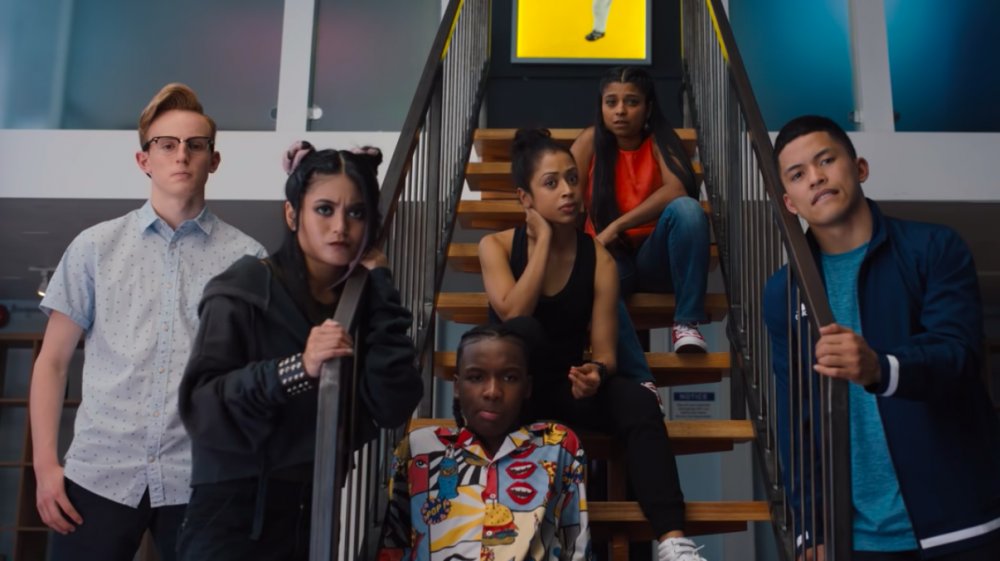 In Work It, Quinn Ackerman (Sabrina Carpenter) is a high school senior who dreams of going to college at her late father's prestigious alma mater. In order to have the best chance of acceptance, she decides to join her school's dance team, because the more extracurricular activities you participate in, the better chance you have of getting into a top-tier college.
The only problem is, Quinn has two left feet and can't dance at all. So when the champion Thunderbirds won't let her on the team, she vows to start her own squad with the help of her friend Jas (Liza Koshy).
Since the Thunderbirds already have their hands on the best dancers in the school, Quinn must seek out the diamonds in the rough — like the geeky Conan O'Brien-looking guy who can do flips like nobody's business. Or the freaky goth girl who has hidden potential.
The ragtag bunch has less than five months to pull it together and win the big annual dance competition. But first they need an experienced choreographer. Enter Jake (Jordan Fisher), captain of the winning dance team three years in a row — and a potential love interest for Quinn.
Can Quinn, Jas, and Jake turn this misfit group of dancers into champions? You'll have to watch Work It to find out.
Work It features actor, singer, and Disney Channel star Sabrina Carpenter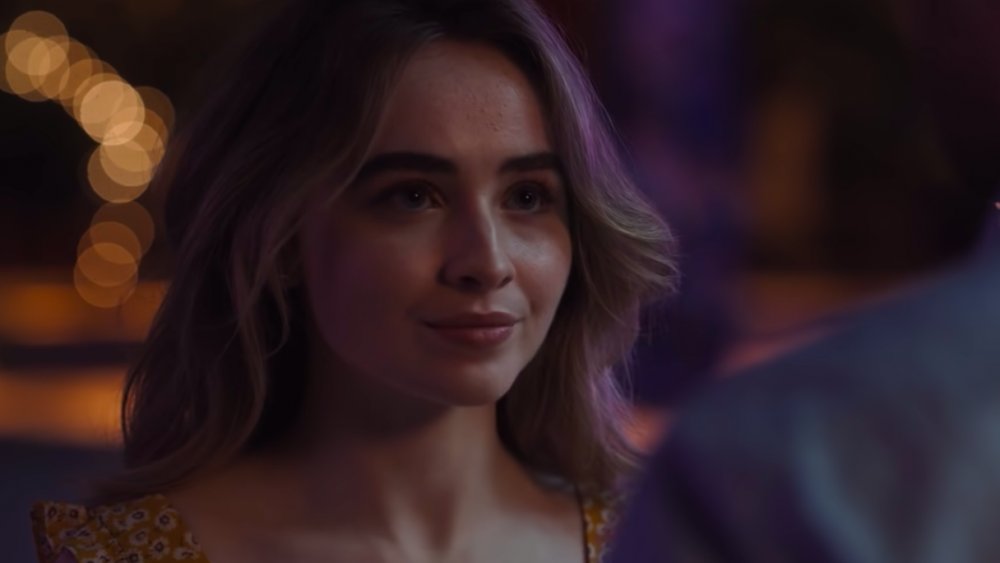 Not only does Sabrina Carpenter star in Work It as the fiercely determined but clumsy Quinn, she also executive produced the film and recorded a dance-pop song for the soundtrack titled "Let Me Move You."
Carpenter is a true triple threat — an actor, singer, and dancer — who got her start at the tender age of 10 when she came in third in a singing contest run by Miley Cyrus. By age 12, Carpenter was signed to Disney's Hollywood Records for a five-album deal. She has since released multiple full-length studio albums and had several No. 1 singles on Billboard's Dance Club Songs chart, including "Sue Me" and "Almost Love."
In addition to her successful singing career, Carpenter — who is the niece of Nancy Cartwright, who voices Bart Simpson on the long-running hit animated series The Simpsons — is just as well known for her acting. After her very first role at age 12 on Law & Order: Special Victims Unit, she went on to appear on the popular Netflix series Orange Is the New Black and alongside Daniel Radcliffe in the horror film Horns. She then landed a leading role on the Disney series Girl Meets World, a sequel to the ABC show Boy Meets World from the 1990s.
Since Girl Meets World ended in 2017, Carpenter has starred in films such as The Hate U Give, The Short History of the Long Road, Tall Girl, and, of course, Work It.
Actor, comedian, and popular YouTuber Liza Koshy also stars in Work It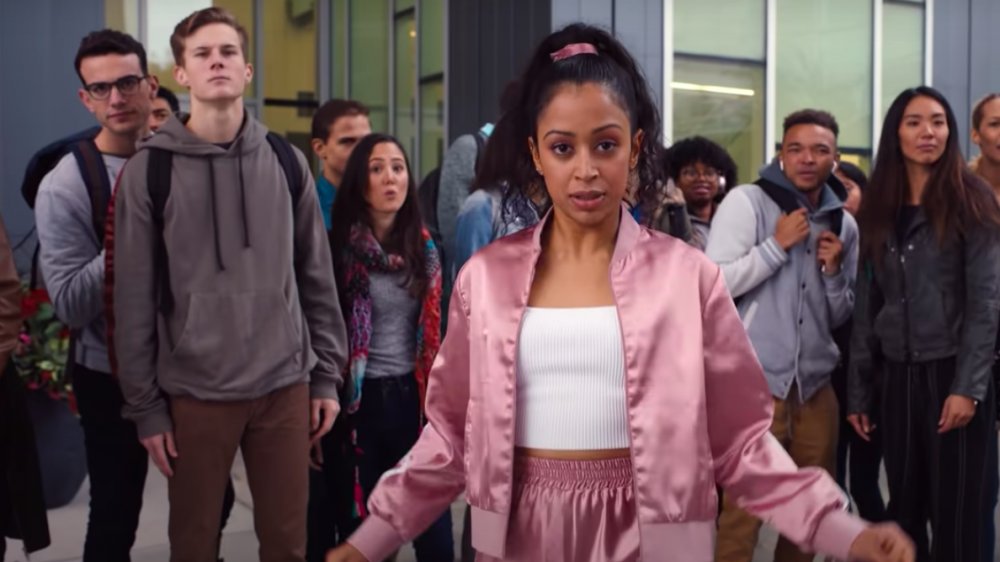 In Work It, Liza Koshy plays Quinn's close friend and confidante Jas, who helps pull together the motley crew of dancers who are trying to win it all. It's a situation that Koshy has at least some experience with, as she was captain of her high school dance team.
While still in school, Koshy began her career by posting comedic clips on the now-defunct short-form video hosting service Vine before starting a YouTube channel, on which she once interviewed President Barack Obama. Since joining YouTube in 2013, she has amassed roughly 18 million subscribers and 2.5 billion views.
By 2016, Koshy had turned that online interest into a thriving acting career. Her first major roles were in the film Boo! A Madea Halloween and on the web television series Freakish. Since then, she has appeared on the YouTube Premium series Escape the Night and Liza on Demand, along with hosting MTV's Total Request Live and the Nickelodeon game show revival of Double Dare.
During her prolific career, Koshy has been named one of Time's 25 Most Influential People on the Internet while Teen Vogue called her one of "The 7 Female Comedians You Need to Know." Now all that talent has been placed into her Work It role.
Actor, singer, and dancer Jordan Fisher plays the hunky love interest in Work It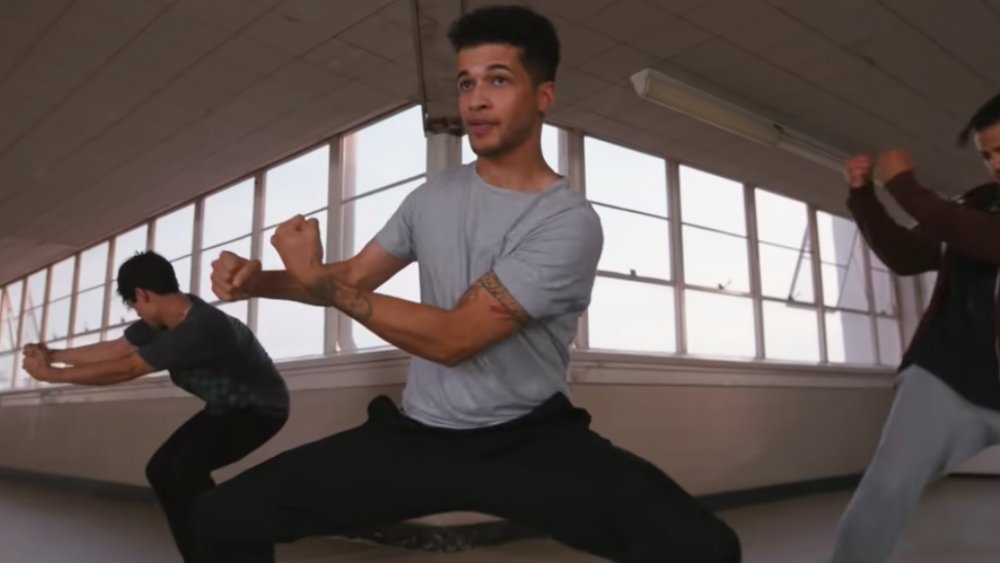 As Jake, Jordan Fisher holds two essential roles in Work It: the much-needed choreographer for the gang of offbeat dancers and the equally vital admirer of Quinn.
Dancing comes naturally for Fisher, who got involved in gymnastics at age 2 and began performing musical theater in elementary school. As a teen, he started acting when he landed a role on Nickelodeon's iCarly. He quickly moved on to roles in the Disney Channel's Teen Beach made-for-TV movies, ABC Family's The Secret Life of the American Teenager, and MTV's Teen Wolf series.
In 2016, Fisher played Doody on Fox's Grease: Live special opposite singer Carly Rae Jepsen as his girlfriend Frenchy. A few years later, he took on the lead role in Rent: Live. In between those two productions, he won the mirrorball trophy on Dancing with the Stars, going on to co-host the Dancing with the Stars: Juniors competition.
But television isn't the only place you may have seen Fisher — he has also appeared on Broadway, starring in Dear Evan Hansen and Hamilton, and has a fruitful career as a singer. He has released an EP and numerous singles, including "You're Welcome," which he performed alongside Hamilton creator Lin-Manuel Miranda for the end credits for the 2016 animated Disney film Moana.
Now Fisher is putting those multi-hyphenate skills to good use in Work It.
Work It was written and directed by a couple of hot up-and-comers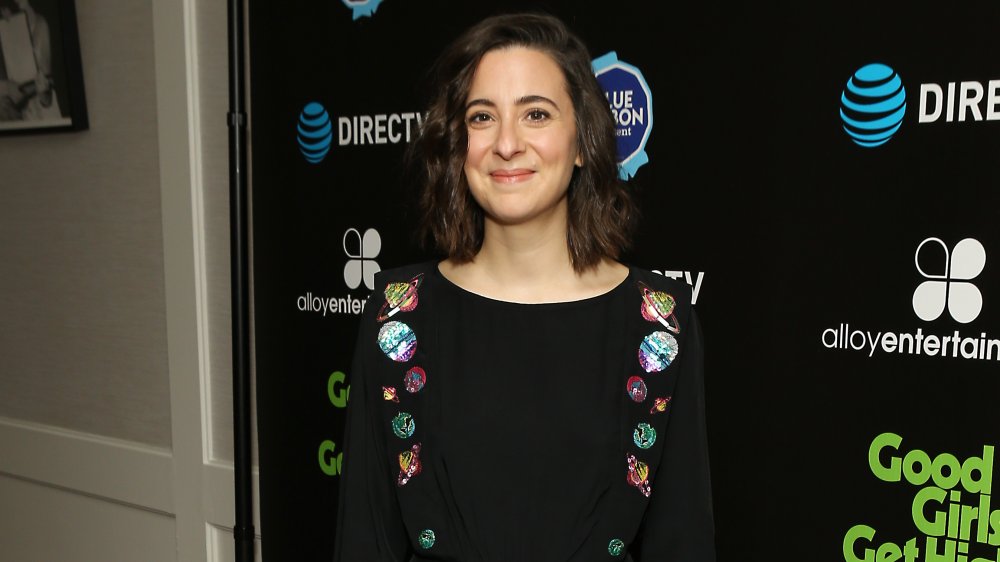 Michael Tran/Getty Images
Work It was written by Alison Peck and directed by Laura Terruso, two notable up-and-comers in Hollywood.
Peck made her breakthrough as the screenwriter for the 2019 animated musical comedy UglyDolls, which was based on a story by filmmaker Robert Rodriguez (Desperado, Sin City). The movie follows the uniquely unattractive plush toys of the same name as they maneuver through the real world, with voices provided by Kelly Clarkson, Nick Jonas, Blake Shelton, and others.
Meanwhile, screenwriter, director, and producer Terruso splashed down in 2015 as co-writer and co-producer of the critically acclaimed indie film Hello, My Name is Doris, starring Sally Field and directed by Michael Showalter, based on Terruso's short film Doris & The Intern. Two years later, Terruso wrote, directed, and produced her first feature film, Fits and Starts, and gained more mainstream attention with the 2018 film Good Girls Get High.
Based on the talent assembled on either side of the camera, Work It is sure to become one of the year's most beloved romantic teen comedies.