Thor: Ragnarok Photos Tease Mysterious New Character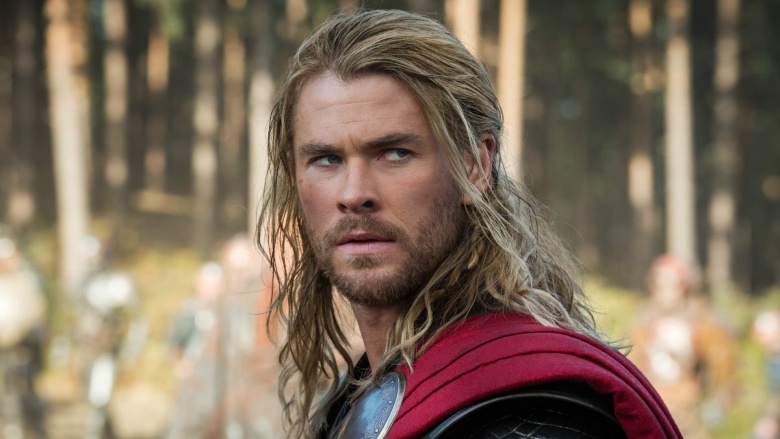 There's apparently a new woman in Thor's life, but she might not be at all who she seems.
ComicBookMovie posted a batch of photos from the Australian set of Thor: Ragnarok, and the most intriguing feature a dark-haired young woman we've never seen before. She's shrouded in a purple cloak, but you can't miss her jet-black hair.
Potential spoilers for Thor: Ragnarok
It's clear the filmmakers are trying to conceal the character's identity, and the actress looks a lot like Jaime Alexander, who played Lady Sif in the first two movies. Since Alexander is currently filming her NBC series Blindspot, CBM speculates there's a chance Thor producers recast her role.
But there's another theory that the character might actually be Gaea, Thor's biological mother. In the comics, she's an Elder God who can take on many human forms–sometimes that's a young woman with long black hair. The actress was also photographed in a scene next to Anthony Hopkins, who plays Thor's dad, Odin. As CBM notes, there's also a photo of a crew member hauling costumes labeled "Hi Dad" and "Hi Mum."
We can't show you the photos here, but check them out at ComicBookMovie. Thor: Ragnarok is set for release Nov. 3, 2017.