The Real Reason Columbus Short Left Scandal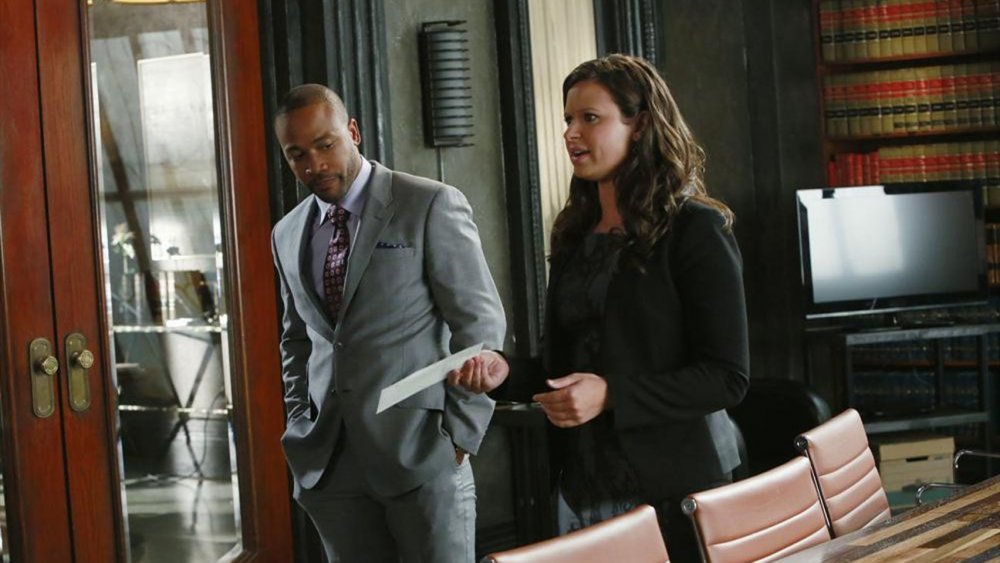 ABC
After an enormously successful start with Grey's Anatomy – a mid-season replacement on ABC that became one of the network's biggest hits – showrunner Shonda Rhimes was given the opportunity to create pretty much any show she wanted. With her sophomore effort, Scandal, Rhimes knocked it out of the park once again, crafting a show around Kerry Washington's performance as Olivia Pope, a Washington "fixer" with a complicated love life and an insanely difficult job.
As the leader of Pope and Associates, Olivia must keep her own issues — including her tumultuous affair with President Fitzgerald "Fitz" Grant — under wraps as she takes care of problems for powerful D.C. players alongside her gang of devoted, ruthless employees. That group includes Quinn Perkins (Katie Lowes), Abby Whelan (Darby Stanchfield), Huck (Guillermo Diaz), and Harrison, played by Columbus Short, who's one of Olivia's original "gladiators."
Despite the series' success, Short left the show during its high-octane third season, which seemed like a strange decision considering Scandal was hitting its stride by that point in a big, big way. Here's the real story behind Columbus Short's exit from Scandal. Spoilers for Scandal to follow!
Short's short tenure on Scandal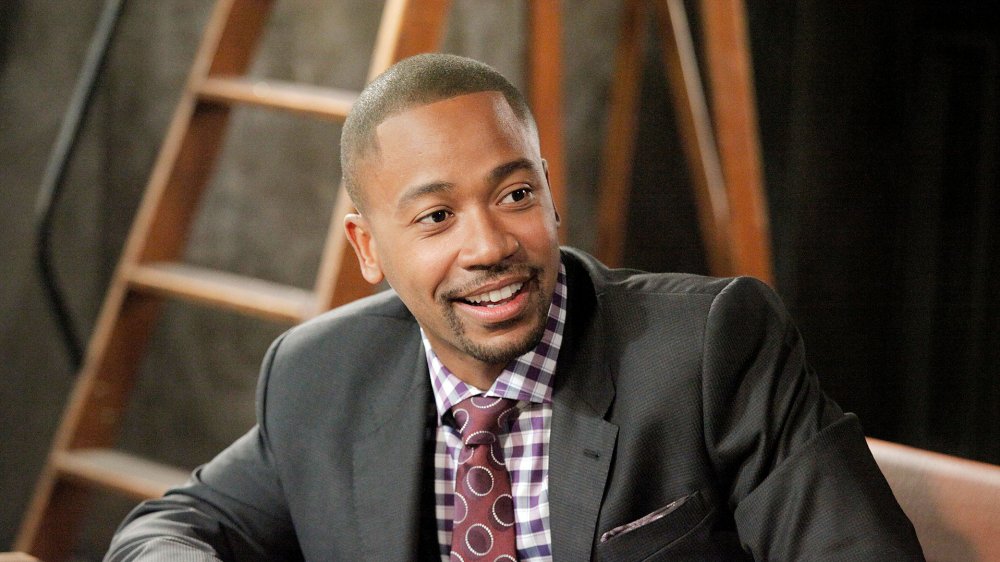 ABC
When Scandal kicked off in 2012, Short was one of the very first main characters introduced to the audience. In the series' opening scene, Quinn heads to a bar for what she thinks is a blind date with Harrison, but as she prepares to leave, Harrison tells her that this isn't a date, but a job offer to work with the legendary Olivia Pope. As one of Olivia's "gladiators in suits," Harrison has been by his boss' side for years, and helps her dig into the secret lives of Washington's elite to help clear the names of their clients ... even if they're actually guilty. 
For the first several seasons, Harrison is an integral part of Pope & Associates, but in the third season, trouble arrives in the form of Adnan Salif (Nazanin Boniadi), a mysterious, beautiful woman from his past. The two get involved, but Adnan has other plans, forcing Harrison to betray his boss on behalf of her own boss, Maya Pope (Khandi Alexander), Olivia's evil, terrorist mother. After Adnan uses Harrison to get information on Fitz's re-election campaign, Harrison, in turn, figures out that Olivia's equally evil father Rowan (Joe Morton) had the president's son killed — along with Adnan — and is murdered by Rowan and his terrorist organization, B613.
Short's scandalous exit from Scandal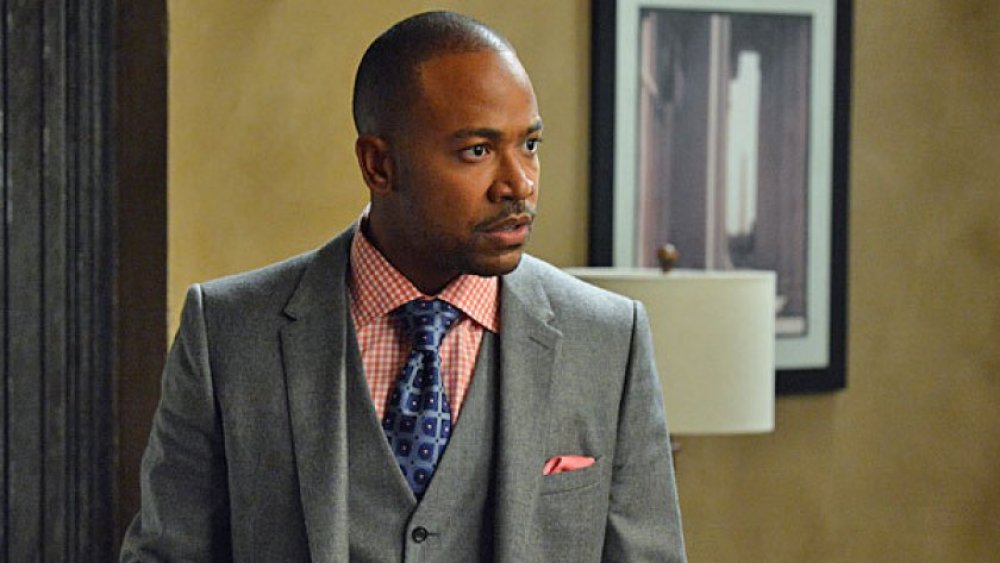 ABC
Harrison met a seriously bitter end on Scandal, and in reality his exit from the show was just as fraught.
In March of 2014, while under the influence of illegal substances, Short attacked a man at a Los Angeles bar. Sounds bad, yeah? As it turns out, this was the least of his problems. Earlier that year, in February, his wife Tuere Short leveled domestic abuse accusations against her husband, claiming that he threatened her life.
As Short told Access Hollywood after his exit (which was reported by The Hollywood Reporter), "I was struggling with drugs had a lot on my plate, and you know, I was using unhealthy ways to kind of self-medicate and deal with a lot of heavy duty stuff in my life ... I was doing cocaine and drinking a lot, and trying to balance a 16-hour work schedule a day, and a family, and I just lost myself back then."
According to Short, his Scandal crew was incredibly supportive: "They protected me, and they held me down. And that was one of the real reasons — they just wanted me to get my stuff together. Sometimes the bottom has to be dropped out for you to really get it. So I moved to Atlanta."
Since Scandal, Short has appeared in small films like 2018's Armed and 2019's Atone, but hasn't made his return to television just yet after his scandalous exit from the huge primetime series. Though Short left the show under dramatic circumstances befitting a Shonda Rhimes story, you can still relive his time on the show's first three seasons; the entire series is streaming on Hulu now.