His Dark Materials Season 2 - What We Know So Far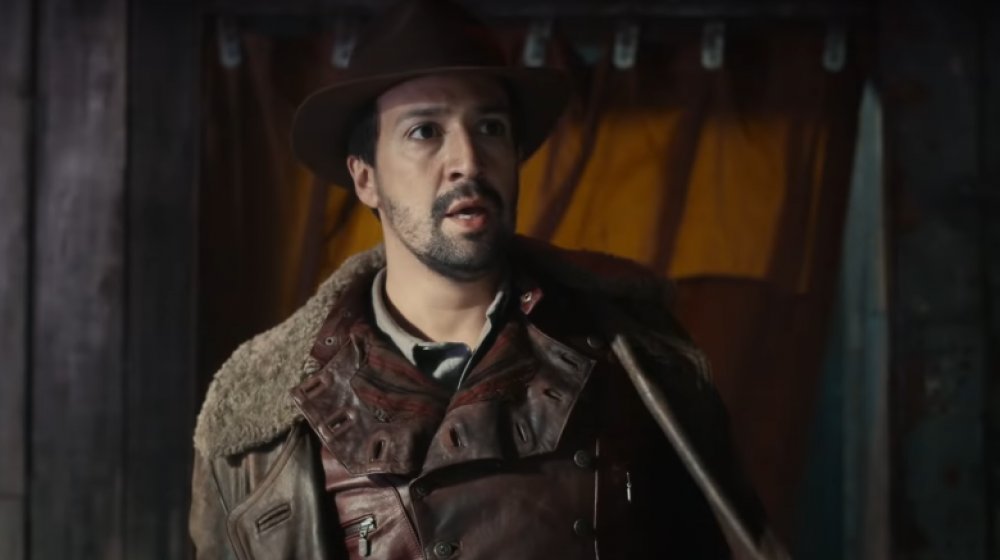 HBO
Adapted from Philip Pullman's popular literary trilogy, the joint HBO-BBC venture His Dark Materials premiered its first season in 2019, and quickly rose to become one of the most popular and talked-about shows of the entire year. Unsurprisingly, a second season was ordered before the show even officially premiered, leaving fans assured that the story of Lyra Belacqua (Dafne Keen), a young girl with a big destiny, would continue on past its first outing.
After a whirlwind debut season based primarily on the first book in Pullman's trilogy, The Golden Compass, it seems that the show will continue following the gripping story, which pits Lyra and her allies against child snatchers, mythical forces, armored bears, witches, and more, creating a fantastical world for audiences across the world. Whether you're a longtime fan of Pullman's beloved series or new to the world he created, you'll definitely want to check out the upcoming second season of His Dark Materials. Here's everything we know about it so far.
What's the premiere date for the second season of His Dark Materials?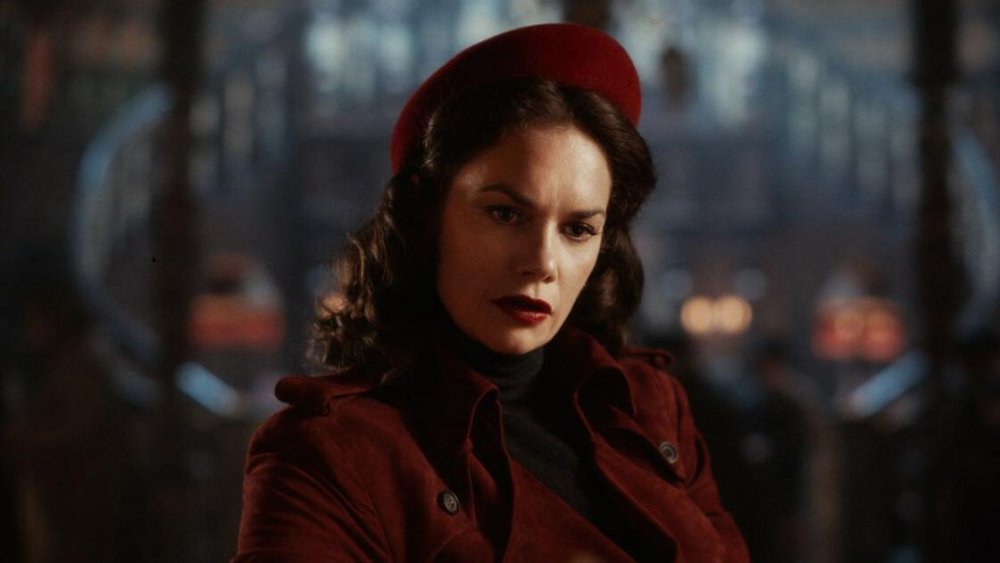 HBO
Ever since the first season of His Dark Materials concluded in December of 2019, fans have been waiting for the story to continue. Unfortunately, with major film and TV production shut down for so much of 2020, they may have to wait a little longer.
There is some good news, though, in that plenty of footage had been shot for the series' take on the second book, The Subtle Knife, before lockdown. So much, in fact, that season 2 could move on into post-production. Sadly, one of the intended eight episodes had to be scrapped, leaving the season with just seven installments. Executive producer Jane Tranter is hopeful that they might be able to revisit that episode, which would have been an isolated story about James McAvoy's Lord Asriel: "Maybe at some point in the future we can revisit it as a standalone, but essentially our adaptation of The Subtle Knife had been complete. So, we were really lucky."
As for just when those seven episodes will premiere, there's no definitive date just yet, but its release is still expected sometime during the fall of 2020.
What will the second season of His Dark Materials be about?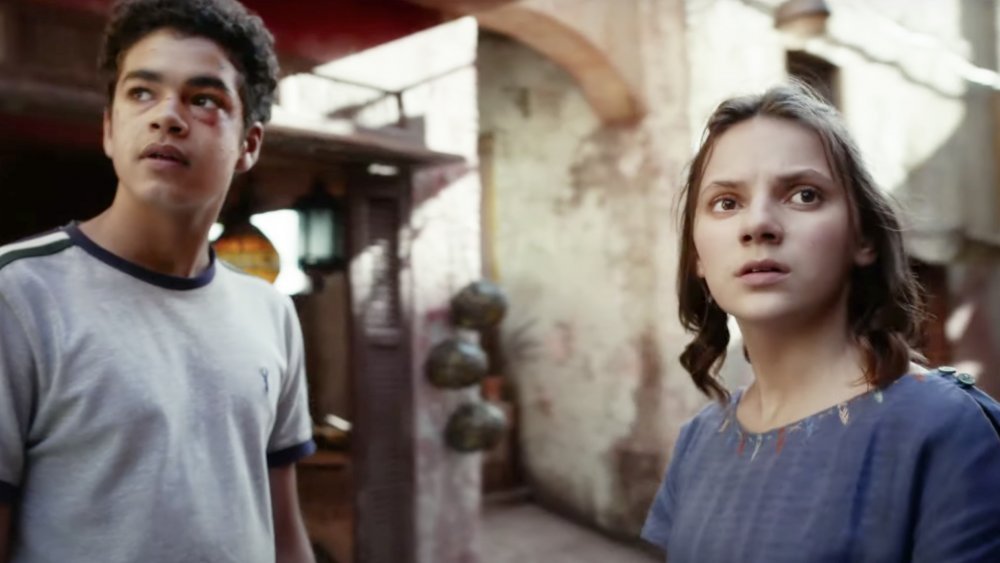 HBO
After The Golden Compass, The Subtle Knife continues the story while adding in an entirely new element. In the original books, readers don't meet Will Parry until The Subtle Knife, but TV viewers have already gotten to know this modern-day boy, played by Amir Wilson, who has a unique ability to cross through different dimensions and become a part of Lyra's magical world. After watching Lyra hunt for Lord Asriel, evade child snatcher Mrs. Coulter (Ruth Wilson), and team up with aeronaut Lee Scoresby (Lin-Manuel Miranda), her eventual connection with Will is sure to be a huge development for the young girl.
Considering that the second season will follow the events of The Subtle Knife, viewers can expect a deeper dive into Will's journey and the way that it intersects with Lyra, as well as more information on Will's missing father, John Parry, who plays a role in both dimensions. Widening the story in this way and allowing Will, who lives in a reality that looks much more like our own than Lyra's does, will only make His Dark Materials' world richer and even more fascinating, giving fans a big reason to get excited for season 2.
Who will be in the cast of His Dark Materials season 2?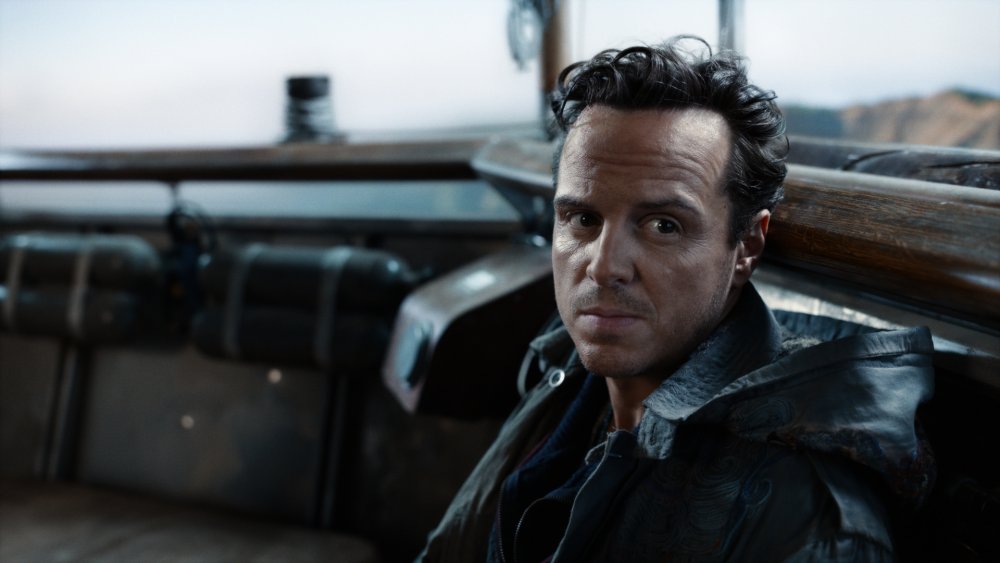 HBO
Pretty much all the big stars from the first season — including Keen, Wilson, McAvoy, Miranda, Scott, Ariyon Vakare (as the evil Lord Boreal), Anne-Marie Duff (as the Gyptian mother figure Ma Costa), and Joe Tandberg (who voices the armored bear Iorek Byrnison), among others — are expected to return. In addition, one big surprise has officially been added to the cast.
In Lyra's world, each human being has a daemon, a manifestation of that human's soul that takes the form of an animal. Children's daemons are capable of shifting into different animals, while adults' daemons are fixed. Daemons can also speak, meaning that big-name actors can lend their voices to the CGI daemons beside the characters, giving His Dark Materials the opportunity to cleverly reunite co-stars who have worked together before. As such, Andrew Scott's daemon will be voiced by his Fleabag co-star Phoebe Waller-Bridge in the second season, providing a perfect reunion after the critically beloved Emmy darling came to an end in 2019.
Is there a trailer for the second season of His Dark Materials?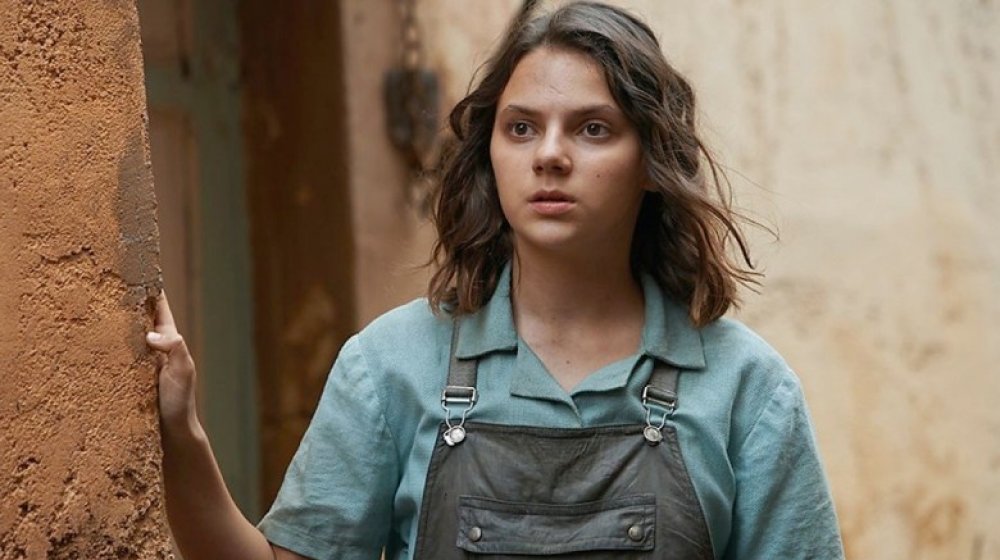 HBO
In July of 2020, San Diego Comic-Con took a year off from its packed crowds in California and created ComicCon@Home, providing a safer way for fans to learn more about upcoming film and television projects from the safety of their own homes. During the His Dark Materials panel, the crew premiered a first look at the second season with a short teaser to get fans excited about the story's ambitious next steps.
In the teaser, Lyra and Will team up in the mystical floating city of Cittàgaze for the next part of their adventure, while John Parry and Lee Scoresby scan the skies, presumably to find Will and Lyra. Meanwhile, the evil Magisterium, as well as Mrs. Coulter, search for the pair, while Will must learn to use a knife that can cut through worlds and dimensions and allow him to explore the secrets of the entire universe. Between Will's knife and Lyra's alethiometer — a device only she can use that provides invaluable information and tells the truth — the pair may well be unstoppable.
If you need to catch up before the second season premieres, the entire first season of His Dark Materials is streaming on HBO Max now.