Why Eliza From Into The Dark: The Current Occupant Looks So Familiar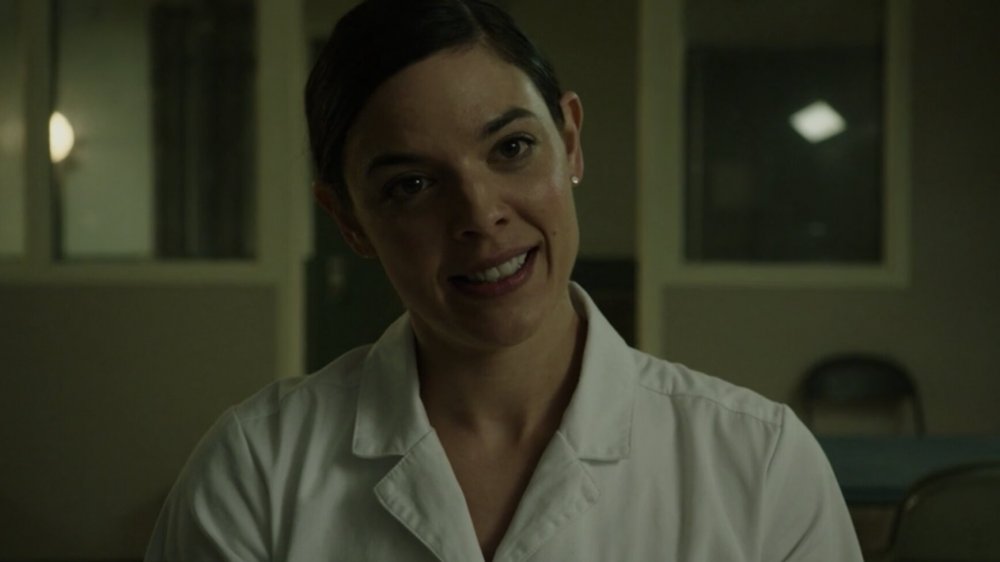 Into the Dark: The Current Occupant, the latest installment in the second season of the Hulu and Blumhouse collaboration, is a timely take on a world increasingly filled with civil unrest, conspiracy theories, and unstable leaders that have us all feeling like we're dangerously on edge.  
The satirical thriller follows a man named Henry Cameron, played by Barry Watson, who finds himself a patient in an underground mental health institution. He can't quite figure out where or who he is until a brief encounter with another patient convinces him he's the President of the United States and has survived an assassination attempt. Escaping death has its downsides, however, as Barry believes he's being held captive in a bunker under the White House and undergoing psychiatric treatment at the behest of his power-hungry Vice President. Among the myriad of patients he encounters is a shady man in black (Ezra Buzzington) seen in the bunker, and who Barry suspects is his VP. 
During his stay, Henry also encounters a slew of nefarious staff, but among them is at least one friendly face in the form of Nurse Eliza, whose kindness and gentleness sees her supporting Henry in his darkest hour, and who rests at the center of the show's twist ending. Eliza is played by Kate Cobb, a face you may have seen before catching the Independence Day-themed horror flick. That's because she's frequently popping up in supporting or guest roles across popular network TV series. 
Here's why Eliza from Into the Dark: The Current Occupant looks so familiar.
A series of obscure roles landed Kate Cobb early-career guest spots on Shameless and Scandal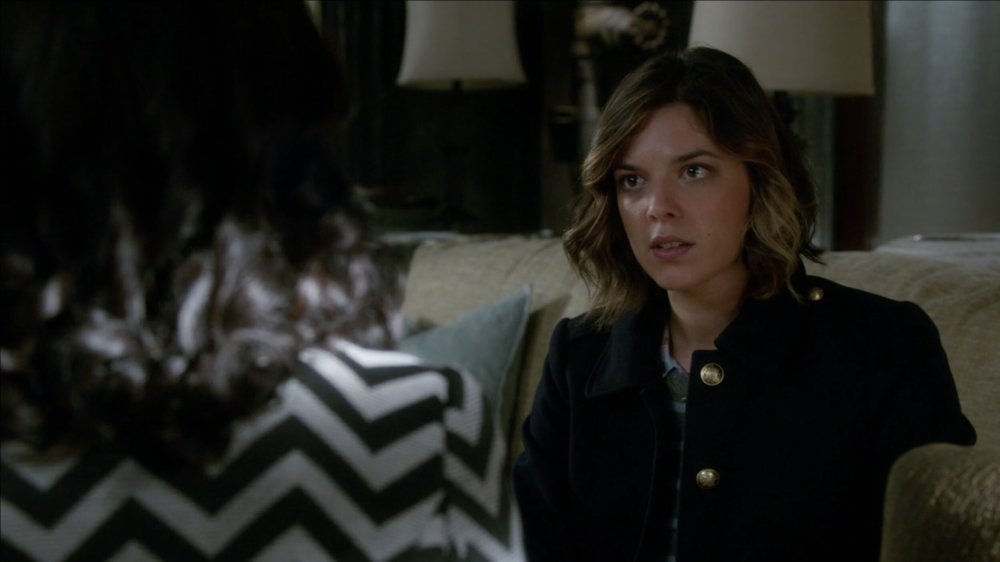 While some of her earliest credits stretch back to 2008, Cobb got her screen start in earnest in short films like 2011's The Ghost, which saw her portray a young, sheltered teen whose life in a quiet suburb is upended after she falls for the leader of a mysterious gang. Only a couple years later, she would star in her first big-screen project, the faith-based drama This Is Our Time, opposite Academy Award nominee Eric Roberts. Around this time, she also launched her production studio, Bigcob Productions,and even had videos featured on the comedy video web site Funny Or Die.
Cobb's smaller acting projects eventually landed her a three-episode run on Showtime's critically acclaimed and award-winning series Shameless. She played the role of Jane Pratt, the sister to Fiona's (Emmy Rossum) corporate-world boss  — and eventual boyfriend — at World Wide Cup. Distrustful of Fiona and protective of her own family, Cobb — in arguably Jane's most memorable scene — tells a pale-faced Rossum that, "You think you're a good person, but you're not," and declares she should destroy her own family, "and leave mine alone."
It was the kind of big-screen energy that earned Cobb a role on one of TV's biggest shows, Shonda Rhimes' Scandal, just two years later. In the single episode appearance during the show's fifth season, the actress plays Hannah Taylor, a new client of Olivia Pope's, and a sexual assault victim. The rapist is Frank Holland, a famous writer and Taylor's professor, who claimed she came to his home after he found out she had plagiarized. While the plagiarism charge is true, Taylor's accusation helps other victims of Holland come forward, and eventually, led by Taylor and Pope, they all expose him at a public reading. 
Kate Cobb has appeared in network dramas including NCIS, Grey's Anatomy and Amazon's Parked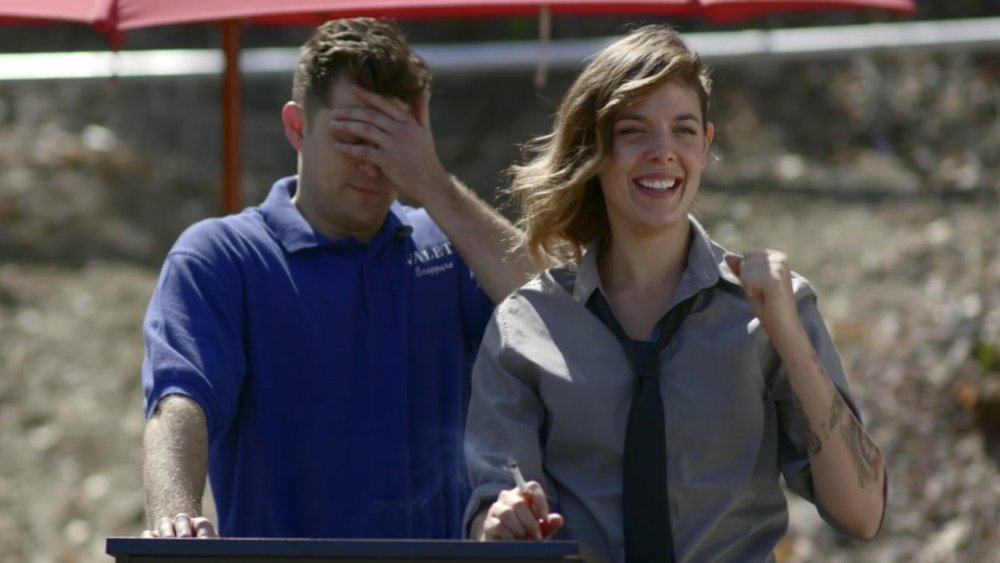 Amazon
Those two TV appearances laid the groundwork for a career of guest-starring roles on major broadcast network shows. Cobb has mostly stuck to medical and crime dramas, including Castle and NCIS. On the Nathan Fillion-led show, Cobb appeared in a single season 8 episode about a sanitation worker who was miraculously immune to poison. Meanwhile, her NCIS appearance was during a season 14 episode about the murder of a Marine linked to an old dirt bike gang Wilmer Valderrama's character had joined while undercover. 
Following her part on NCIS, Cobb stuck with CBS and had a guest appearance on LA medical drama Code Black before nabbing another role in a different, but equally popular, Shonda Rhimes series, Grey's Anatomy. Her latest role put her amid chaos inside New Amsterdam hospital. She starred as Jenny, one half of a couple being counseled by the head of psychology, Iggy Frome (Tyler Labine). After nine years with her partner, she feels like she can no longer make it work after discovering that she and her partner have the same sperm donor, a fact that makes them unknowing siblings. 
Between all of this, though, Cobb was able to produce and co-star alongside her husband Kevin Bigley of Parked, a single-season workplace comedy from Amazon about the lives of LA parking valets. Her next appearance will be in a leading role in Isaiah Smallman's feature directing debut Rollers, a dramatic comedy about the goings-on at a concert venue. 
Though many of Cobb's roles have been smaller guests spots, she's worked her way into more prominent shows, and with roles like The Current Occupant and Rollers, may have a Hollywood breakout moment on the horizon.