The New Mutants Sequels You'll Never Get To See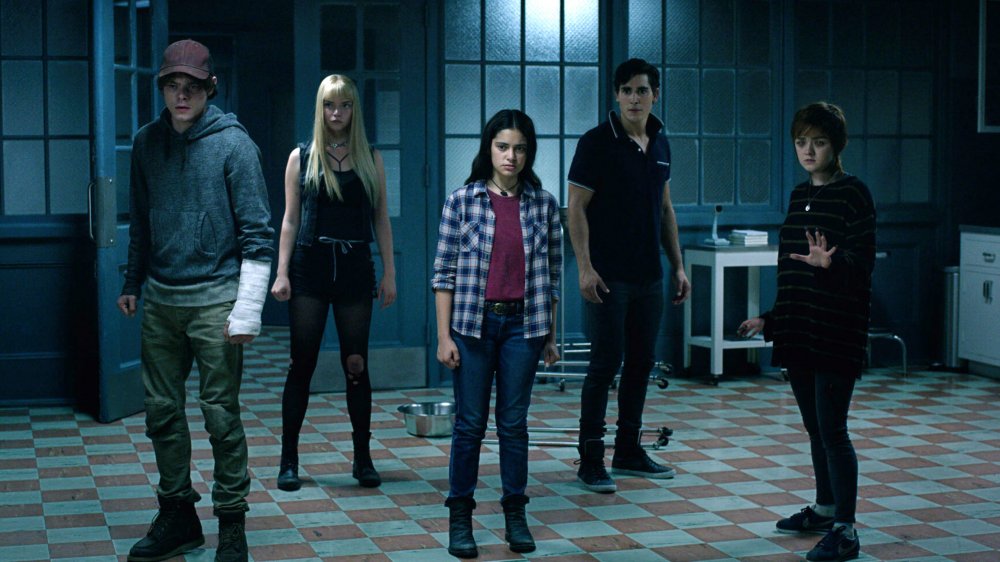 20th Century Studios
Fans have waited years to see The New Mutants, and if its August 28, 2020 release date withstands another delay in theater re-openings, the wait will soon be over. 
When it comes to future New Mutant installments, however, fans may be waiting forever. In an interview with Slashfilm, The New Mutants director and co-writer Josh Boone explained that despite studios' penchant for turning single concepts into franchises, there had been no official talks about making more Mutants movies. That's a shame since Boone actually had envisioned The New Mutants being the first entry in a complete trilogy.
During several interviews timed to the New Mutants San Diego Comic-Con@Home panel, which took place on Thursday, July 23, Boone shared what the sequels might have featured — including a few original team members and a Marvel crossover event.
Warlock would make his big-screen debut in a New Mutants sequel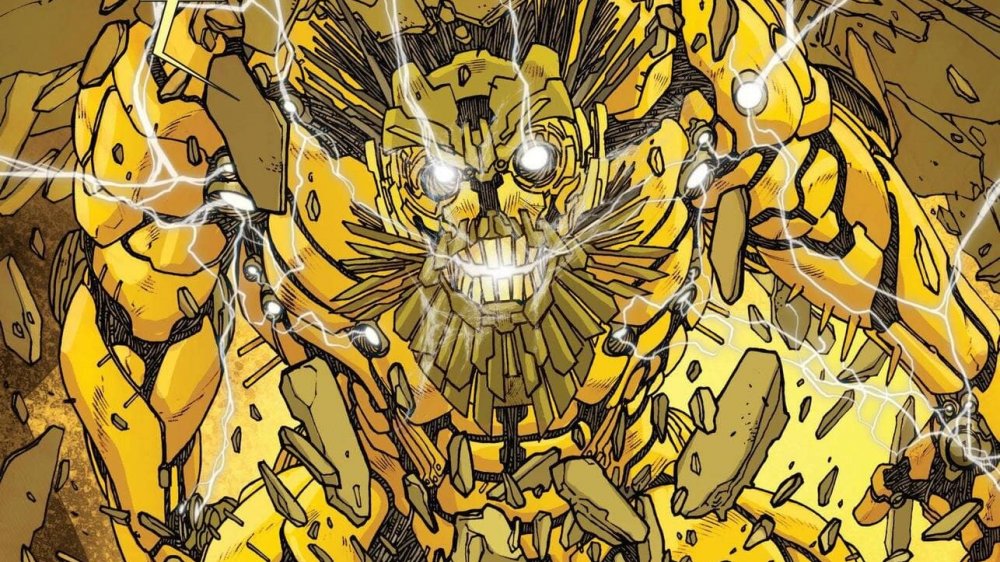 Marvel Comics
The New Mutants' Comic-Con@Home presentation wasn't anything out of the ordinary. A Q&A, moderated by Ira Madison III, comprised most of the fun, and then the first few minutes of the movie were revealed at the very end. In an interview with IGN that was published after the SDCC panel, however, Boone revealed something pretty big: There was a character cut from The New Mutants due to financing issues. If given a chance to do a sequel movie, Boone would have made that lost character the central focus of the follow-up.
"Earlier drafts of this had Warlock in it and he was just far too expensive for us to explore in the first movie," said Boone. "He doubled our budget in a lot of ways with what we wanted to do with him so we really stripped him back. Warlock was always the idea for the second one."
First introduced to the New Mutants comics universe in 1984, Warlock is among a race of mechanical alien organisms that resemble machinery and circuitry. To survive, they infect living creatures with a "techno-organic" virus, which transforms organic material into its techno-organic counterpart and eventually drains their life energy. 
Unlike fellow members of the Technarchy, Warlock exhibits compassion — a result of him being a mutant — and thus is unwilling to take part in a cultural right of passage: battling his father to the death. He flees his home planet Kvch to avoid being killed, but his father chases him down to Earth. There, Warlock crash-lands right into the lap of Professor Xavier. After an early rough patch, Warlock eventually joins the New Mutants, and together, they take on his father, Magus.
Speaking with Slashfilm, Boone further explained, "Basically, cutting him out of the narrative allowed us to make the film."
Karma, the first New Mutant, would have also debuted in a sequel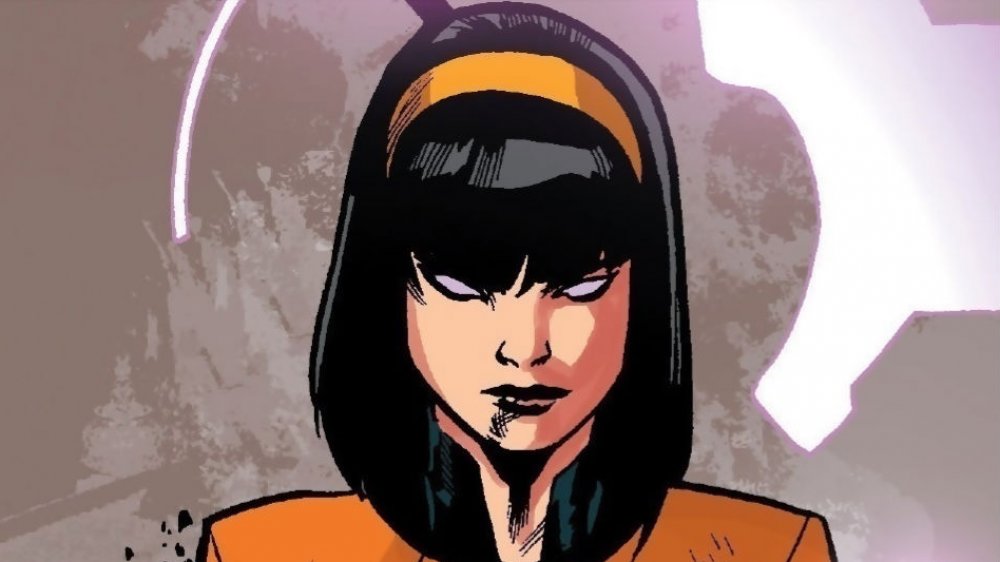 Marvel Comics
Boone also revealed another character that would have been incorporated into future New Mutants film installments: Karma, created by New Mutants writer Chris Claremont and artist Bill Sienkiewicz. 
Also known as Xi'an Coy Manh, Karma was the first-ever New Mutants recruit and the team's first leader. Born in Vietnam, Karma and most of her immediate family flee to America amid a war. The journey turns tragic and traumatic when pirates kill Karma's father and then sexually assault both her and her mother before her mother dies, too. 
When Karma arrives in New York, she becomes entangled with a host of characters — including the uncle of Dagger (from Cloak and Dagger), Spider-Man, and the Fantastic Four — after using her mind-possession powers. Using her ability to command information from someone, alter their perceptions, and operate their bodies, Karma eventually faces off against her brother, whose powers are similar to her own but used nefariously on behalf of their crime lord uncle. When Karma beats her brother in battle, she absorbs his powers; it's at this point that she takes on the moniker of "Karma."
After arriving at the Xavier Institute, Karma heads up the New Mutants and eventually becomes a teacher. Considering Karma's role as the original New Mutant, some had wondered why she wasn't included in the big screen line-up. Boone told Slashfilm that the current team-up was always the original plan, but that the later inclusion of Karma was part of an effort by both him and co-screenwriter Knate Lee to "really use a lot of stuff from Chris and Bill's run on New Mutants" in the potential sequels. 
Unfortunately, Boone seemingly didn't explain why Karma wouldn't appear until the second intended New Mutants movie. He did, however, reveal some more details about the planned sequel during a conversation with Collider. Boone shared, "We did always have a plan to do a second movie set in Brazil, but it'd be Warlock and Karma [being] introduced."
The plot of the third film would have centered around the 1989 Inferno crossover event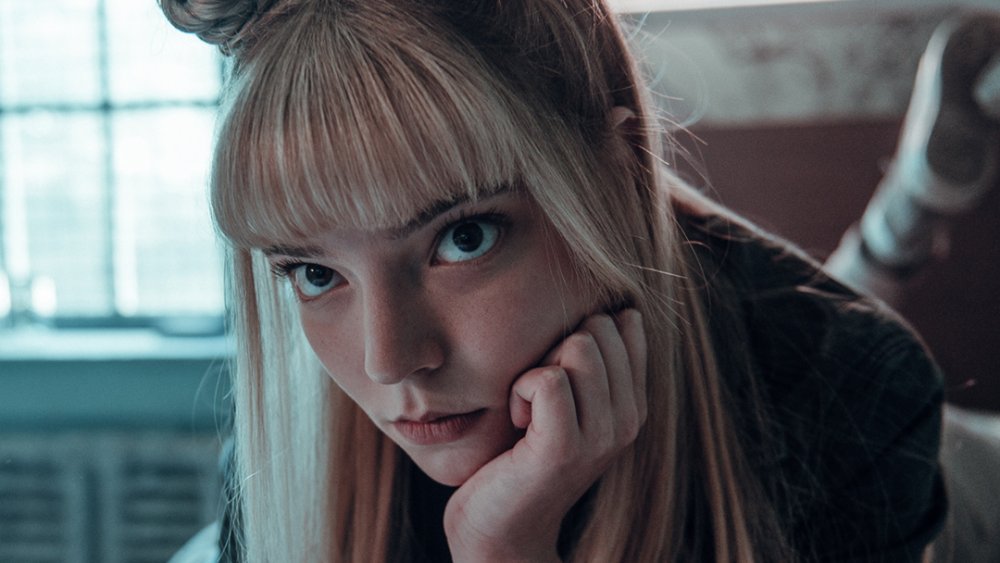 20th Century Studios
Boone's confirmation that Claremont and Sienkiewicz's New Mutants run would have influenced subsequent films — just as it influenced the first — doesn't only apply to characters. During his interview with IGN, Boone shared that his biggest unrealized plan for a possible franchise would have centered a notable crossover: Inferno.
"We sort of wanted to use Inferno because it was so horror-related and was like a big crossover series when I was young [that] I really liked in X-Men," Boone said. 
Launched in the late '80s, the event primarily focused on Marvel's mutant titles, including The New Mutants. The story involves quite a few characters leveling up to their darkest versions, and features appearances by the Avengers, Fantastic Four, Daredevil, Spider-Man, and more amid a demonic invasion of New York City launched with the help of Magik's power. (In The New Mutants, Anya Taylor-Joy plays Magik.)
Speaking to Slashfilm, Boone expounded on how his vision for the New Mutants trilogy would have set all three installments firmly in the horror genre. "They were all supposed to be kind of separate horror genre films," he began. "The first one's like a rubber reality horror movie, the second one was supposed to be an alien invasion movie with Warlock, and then the third one was going to take all these elements from the X-Men crossover from the late '80s and early '90s called Inferno to be a kind of supernatural, apocalyptic horror movie."
While his trilogy plans are exciting enough, The New Mutants director told IGN that right now, he just wants people to see the one movie he has done: "I'd just be thankful to get this one out so everybody can see it."
The New Mutants is set for release on August 28, 2020.