The New Mutants' Opening Scene Has Been Revealed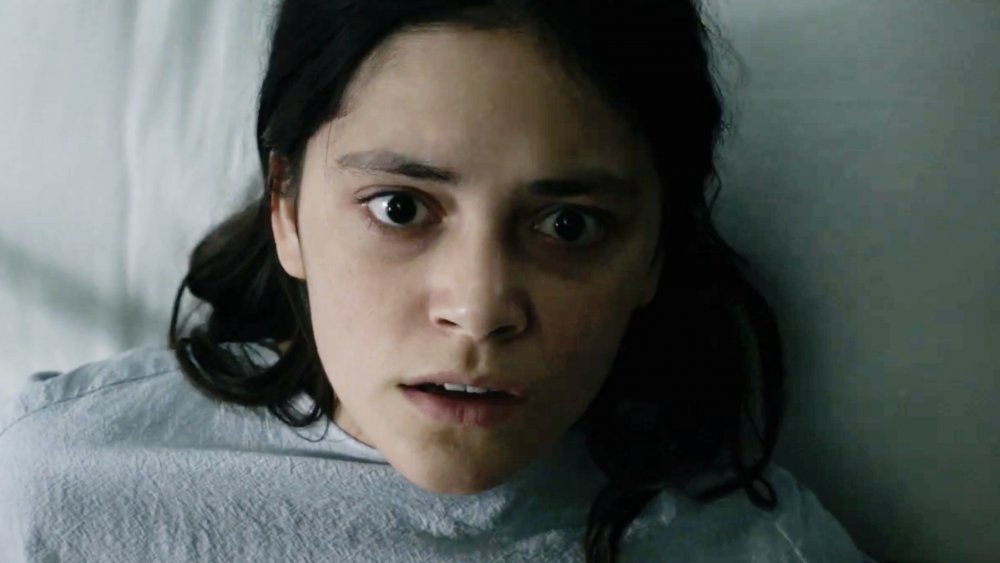 20th Century Studios
Well, this was unexpected. 
In a move likely very few people saw coming, 20th Century Studios made the bold decision to drop the opening scene of The New Mutants during the upcoming film's San Diego Comic-Con@Home panel, held on Thursday, July 23, 2020. Following a standard Q&A session moderated by Ira Madison III, prolific television writer and podcaster, the New Mutants panel wrapped up with the surprise reveal. 
Even the first few seconds of the opening scene of The New Mutants are noteworthy. First off, where the iconic 20th Century Fox logo would usually be now stands a golden 20th Century Studios logo — reflecting the new name of the studio following Disney's 2019 acquisition of the majority of 20th Century Fox's assets. Secondly, there's a flash of red and the sound of comic book pages flipping as a title card reading "In Association with Marvel" appears on screen. Of course, the New Mutants team, like the rest of the X-Men, have always been Marvel Comics characters. But something about seeing the words "In Association with Marvel" appearing ahead of the first frame of The New Mutants, the last Fox-backed film before the X-Men franchise gets rebooted under Marvel Studios, feels significant. 
Then, we hear something before we see anything. In a voiceover, a young woman states, "There's an old Native American proverb that says, 'Inside every person, there are two bears, forever locked in combat for your soul. One bear is all things good: compassion, love, trust. The other is all things evil: fear, shame, self-destruction." Those final four words are spoken as the title for The New Mutants appears in scratchy yellow text.
The New Mutants' opening scene is intense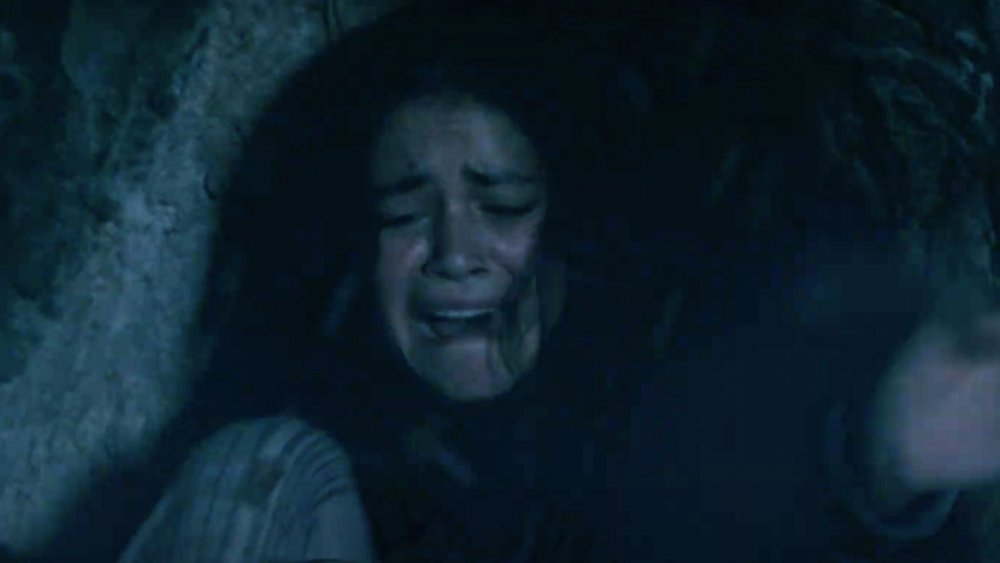 20th Century Studios
From there, the action begins. Two characters, a father and a daughter, are escaping from their house in the middle of the night. It's complete and utter chaos outside: snow is falling, buildings are on fire, people are screaming, and it's obvious a powerful force beyond their control is what's causing all this destruction. The father and daughter finally make it to a clearing in the woods, where the man tells his child that she must wait there without him. We learn that this girl is Dani — Danielle Moonstar, aka Mirage, played in The New Mutants by Blu Hunt. Danielle is a Native American mutant who possesses the ability to conjure illusions based on other people's fears and desires. She is the one who shared the proverb in the voiceover just a few moments ago. But is she also the person responsible for what's happening around her? It sure seems like it thus far.
After seeing her father's body hurled to the forest floor by an enormous creature, Dani runs away but trips and falls backwards, hitting her head. When she wakes up, she finds herself shackled to a bed at a secret facility — where Dani and four other mutants are being held against their will. The common thread that links them together? They've all killed people ... meaning Dani was responsible for the chaos as well as responsible for her father's death.
The clip ends with some trailer-type footage that details the central plot of The New Mutants: Dani, Rahne Sinclair (Maisie Williams), Illyana Rasputin (Anya Taylor-Joy), Sam Guthrie (Charlie Heaton), and Roberto da Costa (Henry Zaga) are all trapped in the facility, which forces them to live out their greatest fears. Escaping won't be easy, but something tells us the facility staff — namely Cecilia Reyes (Alice Braga) — have their work cut out for them in keeping the mutants controlled.
Will The New Mutants make it to theaters?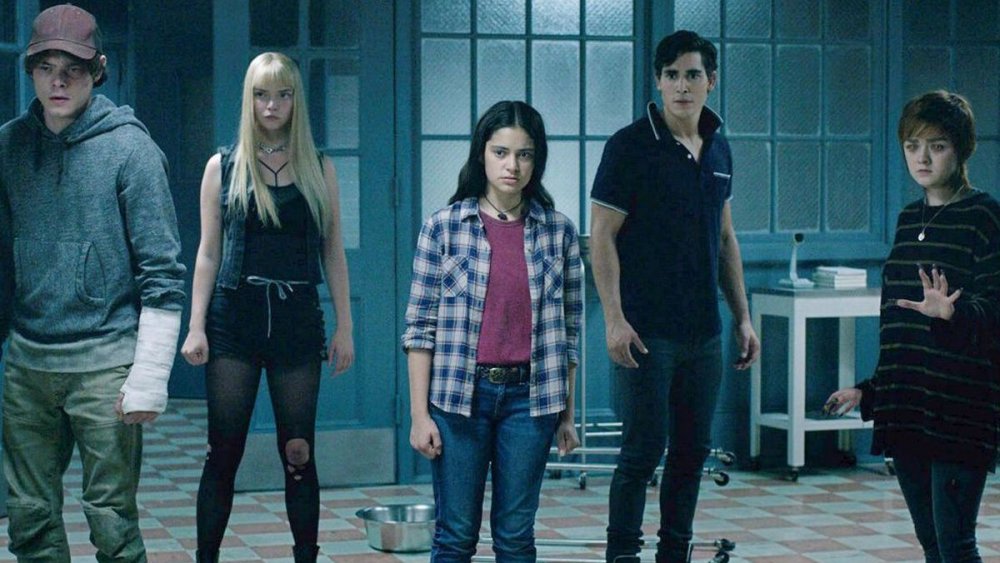 20th Century Studios
Given how thrilling the first scene from The New Mutants is, many are likely more eager now than ever before at the prospect of finally getting to see the film. As you'll remember, the Josh Boone-directed flick was initially meant to debut in theaters on April 13, 2018, but was then delayed nearly a full year to February 22, 2019. It was then pushed back several more months to August 2, 2019. After Disney absorbed Fox, The New Mutants was shuffled again, this time to an April 3, 2020 launch date. Finally, due to the ongoing coronavirus crisis, Disney made the choice earlier this year to delay The New Mutants to August 28, 2020. 
Four separate delays is pretty bad luck for a film whose first trailer came out almost three years ago. But luckily for the film's team and for fans around the world, it appears by all accounts that The New Mutants is still planning on making it to cinemas in August. There's no telling whether that will change — countless people have speculated that the movie may debut via video on demand in tandem with a limited theatrical release instead — but for now, things are looking up for the dark-and-gloomy New Mutants.