The Real Reason Pollyanna McIntosh Left The Walking Dead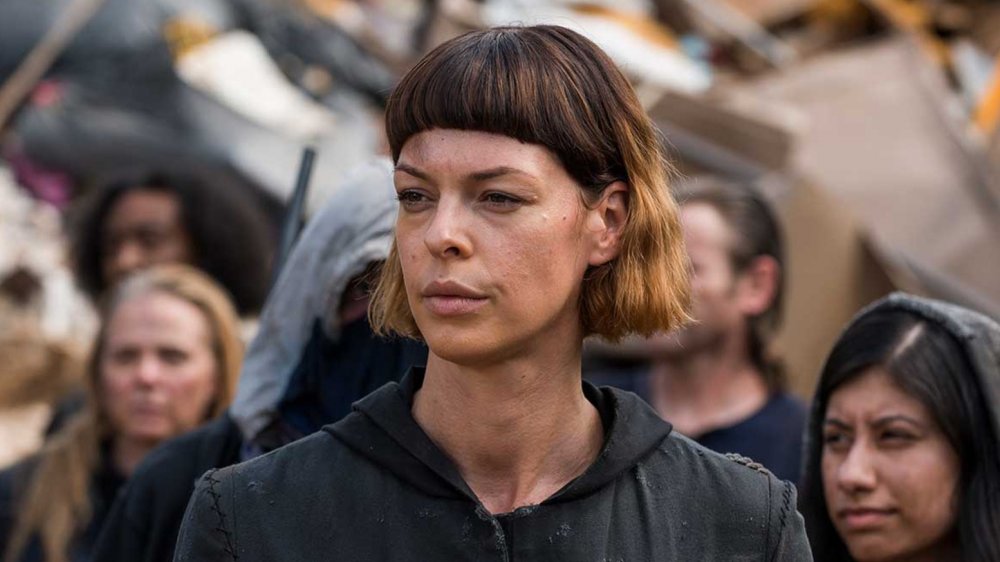 AMC
Halloween 2010 marked the beginning of AMC's The Walking Dead, a series that exploded into one of the most successful shows in history. Its now decade-long run has garnered a devout fanbase who feel very strongly about the happenings of the series, as well as the characters involved. When someone is killed or written out, there is typically plenty of buzz over it, for better or worse. The disappearance of Jadis (Pollyanna McIntosh) was no exception, fueling discussions on the direction of her story.
The Jadis character was introduced as something of a villain during The Walking Dead's seventh season. She and her survivor faction, the Scavengers, captured Rick Grimes (Andrew Lincoln) during his feud with the sadistic Negan (Jeffrey Dean Morgan). Her hygiene and sense of fashion were questionable at best, and her grammar was a jumbled mess. Nevertheless, by season 9 she became a full-fledged hero and ally of Grimes and took back her previous name, Anne.
Her last act in the series was incredibly noble and redeemed her completely as a character. After Rick receives a series of mortal wounds, Jadis discovers him clinging to life by a riverbank. With her help, a mysterious passing helicopter finds them both and lands to provide refuge and medical attention for Rick. The two fly off and have yet to return, despite being two main characters. As it turns out, the reason for McIntosh's departure isn't much different than Lincoln's.
Jadis' The Walking Dead story isn't over yet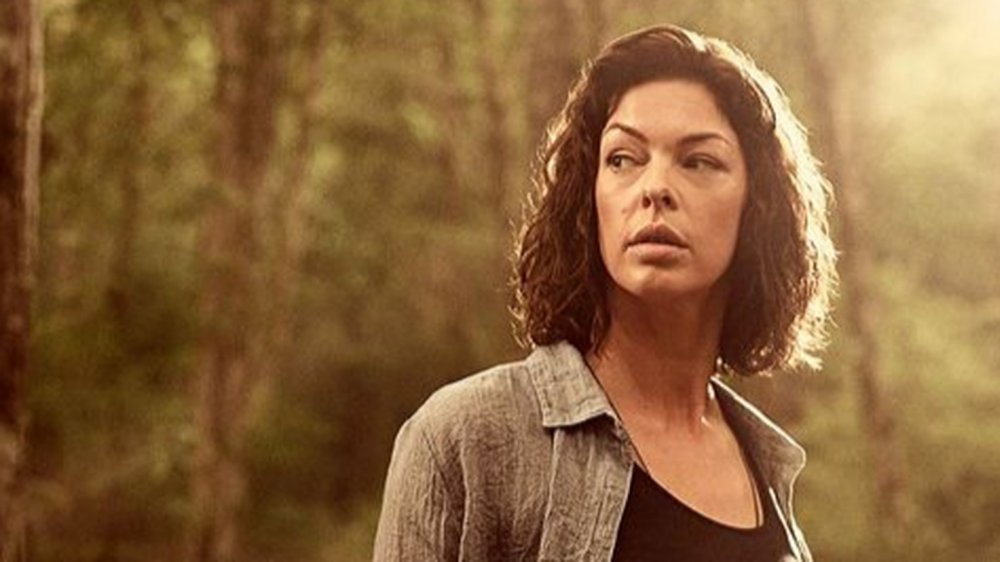 AMC
Unlike the vast majority of The Walking Dead cast, Jadis' arc didn't conclude in bloodshed or reanimation. She got off easy, and the minds behind the program wrote her out of the story, leaving her future open-ended. It's currently unknown whether or not she'll be back in the coming seasons, but her tenure in the Walking Dead universe is far from over. As soon as the coast is clear (whenever film and television production can resume), her adventures with Rick will continue on the big screen.
In 2018, the news broke that a trilogy of Walking Dead movies was on the way from the same creative team that put together the critically-acclaimed television series. The plot is said to revolve around Rick Grimes and his adventures beyond his life-saving helicopter ride. As reported by Cinemablend, Pollyanna McIntosh will be involved at some capacity, explaining that "We're going to see where Rick is, so she would be there." Considering she'll likely be the only other character in the films that really knows who Rick is, her inclusion can act as an anchor to the AMC show.
Pollyanna McIntosh is keeping busy away from The Walking Dead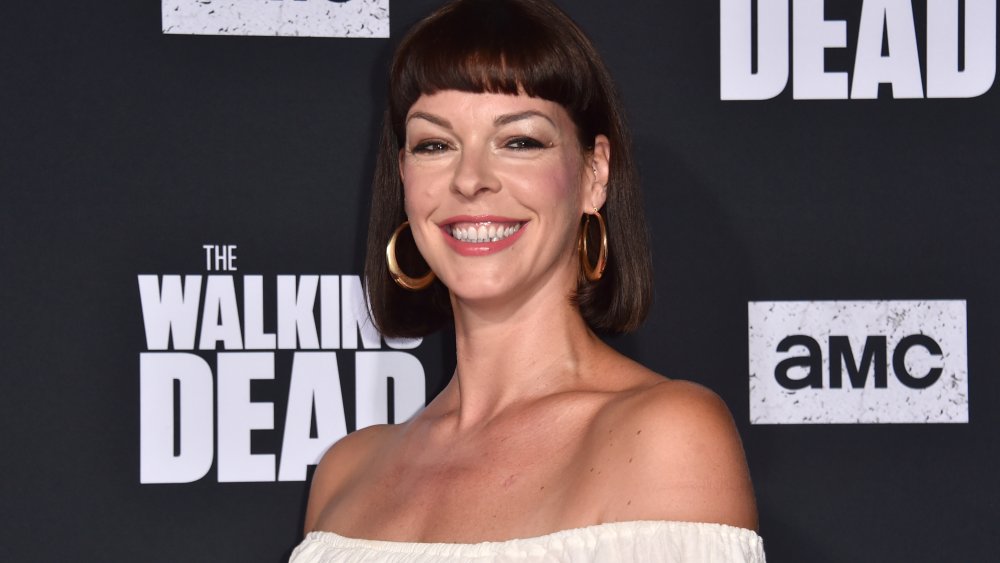 Alberto E. Rodriguez/Getty Images
With Jadis M.I.A. since season 9, McIntosh hasn't had anything to do on the Walking Dead front. She's used that free time to her advantage, working on a handful of other projects. As far as her acting work goes, she's maintained a strong presence in the cinema world, lending her voice to 2019's Christmas horror anthology Deathcember and playing the featured role of Trigga in 2020's Revenge Ride. Regarding television, she took part in AMC's comedic drama Lodge 49, which wrapped up its second and final season in October 2019.
With the world in a state of limbo, it will be a while before McIntosh will get to play Jadis again, so it's particularly good that she's been trying out new projects in the meantime. While she certainly has a bright future in front of the camera, she recently began to expand her horizons in the film industry. She made her directorial debut in 2019, helming Darlin', a sequel to Lucky McKee's 2011 horror flick The Woman.