Where You've Seen Ip Man 4's Bruce Lee Before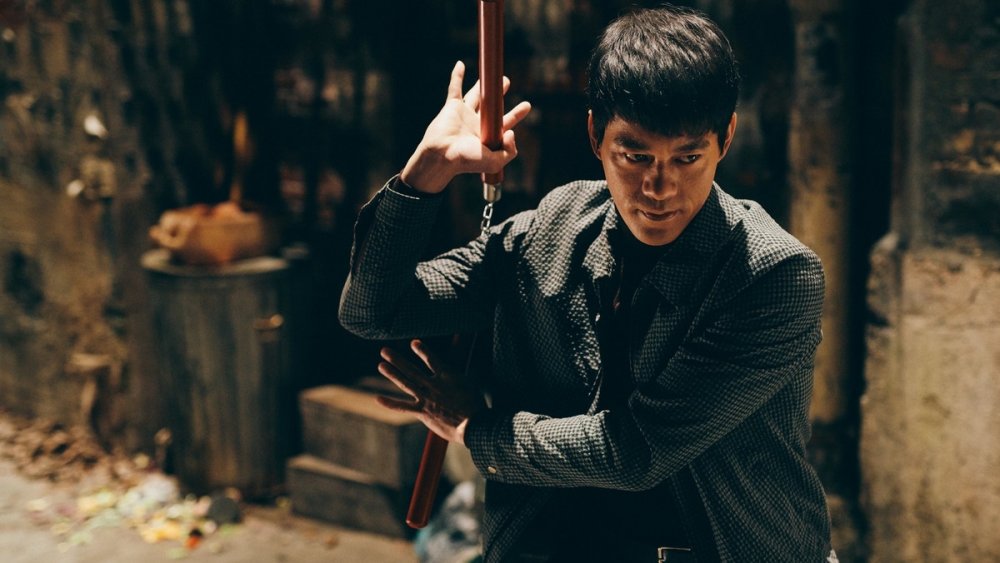 Mandarin Motion Pictures/Well Go USA
Who doesn't need a stylish new kung fu movie to brighten their summer streaming list?
Ip Man 4: The Finale is the latest under-appreciated feature film that has Netflix fans buzzing. While not exactly a new film — the four-quel's theatrical run began in 2019 with a ritzy premiere in Beijing — most U.S. moviegoers skipped the limited domestic release back in February of this year. The film's streaming debut presents a second chance for American kung fu fans who took a pass on the theatrical release.
What began as a frenetic, quasi-historical martial arts tale about Master Ip and his struggles during the Sino-Japanese War, has evolved over three subsequent films to cover the entire scope of Ip's exceptional life. Ip Man 4, billed as the final Ip Man project, picks up with Master Ip's dire throat cancer diagnosis and follows him across the Pacific to the Bay Area in California where his former student, Bruce Lee, is making waves in the martial arts community by offering his teaching to non-Chinese students.
As the fourth film in a popular franchise out of Hong Kong, many of Ip Man 4's actors are reprising roles that they've held before. The film's star, Donnie Yen, has been playing the titular martial arts master since the first film dropped in 2008. In addition to his (supposedly) final performance as Master Ip, the film also features another familiar face returning in the role of Ip's star student, Bruce Lee. Just as in Ip Man 3, the iconic Enter the Dragon actor is played by darling of the Hong Kong film scene Danny Kwok-Kwan Chan, and here's why he seems so recognizable.
Danny Kwok-Kwan Chan has a proven track record playing Bruce Lee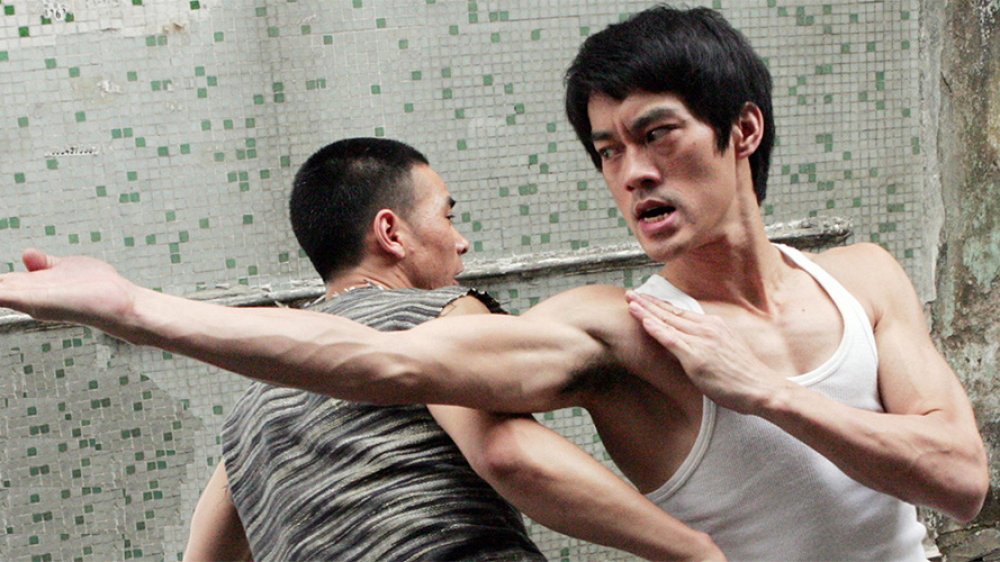 China Central TV
This isn't Chan's first run playing Bruce Lee, and neither was his franchise debut in Ip Man 3. Chan has built a bit of a cottage career playing the much-mythologized martial arts master and Hollywood performer. The actor got his first chance to put his hair up in Lee's signature coif in the 2008 TV series The Legend of Bruce Lee. Billed as "The epic true story of a martial arts legend," The Legend of Bruce Lee ran for 50 episodes, and definitely got Chan noticed.
The series was produced by China Central Television, and ran on CCTV-1. Chan was apparently cast after performing a dead-to-rights Bruce Lee impression in his role as the goalkeeper in the comedic film Shaolin Soccer (via South China Morning Post). A brief impression performed for a few laughs is a far cry from inhabiting a character across 50 episodes of dramatic television, but Chan proved he had the chops. The Legend of Bruce Lee only increased Chan's profile as the preeminent Bruce Lee performer in the Hong Kong media scene, a position that shot him to the top of Ip Man director Wilson Yip's casting list when it came time to find his own Lee for Ip Man 3.
Per IMDb, Chan was a huge fan of Bruce Lee growing up, so the opportunity to play his idol in so many projects must continue to be a real honor.
Danny Kwok-Kwan Chan is a veteran of the Hong Kong film scene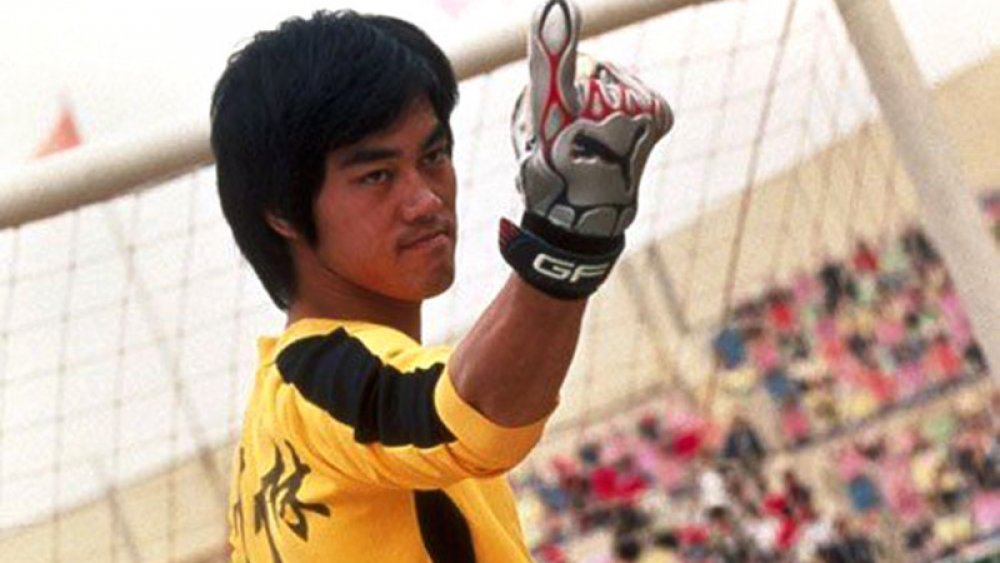 Universe Entertainment/Miramax Films
Despite his undeniably youthful appearance, Danny Chan has actually been in the Hong Kong film industry for decades. For most of his career he has been credited under his given name, Kwok-Kwan Chan. Born in Hong Kong on August 1, 1975, Chan is somehow in his mid-forties, and he's been performing on screen — principally in martial arts movies — since his 1995 debut as Siu Lung in Huai hai zi ju le bu.
Since then, Chan has appeared in over thirty different projects. Some of his most notable non-Bruce Lee performances include his previously mentioned comedic turn as goalkeeper Lightning Hands in Shaolin Soccer, a dynamic supporting performance as Brother Sum in 2004's popular Kung Fu Hustle, and a 2018 turn as Tai Ge in Keep Calm and Be a Superstar.
Chan isn't just a pretty face with serious kung fu skills, either. He actually got his start in showbiz as a musician with the Chinese rock band Poet. No surprise here, but Chan was the band's frontman, singer, and all-star dance choreographer.
Given Ip Man 4's popularity on Netflix, we wouldn't be surprised if we saw more of Chan on this side of the Pacific in the very near future. Until then, you'll just have to settle in with the subtitled versions of his ample back catalog.