The Martial Arts Movie That Has Netflix Fans Buzzing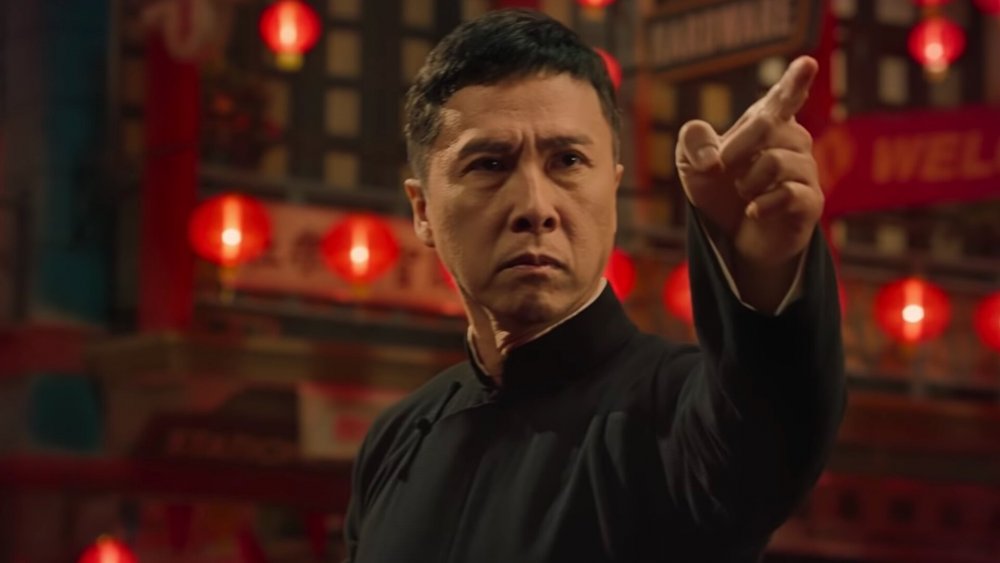 Mandarin Motion Pictures/Well Go USA
Viewers have been clamoring for all the hidden gems that Netflix has unearthed this summer. From sci-fi thrillers to erotic romance films, the streamer has a proven track record of making obscure films relevant for its audience of international subscribers. It was only a matter of time before a stand-out kung fu movie broke through, thus completing the platform's genre Bingo card; that moment came with the release of a 2019 action film that has fans justifiably buzzing.
On July 21, the streamer of note dropped Ip Man 4: The Finale (previously entitled Yip Man 4), and the under-appreciated martial arts flick immediately leapt to the top of the charts. As the fourth movie in a popular franchise out of Hong Kong, it's a bit surprising that western audiences have taken so long to find the film despite the fact that Asian audiences have been wise to the franchise's pleasures for some time; at least they're finding it now.
Per Netflix's official Ip Man 4 description, the film concerns the titular martial arts master (Donnie Yen) who travels to distant San Francisco with his son to help navigate some conflicts that have arisen between the local martial arts teachers and Ip's star student, Bruce Lee (Danny Kwok-Kwan Chan). The fictionalized story featuring historical characters (Ip Man was actually Bruce Lee's Chinese martial arts master) is made up of compelling performances, scenes of high drama, and the most stylish martial arts sequences this side of Ang Lee.
If you were wondering whether or not to take the leap, here's a brief taste of what you're in for.
Yes, there are four Ip Man movies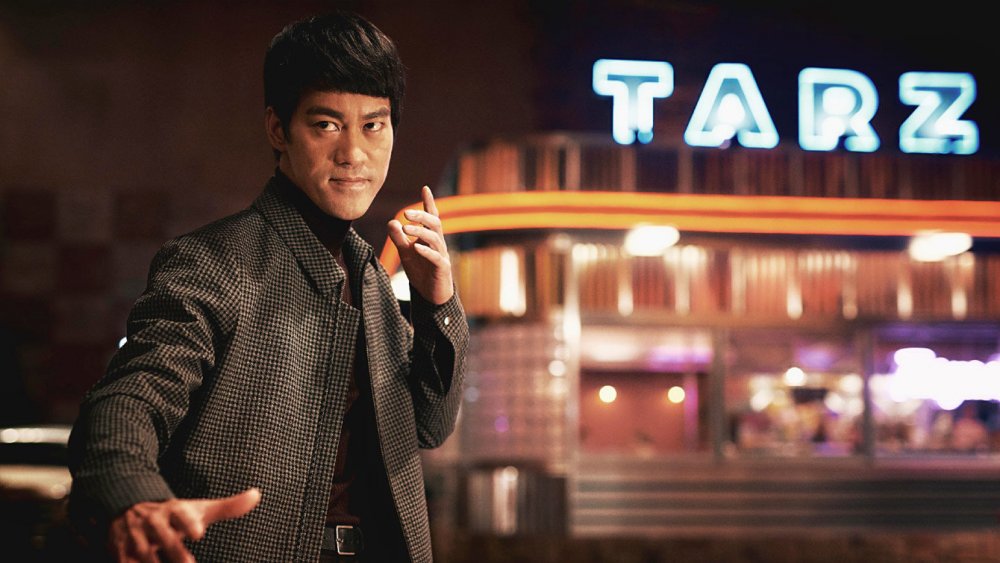 Mandarin Motion Pictures/Well Go USA
The Ip Man franchise of quasi-biographical martial arts movies began back in 2008 with the Beijing debut of Ip Man, a film with a laser focus on the life of Wing Chun kung fu practitioner and master to Bruce Lee, "Ip Man," who lived at the cultural center of the Chinese martial arts scene in Foshan during the Sino-Japanese War. Actor Donnie Yen has played Ip Man in every film of the franchise, which were all directed by Chinese filmmaker Wilson Yip. 
Ip Man 2 (2010) follows Ip as he flees Japanese-occupied Foshan, and resettles with his family in Hong Kong, while Ip Man 3 (2015) introduces Danny Chan's Bruce Lee, who travels to Hong Kong to petition Master Ip for his tutelage. Ip Man 4 has been marketed as the "final" film in the Ip Man series, and it is the first to track its lead character on a journey overseas to California, where his star student now resides. Shortly after the death of his wife, Master Ip receives a dire throat cancer diagnosis, no doubt a result of his life-long smoking habit. Despite his failing health, Ip travels to San Francisco where he discovers that his former student, Lee, has made major waves in the community with a Wing Chun school that he opens to non-Chinese.
We won't spoil too much of the action, but suffice to say, Ip Man 4 offers a fitting valediction for a series 11 years in the making.
Fans and critics adore Ip Man 4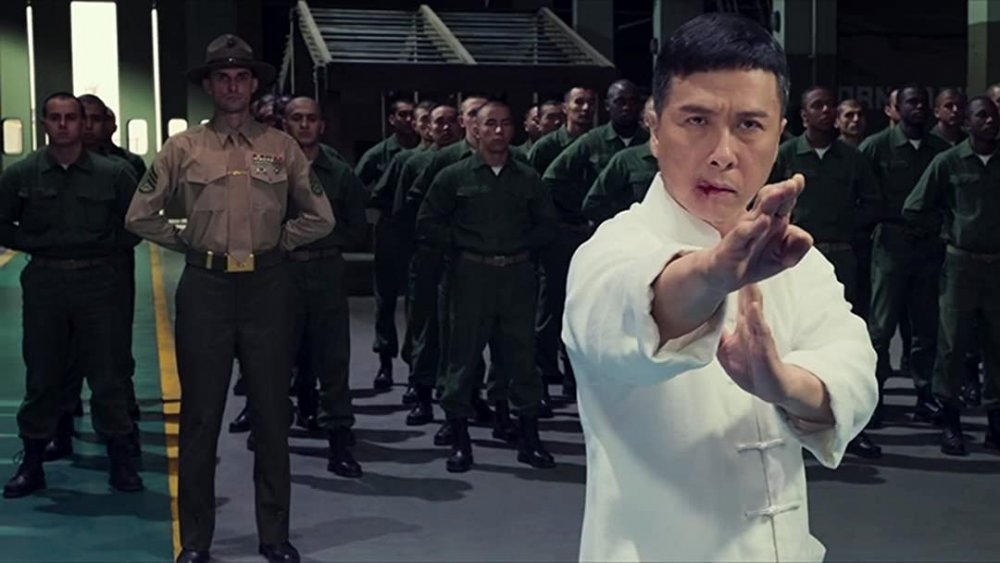 Mandarin Motion Pictures/Well Go USA
Ip Man 4 was a major hit at the box office. Although the film only made $3.9 million in its limited U.S. theatrical run, it grossed over $175 million worldwide against a $52 million budget (via Box Office Mojo). Everyone understands how important Chinese box office receipts are to American studios these days, but apparently that necessity is not reciprocal.
Critics raved about the film when it debuted. Ip Man 4 holds a 90% favorable rating from critics on Rotten Tomatoes, and an even more stellar 95% favorable rating from fans. Good luck finding many American film franchises with the ability to maintain this level of public approval over four films.
At the time of its release, most critics lamented the end of the iconic franchise, with some even hoping that Wilson Yip might work up the will for a fifth outing despite statements from star Donnie Yen to the contrary. "Yen has said there are no more Ip films in his future," Kenneth Turan wrote for the Los Angeles Times, "but no one would be upset if another one happened to come along."
Scout Tafoya of RogerEbert.com perhaps put it best, "Yen's Ip Man will be sorely missed if this is indeed his last match, but at least he walked into the sunset on an exuberant and heartfelt note." 
Ip Man 4 is now streaming free for subscribers on Netflix.