Why Ben From The Umbrella Academy Has Fans Confused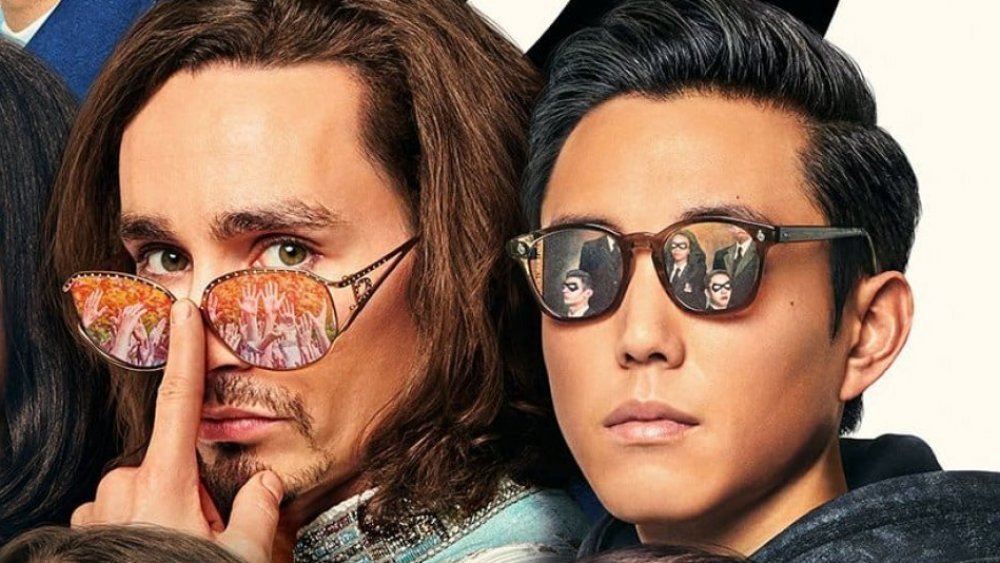 Netflix
The first season of The Umbrella Academy changed the superhero game with its peculiar characters and their complicated interpersonal chemistry. In season 2 of the show, which is just about to hit Netflix, we're going to dive even deeper in the strange lives of our heroes and some interesting new settings and eras thanks to the explosive, time-jumping ending of season 1. 
One particularly interesting character will be Ben Hargreeves (Justin H. Min), Umbrella Academy's Number Six, who wields the grisly power of summoning all sorts of tentacled monstrosities from his body. Ben spent the first season of the show extremely dead on account of having perished at some point before the events witnessed in the show. That wasn't enough to put him out of action, however, thanks to his adopted sibling, Klaus (Robert Sheehan). Klaus has the ability to interact with the dead, and as a result, Ben was his near-constant companion. In the season 1 finale, he even managed to save the team by manifesting through Klaus and unleashing his powers to defeat the villainous Commission's men.
If the season 2 trailer is any indication, The Umbrella Academy season 2 will feature Ben more prominently and give him plenty more agency. Fans have noticed something about the character, however, that doesn't seem to match up, and they're not talking about his not-alive status — or even his ability to summon torso tentacles. Here's why Ben from The Umbrella Academy has fans confused.
The strange age of Ben from The Umbrella Academy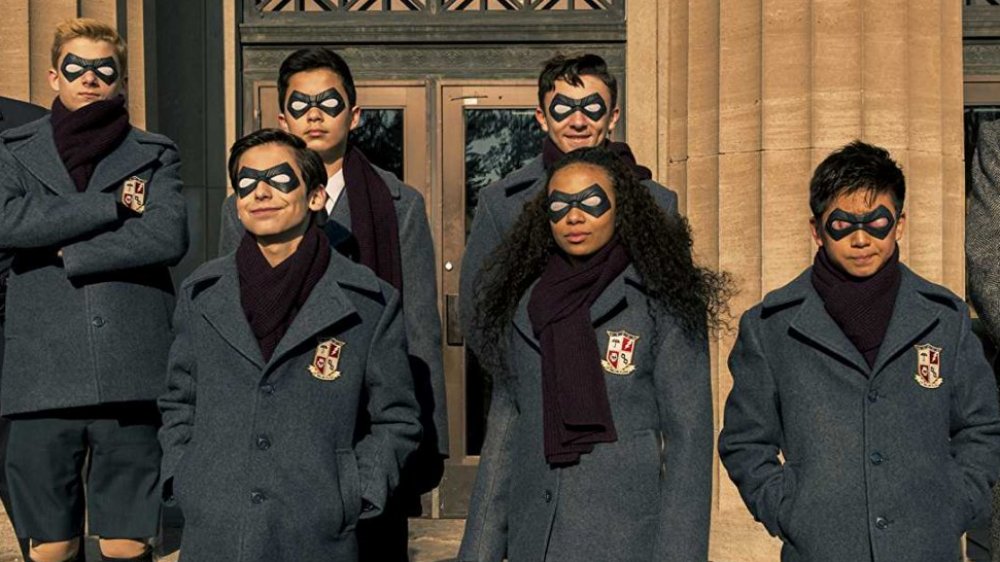 Netflix
By the looks of it, the ghostly Ben Hargreeves is roughly the same age as his less mortally-challenged siblings. Every time we saw him alive in season 1, however, he was a much younger boy. The same applied to the statue built in his honor, which depicted him wearing the Umbrella Academy's iconic school uniform. As one Reddit thread notes, this creates a problem, because the show alleges that Ben died many years ago. "Did he get old somehow in the ghost dimension?" One redditor asks, "Or is he also connected in some time travel mind bending s*** like Five?" This, of course, refers to the show's time-jumping teleporter, Number Five (Aidan Gallagher), who reached an advanced age in a different time and returned to his 13-year-old form when he jumped back to the show's present. "Justin [H.Min]'s around 30, so I'm just wondering is this is a continuity error, or if there's a reason," another Reddit fan thread wonders.
All of this would indeed be easy to explain away as a continuity error, but as the fans note, there are enough mysteries around Ben that the apparent age mistake might be deliberate. For instance, the exact circumstances and time frame of the character's death are left deliberately ambiguous. The way Ben's able to linger with Klaus and even physically interact with him also hints that he has far more power than your average ghastly apparition should have. Is Ben's ghost game just that good, or are these all hints of a major, incoming plot twist? When The Umbrella Academy season 2 drops, Ben is clearly the Hargreeves to watch. Hopefully, we'll be much wiser about his many mysteries soon. 
The Umbrella Academy season 2 will hit Netflix on July 31.