Disappointing News Just Dropped For Harry Potter Fans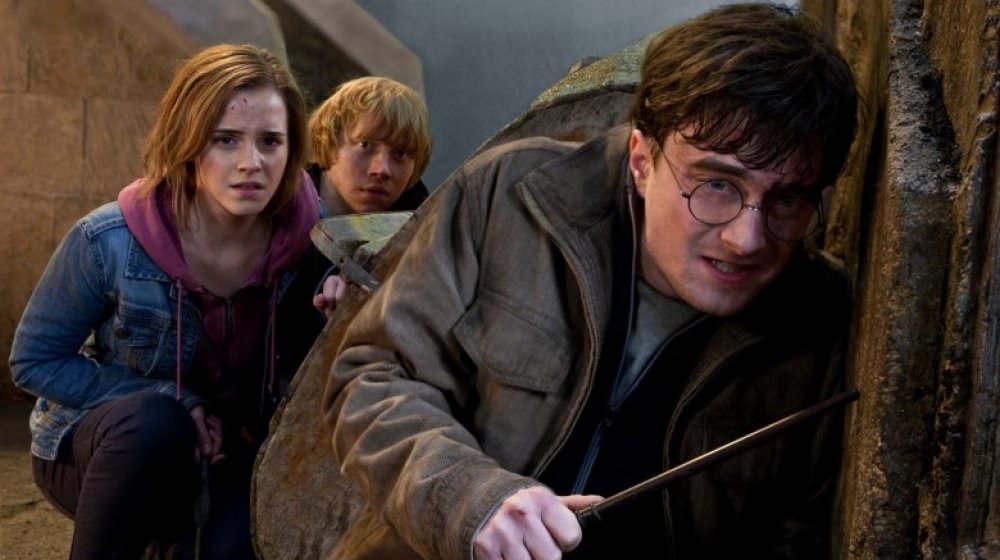 Warner Bros.
HBO Max is using a Vanishing Spell on the Harry Potter films.
The new streaming service from the premium network has officially announced, via Entertainment Weekly, that the eight Harry Potter films — Sorcerer's Stone, Chamber of Secrets, Prisoner of Azkaban, Goblet of Fire, Order of the Phoenix, Half-Blood Prince, and both installments of Deathly Hallows — will disappear from the service on August 25, 2020. This news comes shortly after the flicks were added to HBO Max in the first place; they were part of the platform's lineup when it launched in May.
The story of the young wizard Harry Potter (played in the film franchise by Daniel Radcliffe) who, alongside his best friends Ron Weasley (Rupert Grint) and Hermione Granger (Emma Watson), must save the wizarding world from evil forces like the Dark Lord Voldemort (Ralph Fiennes) has become one of the biggest film series and literary franchises in history — spawning everything from a separate, spin-off movie franchise to Broadway plays to theme parks. However, it looks like it won't be a part of the HBO Max family going forward.
The exact reasons for this move are unknown — as is the eventual fate of the Harry Potter franchise's streaming futures — but it may have to do with the franchise's overall deal with NBCUniversal, which extends through 2025. As of this writing, there's no word on where the films could end up next.
The Harry Potter universe may have a troubled road ahead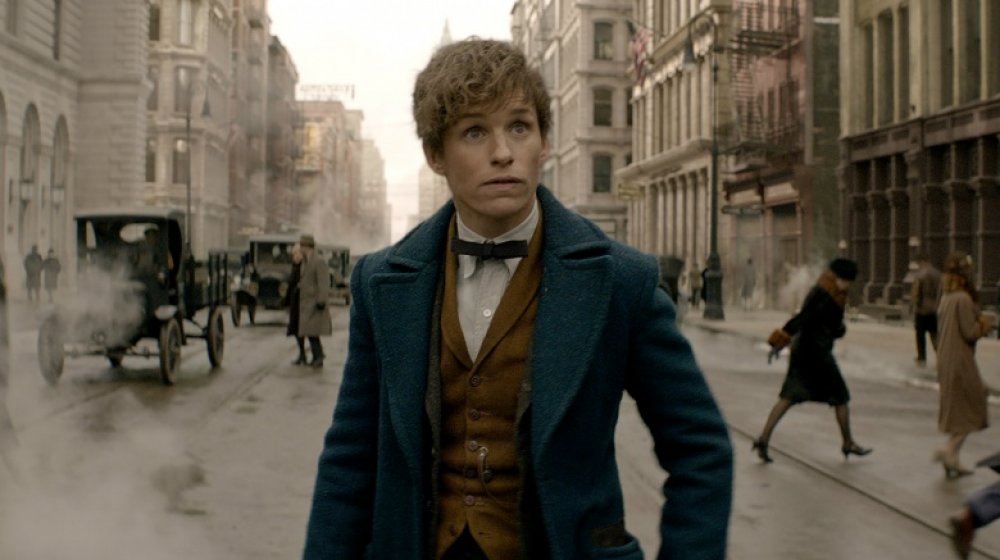 Warner Bros.
Harry Potter fans who just got HBO Max will undoubtedly be disappointed to hear that their favorite franchise is leaving so soon — and unfortunately, the future of Harry Potter's most recent franchise may be up in the air as well.
Between incendiary and harmful comments from original author J.K. Rowling about the transgender community and accusations of misconduct leveled at stars Johnny Depp and Ezra Miller, the Harry Potter spin-off franchise Fantastic Beasts, which launched in 2016, may be in hot water. Eddie Redmayne, who leads the Fantastic Beasts films as Newt Scamander, is rumored to be considering an exit from the franchise if Rowling stays on. Redmayne, along with Radcliffe, is one of several Harry Potter stars who have spoken out against Rowling's comments.
The original Harry Potter films are still pretty untouchable and beloved across the world, but after August 25, it's anybody's guess as to where fans will be able to stream them. It's possible that Peacock, the newest service that's home to NBCUniversal's original content, will provide a new home for Harry's adventures at Hogwarts, but that remains to be seen.
In the meantime, you can stream all eight Harry Potter films on HBO Max up until August 25.