Warrior Nun Showrunner Weighs In On Season 2 - Exclusive
Netflix
Adapting a series of over 100 comic book issues into a ten-episode Netflix series was no easy task, but Warrior Nun showrunner Simon Barry was up for the challenge. While he admittedly didn't read the entire series, Barry set out to forge his own unique version of the badass nuns — fit for the spoils of the small screen. 
The show's debut season follows Chosen One Ava Silva (Alba Baptista), who bears a coveted, supernaturally powered halo as she fights alongside her merry band of Warrior Nuns in Spain. There are also demons ... lots of demons. And it's Ava's job to fight them — when she isn't off being a typical teenager, that is.
The culmination of Warrior Nun season 1 ends in an epic cliffhanger that leaves countless possibilities for a second season. Barry spoke with Looper in an exclusive interview to talk all things season 2 — and what the showrunner would like to see if Warrior Nun does get picked up for a second round of demon-hunting nunnery. 
Warrior Nun's fated cliffhanger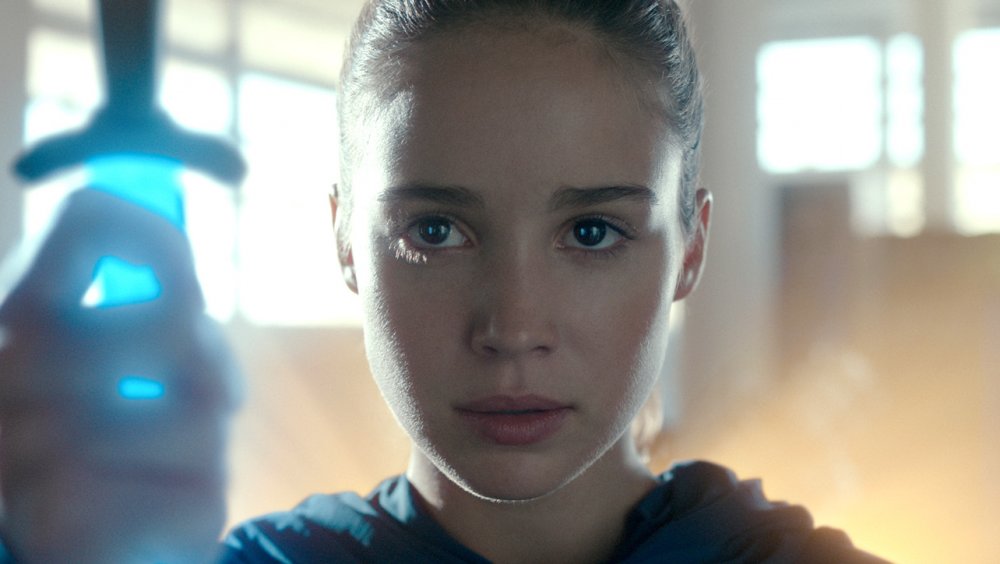 Netflix
The twists and turns of Warrior Nun's first season are just a fraction of what Barry has planned for the series. "Well, I guess we were holding back so many secrets in a way in season 1," he said. "The fact that the cat is out of the bag, so to speak, in terms of the mythology of the show — I think it'll be really exciting to take that journey and unpack what we've revealed."
The introduction of several new characters (and their motives) was only teased in the debut season, leaving a lot of room to explore. Barry is looking forward to revisiting character arcs like "the appearance of Adriel [and] the relationship with Father Vincent, as the stakes have changed for Ava and the other sister warriors." He elaborated, "For me, it really is building on what we did well in season 1 and hopefully doing a better job at season 2 if we get it."
When Looper mentioned the wild cliffhanger at the end of season 1, Barry said, "Yeah. That needs to be resolved." We noted that it can't not be resolved (double negative, we know), and Barry responded with, "No, that would be just rude. As a viewer myself, an avenger, I would not be satisfied with that if I didn't get a resolution and a conclusion."
Rest assured, Warrior Nun fans, that Barry is on your side.
The future of Warrior Nun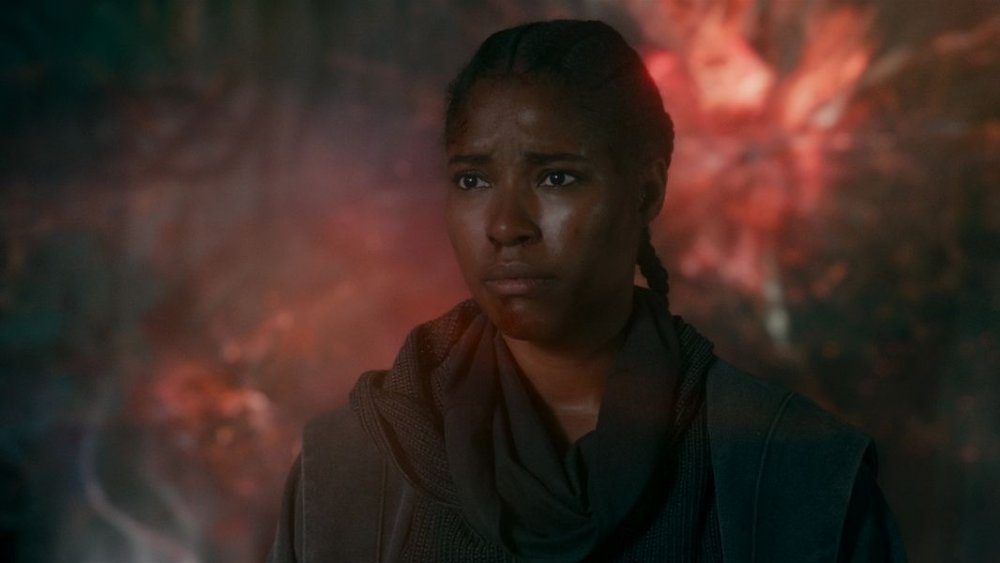 Netflix
As for what a possible Warrior Nun season 2 may bring, Barry hasn't discussed everything with the writers yet, but don't count out delving into the history of other Warrior Nuns throughout their thousand-plus years of existence. 
"Having the opportunity to look back at the other Warrior Nuns, I think, is a really great opportunity for the show — and will be if we're lucky enough to get a second season or beyond," he told Looper. "I think telling those stories of the other Warrior Nuns through history could be amazing and also enlightening to the present."
When it comes to the minor characters Barry wants to focus on in a potential season 2, he's an all-or-nothing kind of guy. He noted, "Well, I don't think there are any minor characters in my opinion, but I mean, I think everyone from season 1 has [the] potential for a great journey in season 2." Barry then clarified, "I would say no one, no one specifically. How about just everyone? All the minor characters and all the major characters."
To help clinch a coveted season 2, fans and new viewers can binge the first season in its entirety on Netflix.