Why Deborah From Fatal Affair Looks So Familiar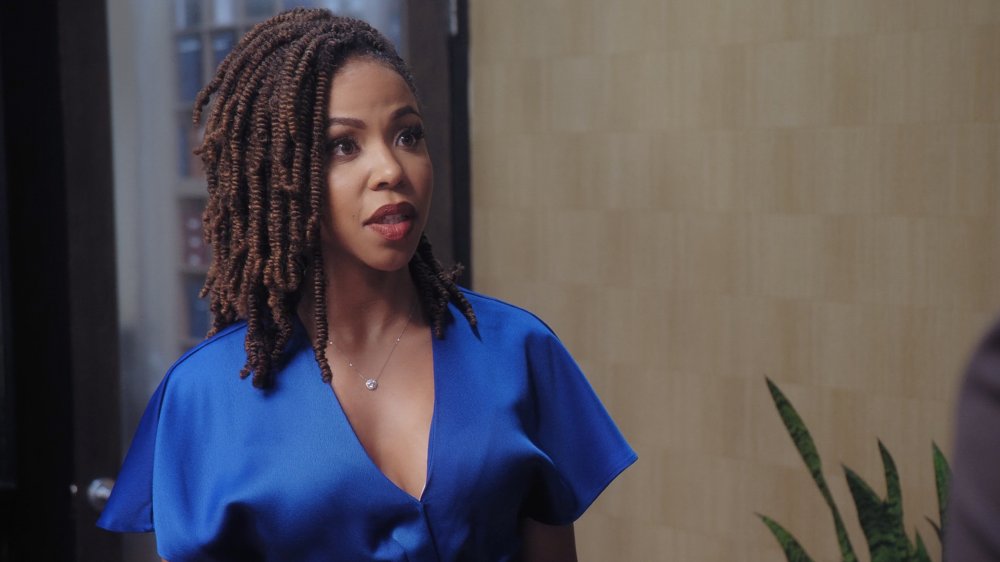 BET
The new Netflix original thriller Fatal Affair puts a slightly less problematic spin on the Fatal Attraction formula. Ellie (Nia Long) is an attorney in San Francisco getting ready to move away from the city with her husband. On one of her last days at work, she has a chance encounter with an old friend from college, David (Omar Epps).
The two reconnect, and after a carefree night of dancing, the clear attraction between them leads to a kiss. The affair is short-lived though, as Ellie calls it off before it can progress any further. However, just because she's done with David, doesn't mean he's done with her. Ellie soon realizes that David's desire for her goes far beyond mere infatuation and into deadly obsession.
One of the pivotal characters in the film is Deborah. At the very beginning of the movie, we see her and her fiancé being murdered during a home invasion. This seems like a non-sequitur for much of the film, until Ellie learns the truth about Deborah and her connection to David.
Although she only gets a few minutes of screen time in a Drew Barrymore-in-Scream type of role, actress KJ Smith makes an impression. Fatal Affair is far from the only place you might have seen Smith, so if you're wondering why she looks so familiar, here's a breakdown of some of her most notable roles.
KJ Smith got dramatic with supporting roles on Queen Sugar and Dynasty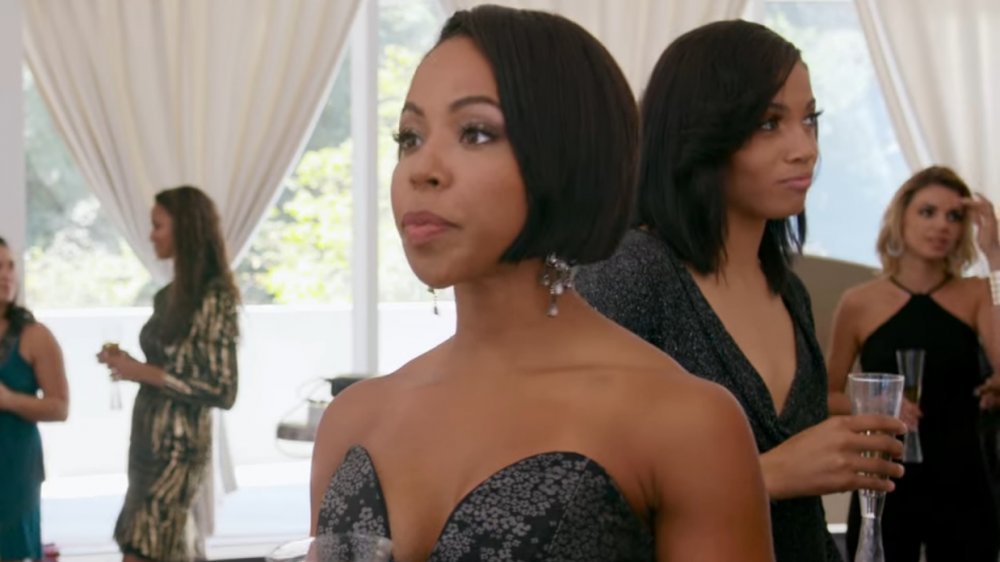 The CW
Smith has been working in Hollywood for over a decade. Many of her early roles were one-off parts on established TV series, but she stuck around as a recurring guest for some longer arcs, as well. On the Ava DuVernay created family drama Queen Sugar, Smith did a four-episode stint as Lena Evans. Lena is the wife of an embattled basketball player who gets used as a blackmail pawn in Charley's (Dawn-Lyen Gardner) scheme to buy a sugarcane mill.
Smith had another small, but juicy, role on the 2017 reboot of Dynasty. On three episodes she plays Kori Rucks, a member of Atlanta's city council who has deep ties to some of the main characters. When series protagonist Fallon Carrington (Elizabeth Gillies) tries to work with Kori to secure funding for a business venture, Fallon's rude behavior turns Kori from a potential ally to a dangerous enemy.
Smith's stints on Queen Sugar and Dynasty may have been short, but the actress had much more substantial roles ahead of her.
The Family Business and The Fix gave KJ Smith more to work with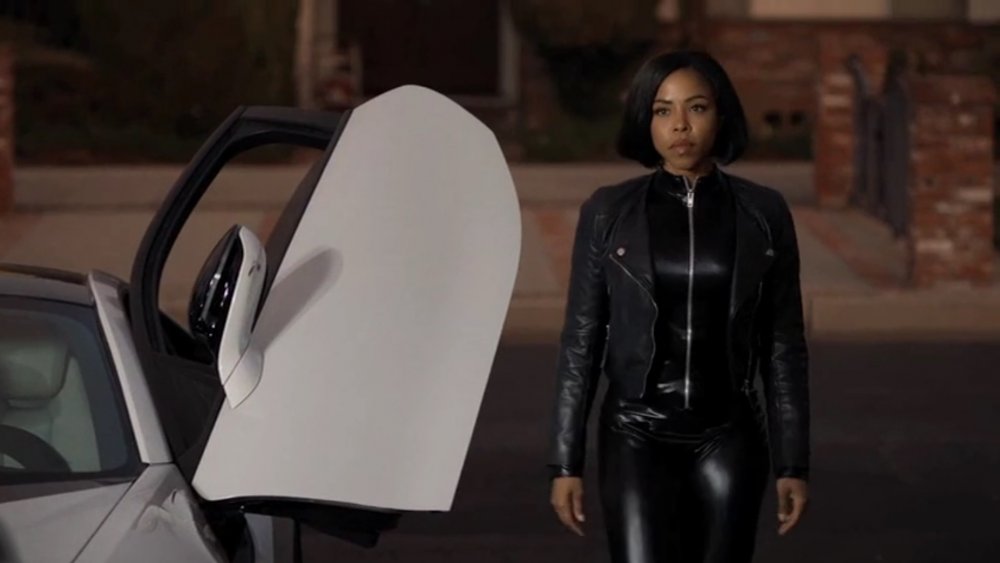 BET
Prior to landing a role in Fatal Affair, Smith had been netting some meaty TV gigs. One of the most engaging is on the BET series The Family Business. The show is a crime drama in the style of Yellowstone and Empire that follows the wealthy Duncan family, proprietors of a luxury car dealership in New York. Of course, when you're rich and powerful, running a business isn't exactly easy, and the Duncans frequently find themselves at war with outside influences trying to bring the family down.
Smith plays Sasha Duncan, the niece of Duncan family patriarch, LC Duncan (Ernie Hudson). Sasha arrives in the midst of a conflict with a Mexican cartel to prove her loyalty to her uncle, and does so by literally rushing into combat to protect her family. In an interview with Hollywood Life, Smith said of her character, "The cool part about Sasha is that she is unapologetically just her ... You can't tell her nothing."
The actress got another juicy role on the Marcia Clark-created crime drama The Fix. The show is a very loose take on the O.J. Simpson trial, and follows the investigation into the murder of an A-list actor's girlfriend. Smith plays Charlie, who works for a ruthless celebrity attorney representing the actor at the center of the murder trial. As Smith described the character to Hollywood Life, "She is basically Ezra's right hand woman, and whenever he needs anything, he calls Charlie and I fix it. Nothing gets by without Charlie knowing about it."
As though these beefier roles weren't enough, around this time Smith also started working with one of the biggest names in the business.
KJ Smith teamed up with Tyler Perry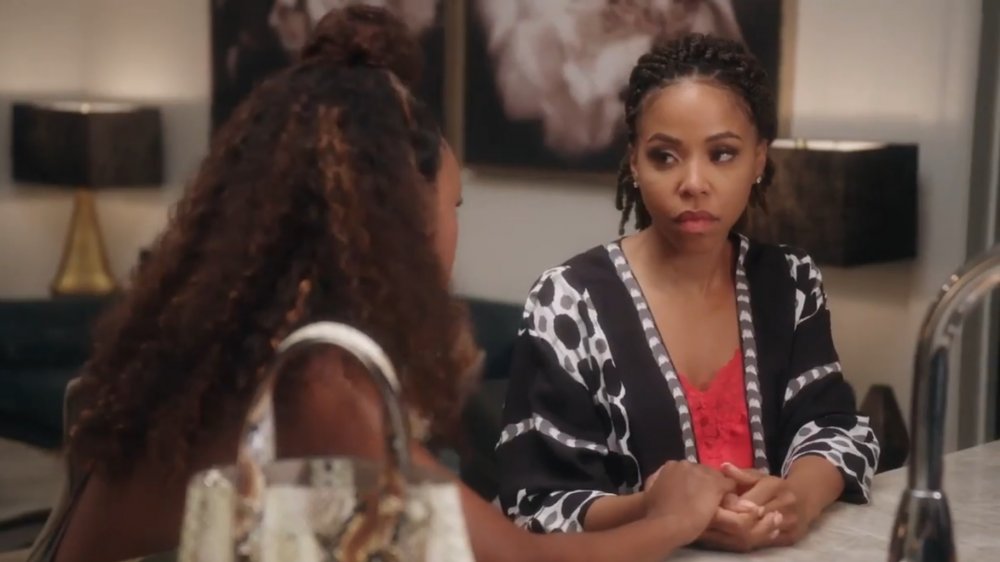 BET
Prolific writer, director, and actor Tyler Perry cast Smith in 2019's A Madea Family Funeral. The film is the eleventh to feature the character of Madea, played by Perry. According to The Hollywood Reporter, it will also be the last, as Perry announced his plans to move on from the franchise.
The film follows Madea and her friends and family as they gather for an anniversary party that turns into a funeral. Smith plays Carol, who discovers that her husband is cheating on her over the course of the rowdy family get-together. Needless to say, Madea and her confidantes have a lesson or two to teach Carol about dealing with a man who cheats.
After A Madea Family Funeral, Perry called on Smith again, this time to star in his BET dramedy Sistas. The show follows the highs and lows of a group of female friends, including attorney Andi, played by Smith. The actress even got the chance to double down on the role when she crossed over to the spinoff show, Bruh, as a special guest star.
As for working with Perry himself, for Smith, it goes beyond booking a couple of gigs. She told Black Hollywood Live: "Working with him, I just learned how to level up in my career, how to wear multiple hats ... so it really has been an honor working with him."
Seeing as her career has only grown exponentially over the last few years, we expect to see much more of KJ Smith in the future.