Fifty Shades Freed Tops Weekend Box Office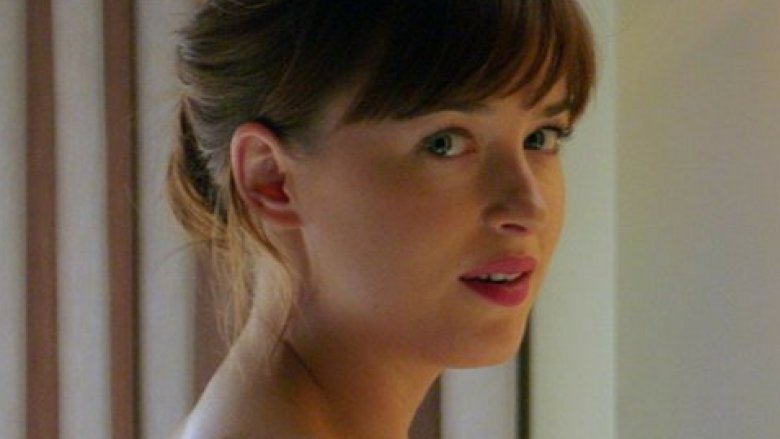 The Fifty Shades franchise has officially earned another Valentine's Day weekend victory. The trilogy capping Fifty Shades Freed pulled in $38.8 million in its opening weekend, below past openings in the franchise but still right in line with industry expectations.
Fifty Shades Freed sees the return of Dakota Johnson's Anastasia Steele and Jamie Dornan's Christian Grey, featuring the pair's wedding and the continued trials their relationship faces. The movie was trashed by critics, sitting at a 11 percent on Rotten Tomatoes, but that isn't unusual for the franchise– the first film holds a 25 percent, while the second holds a 10 percent.
However, that hasn't stopped the franchise from taking over the box office, with Freed's performance helping to push it past $1 billion worldwide. The first film had an impressive $85.1 million domestic opening weekend and went on to earn $571 million worldwide, while the second opened to $46.6 million at home and ultimately earned $381.1 million worldwide. Freed's worldwide total currently sits at $136.9 million. (via Box Office Mojo)
This weekend's other new releases, Peter Rabbit and The 15:17 to Paris, took second and third places, respectively. Peter Rabbit, which features Domhnall Gleeson and Rose Byrne taking on the classic Beatrix Potter children's tale, took in a solid $25 million after receiving mixed from critics. The film currently sits at a 58 percent on Rotten Tomatoes.
Clint Eastwood's gamble The 15:17 to Paris performed slightly below expectations with $12.6 million. The film features three real-life heroes playing themselves, recounting an incident in which they prevented a terrorist attack on a Paris-bound train. Jenna Fischer and Judy Greer join soldiers Spencer Stone, Anthony Sadler, and Alek Skarlatos in the film, which currently sits at a 20 percent on Rotten Tomatoes.
The new releases finally managed to unseat Dwayne Johnson's wildly popular Jumanji: Welcome to the Jungle from the top spot, which it had held on to for five of the past six weeks. The movie still brought in an additional $9.8 million, catapulting it to $881.7 million worldwide. In fifth place behind Jumanji was Hugh Jackman's The Greatest Showman, which continued to show strong legs by bringing in an additional $6.4 million. That film currently sits at $302 million worldwide, making it the sixth highest grossing musical of all time.
You can view this weekend's full box office results (via Box Office Mojo) below. 
Top 10 Weekend Box Office Gross
1. Fifty Shades Freed: $38,806,000 (– percent), $38,806,000 Total Domestic Gross   
2. Peter Rabbit: $25,000,000 (– percent), $25,000,000 Total Domestic Gross  
3. The 15:17 to Paris: $12,600,000 (– percent), $12,600,000 Total Domestic Gross   
4. Jumanji: Welcome to the Jungle: $9,825,000 (-10.1 percent), $365,656,871 Total Domestic Gross 
5. The Greatest Showman: $6,400,000 (-16.8 percent), $146,535,870 Total Domestic Gross
6. Maze Runner: The Death Cure: $6,000,000 (-42.7 percent), $49,018,129 Total Domestic Gross   
7. Winchester: $5,050,000 (-45.7 percent), $17,177,358 Total Domestic Gross   
8. The Post: $3,500,000 (-32.9 percent), $72,836,520 Total Domestic Gross   
9. The Shape of Water: $3,000,000 (-32.6 percent), $49,765,691  Total Domestic Gross   
10. Den of Thieves: $2,870,000 (-36.9 percent), $40,951,323 Total Domestic Gross