How The OId Guard Could Be Your Ticket To Free Netflix For Life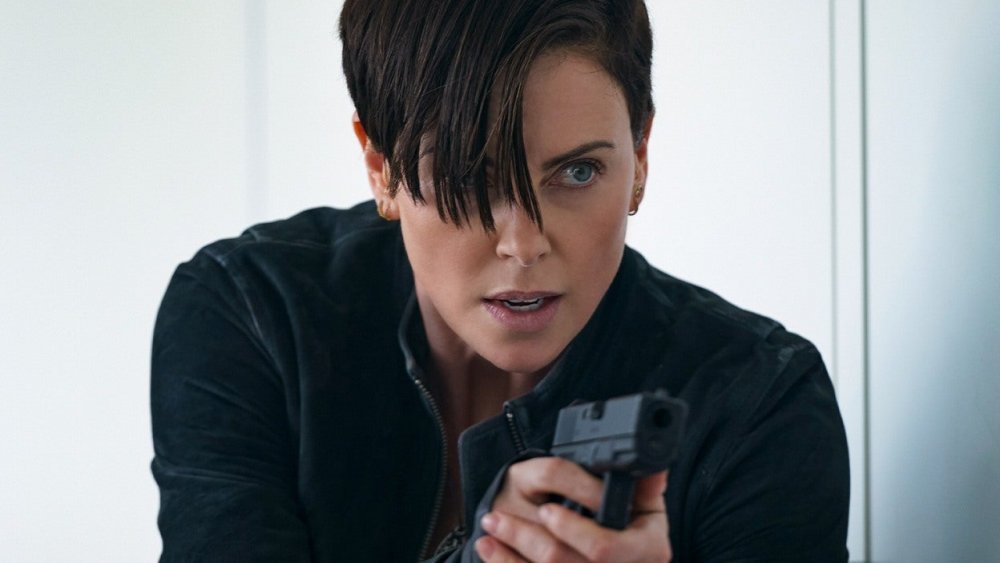 Netflix
Being a fan of The Old Guard won't grant you everlasting life, but it just might grant you an everlasting Netflix account.
The streaming giant is taking part in a nationwide competition involving a browser-based mini game inspired by The Old Guard, the superhero flick that dropped on Netflix on July 10. Kicking off on Friday, July 17, the competition will last until Monday, July 20. When the dust settles, the winner will receive an "immortal" Netflix subscription — 1,000 free months of the service, which works out to roughly 83 years.
Based on the Image comics series of the same name, The Old Guard centers on a group of immortal mercenaries who quickly recover from any wound and who have been on various sides of humankind's conflicts for centuries. Hired to rescue a group of captive schoolchildren in South Sudan, the Old Guard discovers that they've been the victims of a setup aimed at exposing their existence and distilling the essence of their immortality. 
Charlize Theron (Mad Max: Fury Road), in full-on drop-kick-you-through-a-wall mode, headlines The Old Guard as Andy, otherwise known as Andromache of Scythia. The film's supporting cast includes Marwan Kenzari (Aladdin), KiKi Layne (If Beale Street Could Talk), Matthias Schoenaerts (Red Sparrow), Harry Melling (the Harry Potter series), and Chiwetel Ejiofor (Doctor Strange). 
As for the game: Netflix states in a press release that it's a "top-down, beat-'em-up" affair in which you play as Theron's character. You use your trusty labrys — a double-headed axe — to dispatch as many enemies as possible while getting hit as little as possible. And, just like in the movie, death only slows you down a little bit. At the end of the competition, the player with the highest score wins and nabs that 83-year-long Netflix subscription.
How can I play the Old Guard video game?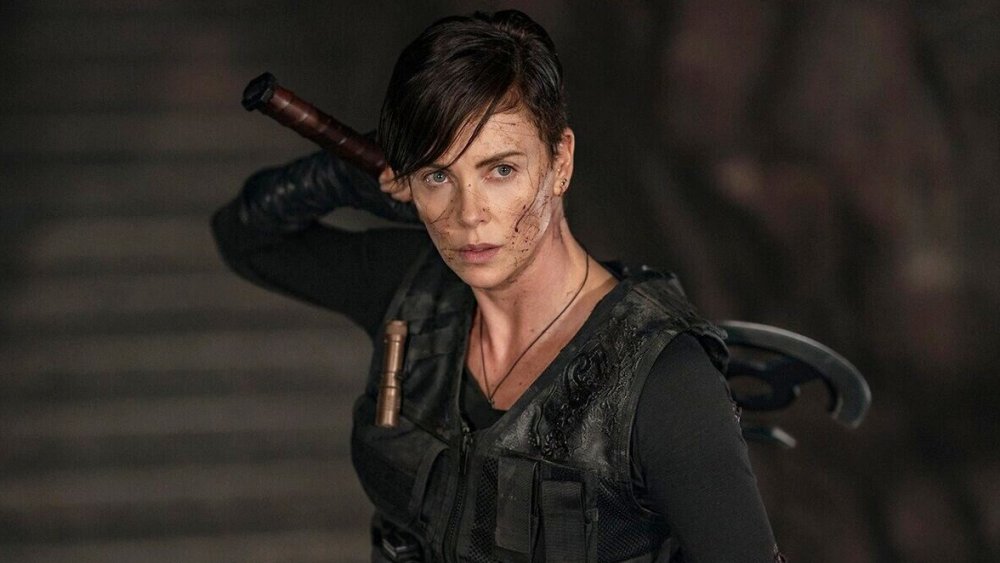 Netflix
If you want to get in on the competition, it's easy to get started. You can be beating the tar out of enemies with your trusty labrys in about three minutes flat. 
Simply head on over to the official Old Guard game website and click the "Play Now" button. Next, you'll be asked to create an account. Note that it's not necessary to have an existing Netflix account, and if you do, you're not required to enter your Netflix login information. Simply enter your email address and create a password. On the next page, you'll be asked for your birth date, phone number, and name. That's it — you're ready to play.
The game's controls are simple: Use your arrow keys to move around, and the space bar to swing that big old axe. Clear all enemies from the room to advance to the next round. You can use two arrow keys in conjunction to move on the diagonal, which comes in handy in the second round, when enemies begin shooting projectiles at you. Of course, the action gets quicker and more intense with each round you complete. Taking a couple of hits "kills" you, which just means that you have to wait for five seconds before re-spawning in the exact place you fell.
It's not a complicated game, but if you want that "immortal" Netflix account, you're going to have to take out a heck of a lot of enemies, because you're probably going to have a ton of competition. The game is on a three-day timer, set to end at 12 PM Eastern time on Monday, July 20. The player who holds the top score when the timer expires gets the big prize.
Pretty sweet deal, right? Well, you've got your work cut out for you this weekend. Good luck, and may the best immortal win.