The Character Law & Order: SVU Fans Would Love To See Again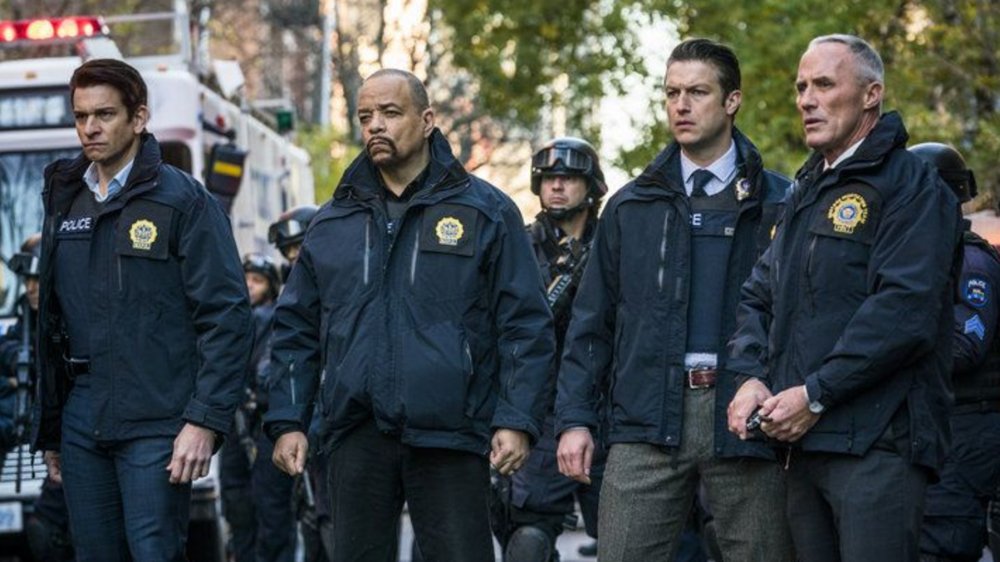 NBC
If fans of Law & Order: SVU and other network procedurals know one thing, it's that you can't get too attached to any of the characters. While some, like franchise stalwart Captain Olivia Benson (Mariska Hargitay), stick around for the long haul, others only last a handful of seasons before they transfer departments or die in some tragic manner. However, some fans still get attached and carry the torch for characters long after they've departed the show.
Recently, fans of Dick Wolf's long-running cop drama gathered on Reddit to vote in a poll on which dearly departed character from Law & Order: SVU history they'd most like to see again on the show. While well-loved characters like the benevolent Sister Peg (Charlayne Woodard) and scrupulous forensics tech expert Ryan O'Halloran (Mike Doyle) made impressive showings in the poll, it was another former supporting player from the show's history that took the top prize. That character is Sergeant Mike Dodds (Andy Karl).
Of course, it's all subjective, but when you consider the history of the character, and what his fans had to say about him in the comments, it becomes clear why Dodds was voted the character Law & Order: SVU fans most want to see again on the show.
What happened to Sergeant Mike Dodds on Law & Order: SVU?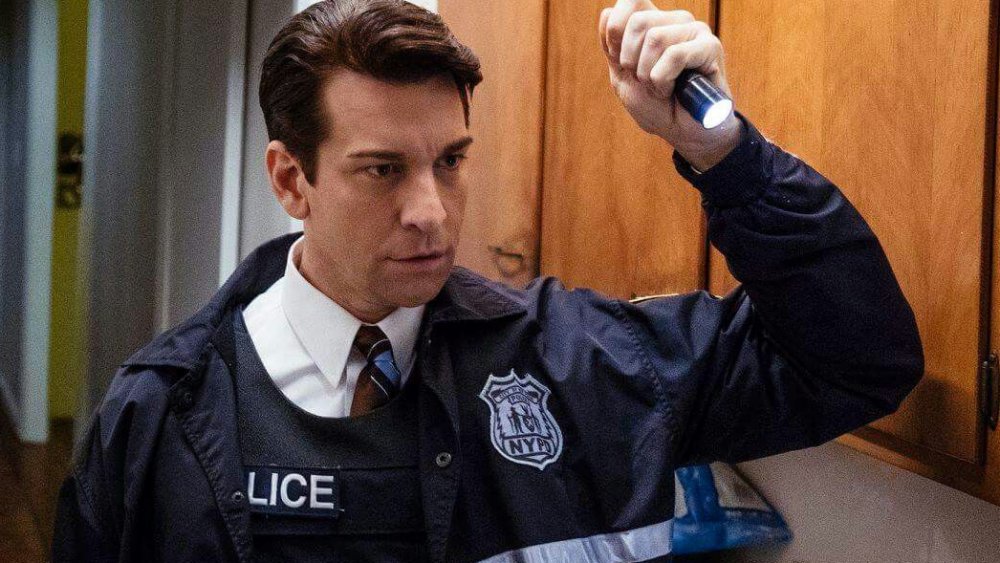 NBC
Sergeant Dodds was only on Law & Order: SVU for 15 episodes in season 17, but he clearly made a substantive impression in his relatively short time on the series. He began working as the second-in-command on the Special Victim's Unit after Benson's promotion to Lieutenant. As an officer, Dodds was dedicated and professional, often going above and beyond on the cases he worked on. This commitment to his job put Dodds in danger on more than one occasion. And one of those occasions unfortunately proved to be fatal.
In Dodds' final episode, "Heartfelt Passages," he's working on a case involving a correctional officer, Gary Munson (Brad Garrett), who is accused of multiple instances of sexually assaulting prisoners and parolees under his watch. Gary's wife, Lisa (Karina Logue), decides to leave him after he's been arraigned, and asks Benson to help get her and the children out of the house safely, as she knows her husband is dangerous. It's Dodd's final day at SVU, but he accompanies Benson to the Munson house. Unfortunately, nothing goes as planned.
While Benson and Dodds are trying to get Lisa and the kids out of the house safely, Gary suddenly pulls out a gun and attempts to take Lisa hostage. In the ensuing altercation, Dodds is shot in the stomach, sustaining serious wounds. He's rushed to the hospital and successfully undergoes surgery. However, when Benson arrives to visit him after he wakes up, she notices he's speaking erratically. His condition worsens, and when the doctors examine him, they discover that he's suffered a sizable stroke. Sadly for Dodds, his last day at SVU ends up being his last day alive, ending his storyline on a tragically ironic note.
Why fans want to see more of Dodds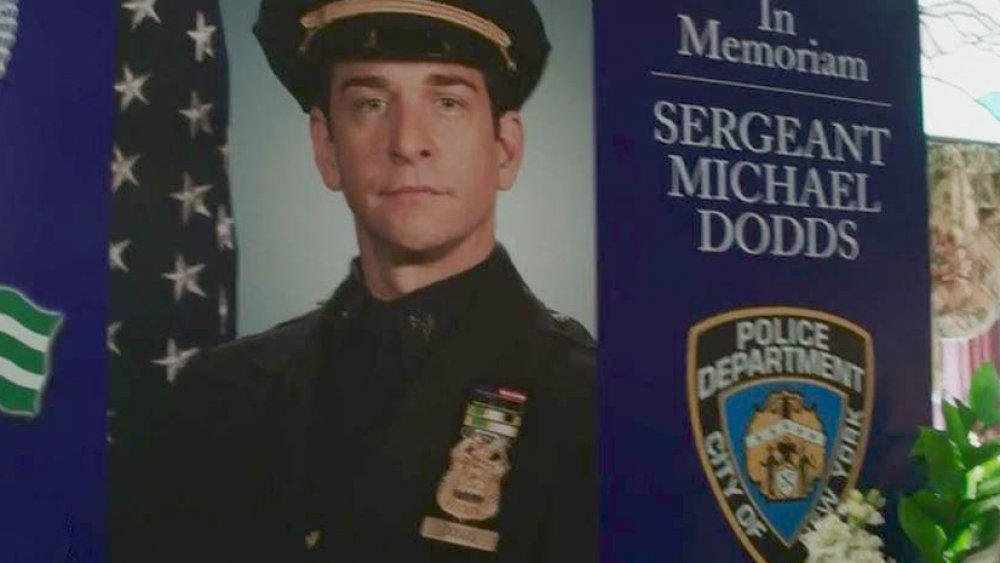 NBC
While discussing their choices for which characters they'd most like to bring back to Law & Order: SVU, several commenters on Reddit pointed specifically to the fact that, as user Soxwin91 put it, the show had, "[done] Dodds dirty."
User Tjerome1994 concurred (even though they picked another character in the poll), opining that Dodds' exit was a "real s****y ending." Meanwhile, vaaya expressed a more sentimental feeling, adding, "His death still hurts me to this day."
But Dodds' untimely death isn't the only reason fans want to see him back. There was mention of Andy Karl, who left the show to do a play on London's West End, and his performance in the role of Dobbs. As user justgloomy said, "Andy Karl was one of the more convincing actors to grace the squad room." They also struck on another reason for wanting him back: "[I]t was a breath of fresh air to see a detective who was professional to a fault, but willing to bend the rules when he could and be clever enough to get away with it."
Ultimately, it seems the takeaway is that Dodds was a character who had the potential to bring a lot to the show, but left far too soon. While user QuestionableIngo selected another character in the poll, they did clarify, "Second choice it's Dodds, he was a great addition to the cast and his character should have been explored more." Meanwhile, HadHerses opined, "I really thought his character was going somewhere."
It seems that although his time on the show was short, Sergeant Mike Dodds made a real impression on fans of Law & Order: SVU.