The Real Reason Raul Esparza Left Law & Order: SVU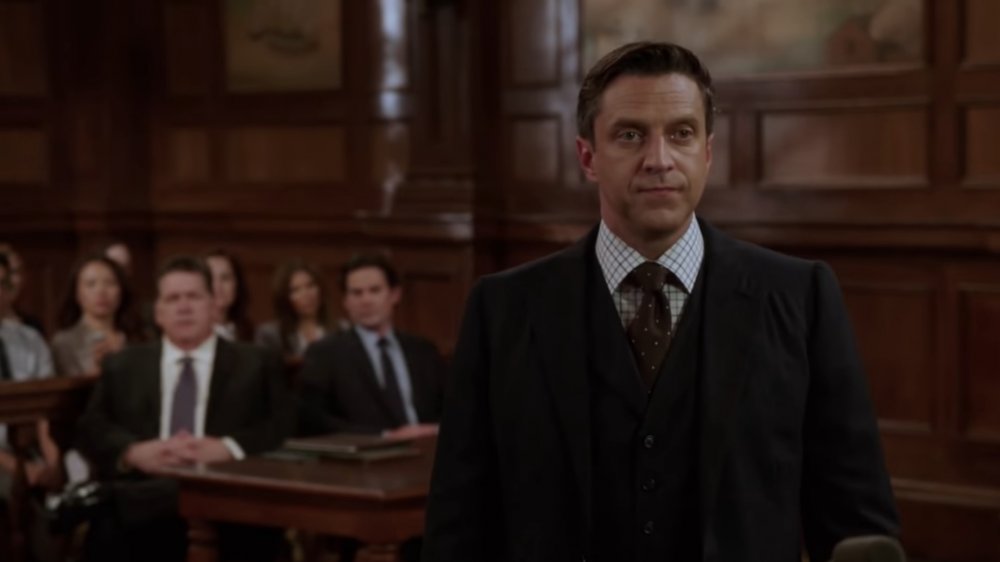 NBC
There are a few things viewers have come to expect from Law & Order and its many spinoffs: The classic dun-dun sound, cases ripped from the news, and venerated Broadway actors playing district attorneys and detectives. The latter was the trend that Raúl Esparza followed when he joined the cast of Law & Order: SVU during season 14. While aficionados of the show love Esparza for playing Assistant DA Rafael Barba, Broadway fans know him for his four Tony nominations and his interpretation of the works of Stephen Sondheim.
Although he was a late addition to the long-running series, ADA Barba quickly became a fan favorite thanks to his uncompromising commitment to justice and his chemistry with Captain Olivia Benson (Mariska Hargitay). After six seasons of prosecuting crimes, however, Barba made the shocking decision to retire, and Esparza stepped away from the show.
Esparza's exit saddened fans who had come to regard him as integral to the landscape of the series. It also left them wondering why, exactly, the theater veteran depart Law & Order: SVU after just six seasons.
Why did Barba quit his job as Assistant District Attorney?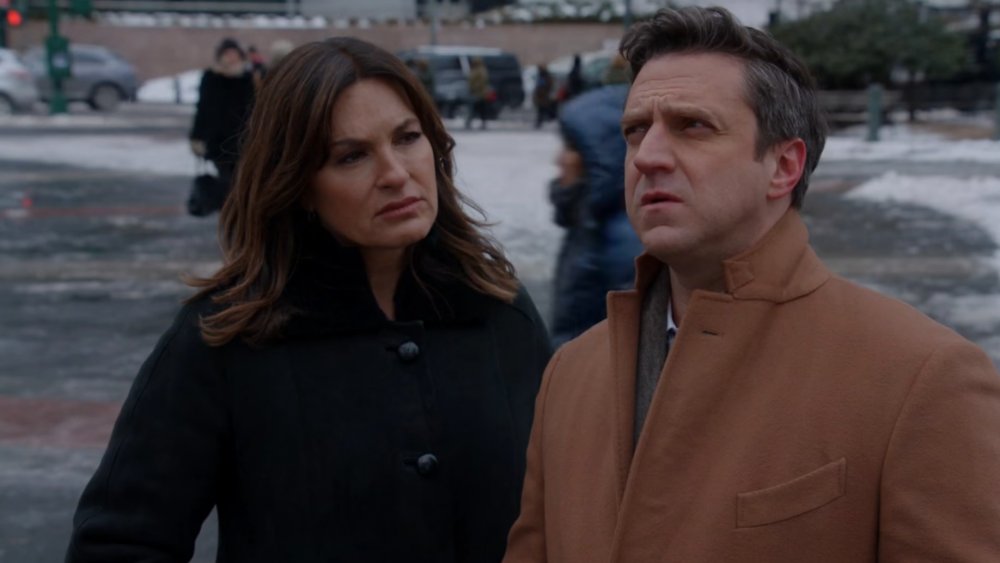 NBC
During his final episode as a series regular, "The Undiscovered Country," Barba takes on a case that becomes exceedingly personal. The dispute in question is between the parents of a seriously ill infant. The father wants to keep the child alive and on life support, while the mother wishes to end her son's life on her own terms, knowing he'll never know anything other than hospital rooms. When Barba wades into the case, he finds personal parallels to his own father — after his father slipped into a diabetic coma, Barba put him on life support, but now regrets his decision. His anguish over his own choice leads to him taking the drastic step of pulling the plug on the young child himself.
Barba has murder charges brought against him, but he is ultimately acquitted. It becomes clear, however, that it's time for him to step away from his duties as the Assistant District Attorney. It's worth noting that his exit was kept purposefully open, and Barba did return briefly in the season 21 episode "Redemption in Her Corner," in which he's seen having a Skype call with Benson.
Raul Esparza felt it was time to move on from playing Barba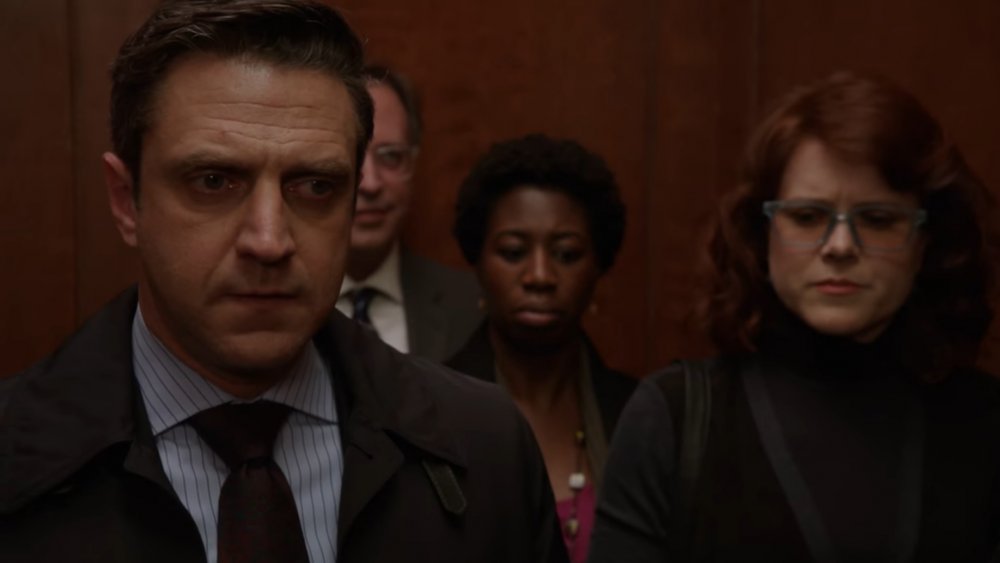 NBC
Fans of Barba and Esparza's work on the show were left heartbroken by his emotional exit. Of course, the question of why, exactly, he left was raised. As it turns out, the answer was remarkably straight forward.
Speaking to Entertainment Weekly about his departure, Esparza confirmed that he left the show of his own accord. When pressured further about his choice, the actor explained his decision-making process, saying, "I've done six seasons, I felt like it was time to go. I had explored a lot of what I thought Barba was about. I just felt it was time to move on."
Esparza went on to expand on his decision, drawing parallels between his work on the show and his time in the theater. "Again, I'm a theater guy, so it's like having a script in front of you that keeps changing every time you go to do it," he said. "The learning process of how roles grow over a period of time with a series has been kind of fascinating, and I just felt I had reached the end of what I wanted to explore where they were writing."
Although it seems that the feeling of reaching the end of the road with the character was likely the crux of Esparza's choice to leave, there was one other specific reason he decided to depart the show when he did.
The departure of a Law & Order: SVU showrunner also contributed to Raul Esparza's decision to leave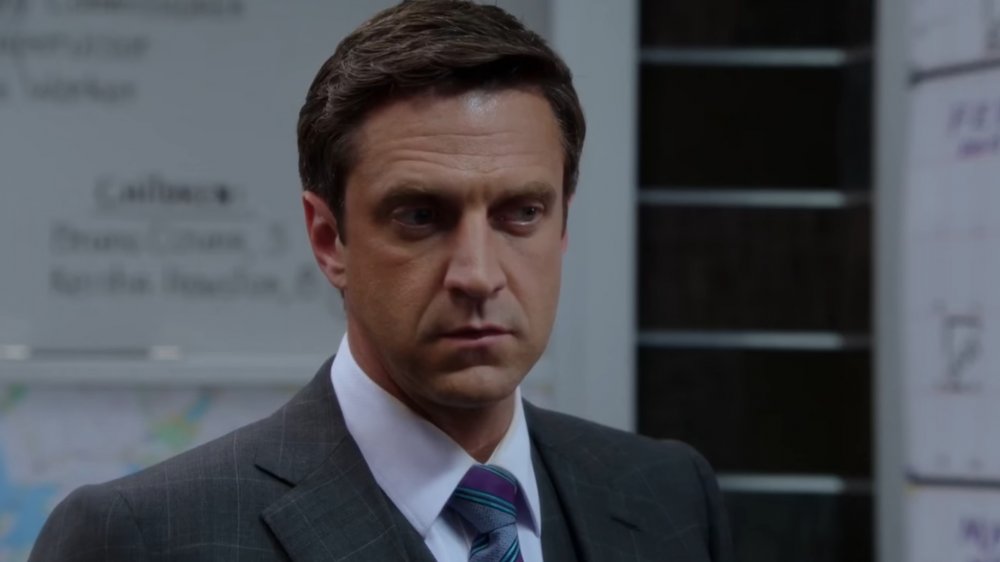 NBC
Esparza's Entertainment Weekly interview also revealed another reason for his exit. Esparza joined the series during the tenure of showrunner Warren Leight, who began working on the series after the departure of Detective Elliot Stabler (Christopher Meloni). Leight is credited with launching what he called "SVU 2.0," and using the exit of one of the series' stars to take the show in a new direction, rather than just casting a replacement and continuing on (via TV Guide). After several years at the helm, Leight left the show after its 17th season.
Leight and Esparza were friends, and when Entertainment Weekly pressed the actor on if Leight's departure had an effect on his own decision to leave, he wasn't coy: "Yeah, I think that's pretty much understood. [Laughs]"
Esparza made sure to clarify, however, that his feelings about Leight leaving had no bearing on how he felt about incoming showrunner Michael S. Chernuchin. The actor said of Chernuchin, "[he] has done some really beautiful writing for Barba this season, in a way that's like a really beautiful gift that got handed to me ... Because I had decided to leave at the beginning of the season, before he came in, and then they hand me this beautiful gift with some really gorgeous writing from a new showrunner, who has really taken care of me this year."