TheoryBox: The Hound and Arya will meet again in season seven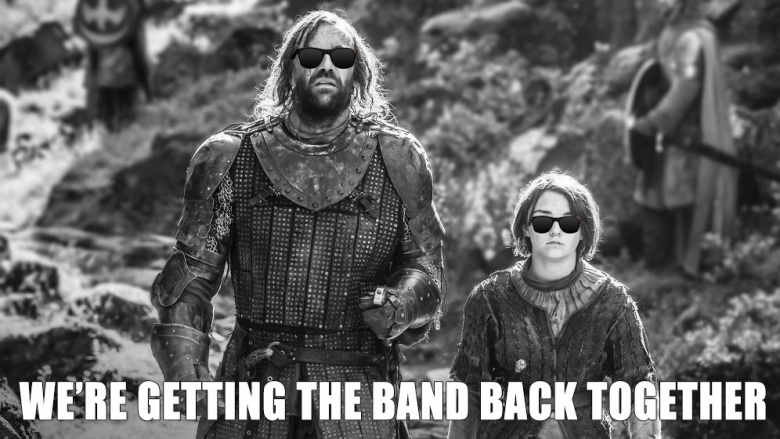 Welcome to TheoryBox, a Looper series focused on original TV and movie theories. From Game of Thrones to the upcoming Dark Tower movie and beyond, join me on a trip down the rabbit hole with my own slightly crazy theories every week. Even though I am personally of the /r/freefolk mindset that spoiler tags are for the weak, I'll offer this disclaimer: Below the cut, this article contains multitudinous untagged spoilers from the entire Game of Thrones TV series as well as the A Song of Ice and Fire books. You've been warned!

In "The Broken Man" (Season 6, Episode 7), Game of Thrones fans were treated to an awesome surprise when the first cold open since the season five premiere revealed a fan-favorite character presumed to be dead—Sandor Clegane. I'll admit, the second I saw the Hound on screen carrying that gigantic wooden beam, I let out a little squeal of excitement. (You did too. Don't lie.) His appearance (and the episode title) validated a long-held fan theory: that the Hound survived after Arya abandoned him. Now Arya is back in Westeros, and I think she and the Hound are on a collision course that will bring them together again. It's 255 leagues to King's Landing, we've got a full barrel of ale, half a dozen chickens, it's winter, and we're wearing sunglasses. Hit it.