What Happened To The Cast Of Cool Runnings?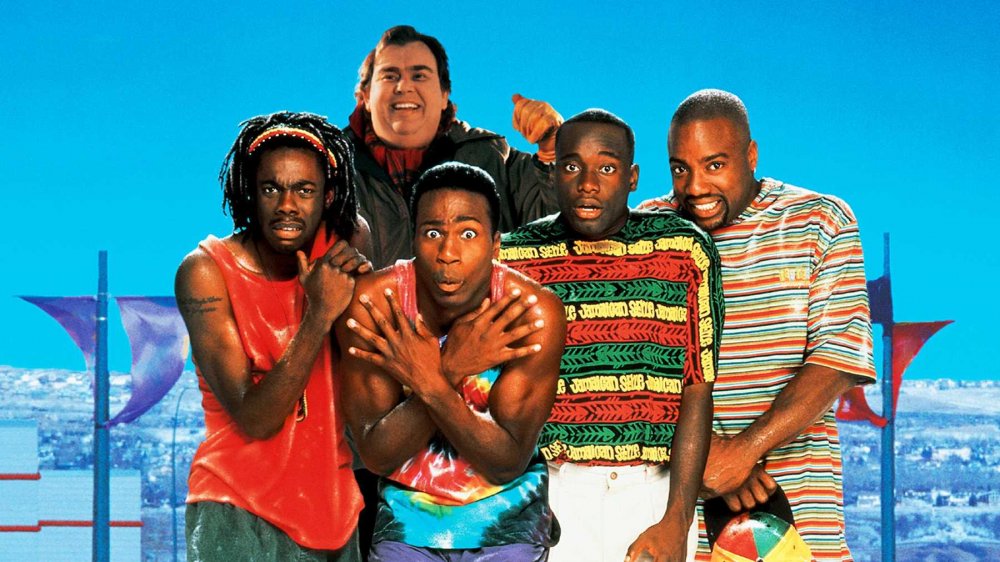 Disney's 1993 sports comedy Cool Runnings has become somewhat of a generational cult classic — the kids who saw it when it was released are all grown up today, and sharing it with kids of their own. The movie tells a story loosely based on the 1988 debut of the Jamaican bobsled team at the Winter Olympic Games in Calgary, Canada. It stars Leon Robinson as Derice, Rawle D. Lewis as Junior, and Malik Yoba as Yul Brenner (not the actor, just a guy with the same name) — Jamaican sprinters who fail to make the Track & Field team after an accident. Doug E. Doug plays Sanka Coffie, Derice's best friend and a championship pushcart driver. After meeting disgraced coach Irv Blitzer (John Candy), Derice recruits the other three to create the first Jamaican bobsled team. 
The film was a critical hit, with reviews praising its family-friendly plot and exciting bobsled scenes, and earned more than $150 million at the worldwide box office. Decades later, how has all that attention paid off for the film's stars? Here's what happened to the cast of Cool Runnings.
Derice Bannock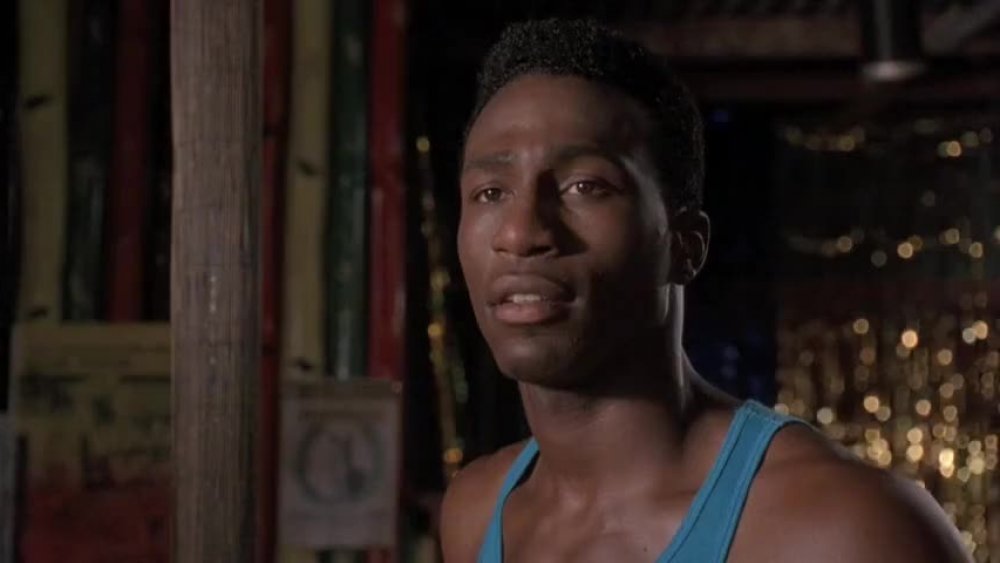 The leader of the Jamaican bobsled team is Derice Bannock, a tall, skinny track & field hopeful who runs in the footsteps of his father, Ben Bannock. Derice has always dreamed of competing in the Olympics and has mastered the 100m race. But on the day of the trials, Derice is tripped by two other sprinters and doesn't make the cut. His loss inspires him to reach out to Irv Blitzer (John Candy), a former bobsled coach who thought that recruiting sprinters for bobsled teams was an innovative idea.
Derice is the leader and heart of Cool Runnings. His determination, drive, and (when it comes to Irv's history) his ability to forgive makes him quite a genuine gem, even for a Disney movie. He's also somewhat naive, and his blind optimism to the challenges that stand in their way often frustrates his other team members. But if anyone is going to be Team Jamaica's champion, it's Derice.
Leon Robinson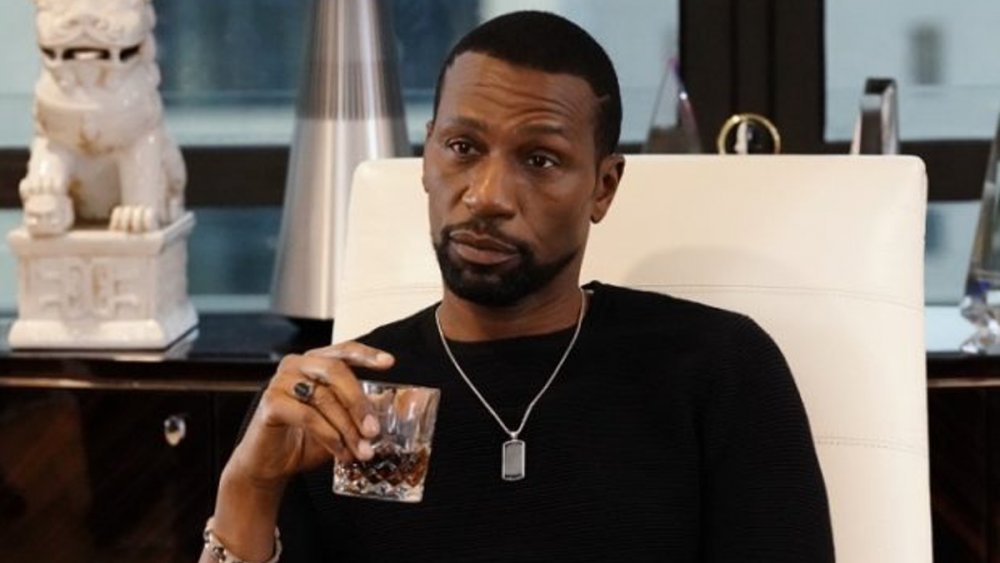 Derice is played by Leon Robinson, also known simply as Leon. An American actor and singer, Leon is the lead vocalist and songwriter for his band, Leon and the Peoples, and got his start in movies in the 1980s. His early rules saw him acting alongside big names like Tom Cruise, Dennis Hopper, Sean Penn, and Robert Duvall. Before Cool Runnings, Leon's most famous acting role was probably playing the sexy saint statue that comes to life in Madonna's "Like a Prayer" video.
After Cool Runnings, Leon earned acclaim in a couple of musical acting performances. He played David Ruffin in the 1998 NBC miniseries The Temptations and also starred in the title role of Little Richard in the 2000 NBC TV movie, for which he earned an Emmy nomination. He also appeared in Above the Rim with Tupac, Waiting to Exhale, and the HBO prison series Oz. Since then, Leon has continued acting while touring with his band. Of his post-Cool Runnings career, Leon told Empire Magazine,"There weren't immediately any other game-changing films after that. I mean to say, it wasn't like Meryl Streep and I were in a movie together afterwards — though that would have been nice. I guess... my career was in an ascent and it kept ascending." He's still working and making a living as an actor and singer, but Cool Runnings was definitely his biggest feature.
Sanka Coffie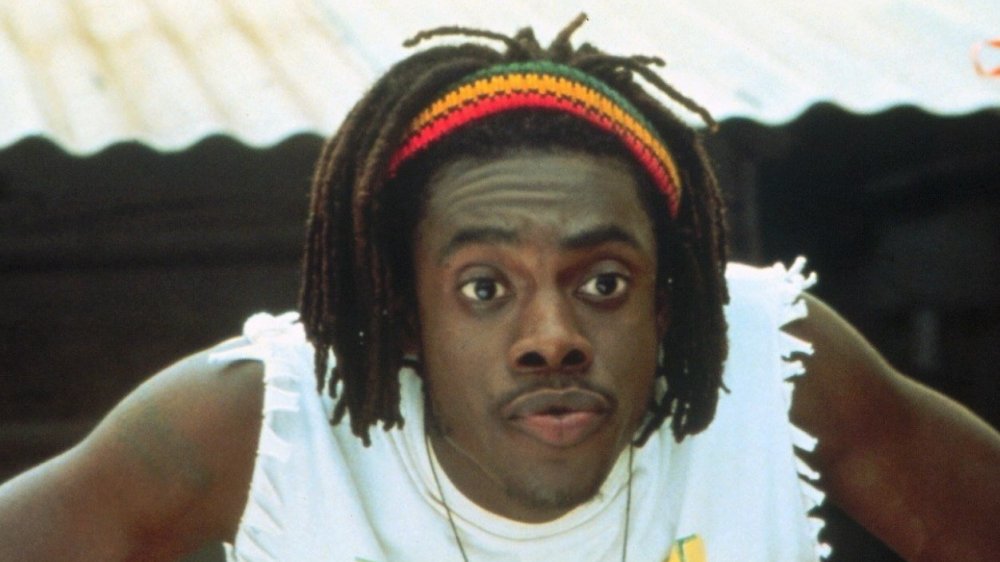 Sanka Coffie, Derice's best friend, really epitomizes the relaxed Jamaican attitude. As a six-time pushcart champion, Sanka understands the thrill of competition but balances his competitive side with a lot of relaxing and adult beverages. When Derice comes to him with the idea of going to the Olympic Games with a Jamaican bobsled team, Sanka is entranced by the idea of winning medals and having his picture on a Wheaties box — even though he doesn't actually know what a bobsled is. When he finally realizes he's signed up to compete in a winter sport on ice, let's just say Sanka becomes the biggest fish out of water in a movie full of them.
Sanka is definitely the comic relief of the four teammates. He has a lucky egg he asks everyone to kiss, and always has a silly one-liner to accompany every scenario. But Sanka's best lines are the chant he shouts right before the team heads down the ice: "Feel the rhythm, feel the rhyme, get on up, it's bobsled time. Cool Runnings!"
Doug E. Doug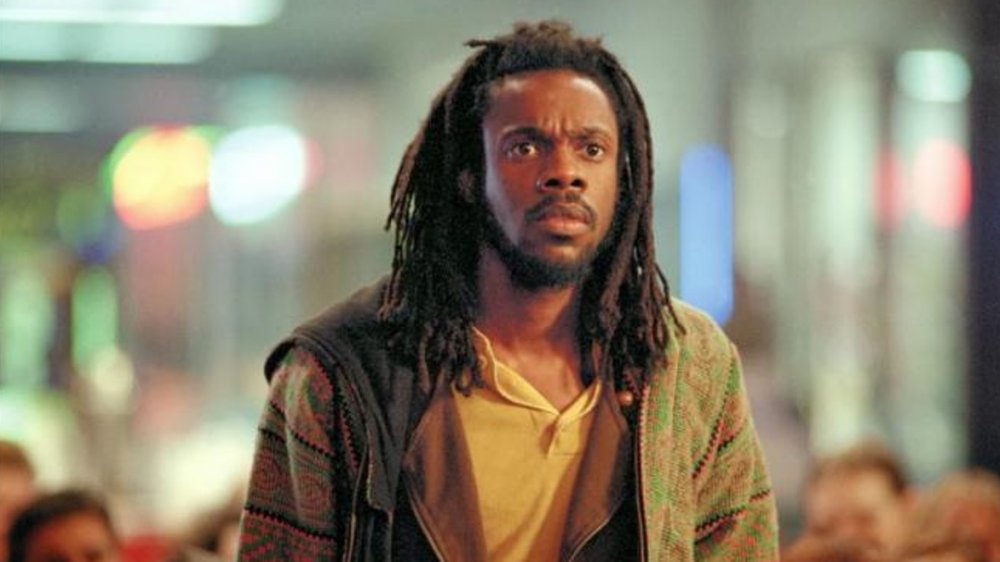 Doug E. Doug started his career doing standup comedy at the age of 17. He broke out in a couple of Spike Lee joints, first appearing in Mo' Better Blues and Jungle Fever. After he played the funny guy Sanka Coffie in Cool Runnings, Disney hired Doug for another film: 1995's Operation Dumbo Drop. Since then, he's acted in a number of shows and films, including the ABC sitcom Where I Live, which was loosely based on his own life as a teenage Caribbean New Yorker.
Doug's further film and TV credits include Diagnosis Murder, Cosby, Touched by an Angel, Shark Tale, Law & Order (regular and SVU), Justified, Blue Bloods, and the Netflix comedy Brown Nation. Doug also continues to tour doing standup comedy and is also a published author, with his debut novel The Fall of '87: A Dope Novel, arriving in 2020. As he told Rolling Out, he saw the experience of writing a book as substantially similar to the process of developing a character.
"I spent most of the time focusing on the characters and making sure they have backstories," he pointed out. "Like how an actor prepares for a role, you have to think about some of the things in the background like who their mother is, what they do, and try to bring the character to life. The same thing is true with a novel."
Junior Bevill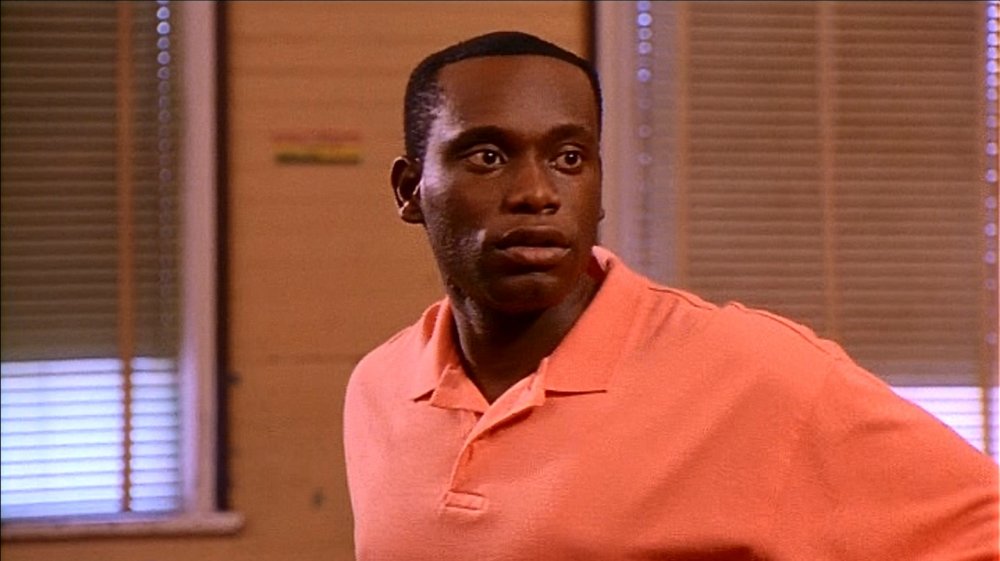 Another Jamaican track & field hopeful, Junior is actually the one who trips and falls during the Olympic trials, which in turn brings down Derice and Yul Brenner. In order to make it up to Derice, he decides to join the bobsled team. His presence isn't terribly appreciated by Yul, who basically wants to pound Junior's head in for tripping him at the trials, but the two eventually form a close bond.
But Junior is a bit of an undeveloped adult, and his family's wealth and good name in Jamaica really stand in the way of following his dreams. When Junior heads to Calgary to train for the games, his overbearing father shows up, demanding that he return home lest he embarrass his family. But Junior stands his ground, tells his father that he has to forge his own path, and remains with the team. Junior's story is one of personal growth, separation from a family legacy, and finding one's own strength.
Rawle D. Lewis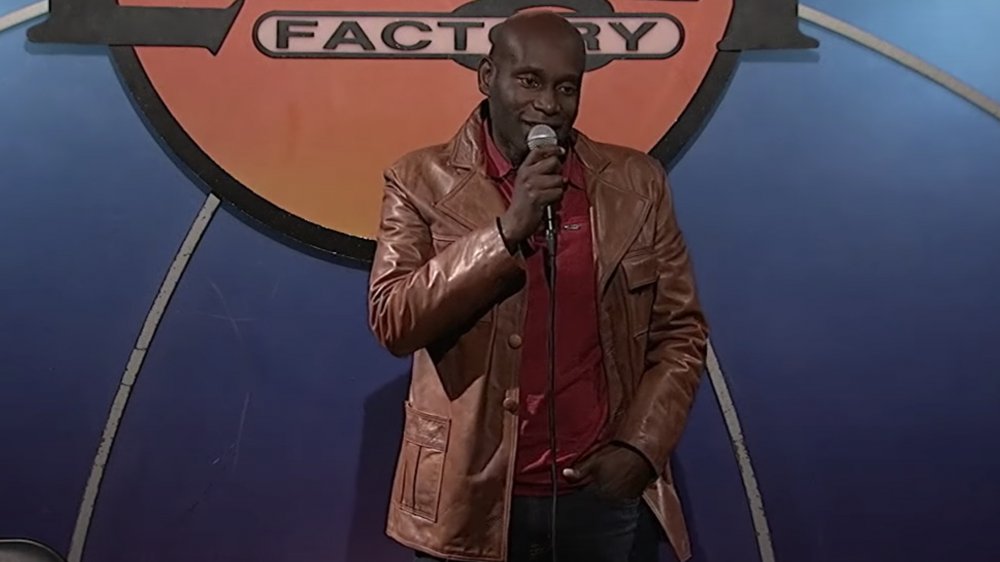 Much like Junior's entry into the world of bobsledding, Rawle D. Lewis had a very unconventional entry into the world of acting. He started out as a reader for the Cool Runnings auditions. He had told the casting folks that he was from Trinidad, and had acted in a bunch of local Trinidad productions. He fudged all that experience, as he later admitted to Empire Magazine, but his reads were so good, and he helped the team with their Caribbean accents so well, that he ended up being cast in the film.
After Cool Runnings, Lewis had roles in a bunch of TV pilots that got stuck in development, and further dove into his standup comedy career. Lewis tours all over the world and continues to make appearances in movies and television shows. Some notable Lewis projects include Spy Hard, with Leslie Nielsen, and the sitcom Malcolm & Eddie. It's his standup comedy, however, that keeps him on the move and earning a living.
Yul Brenner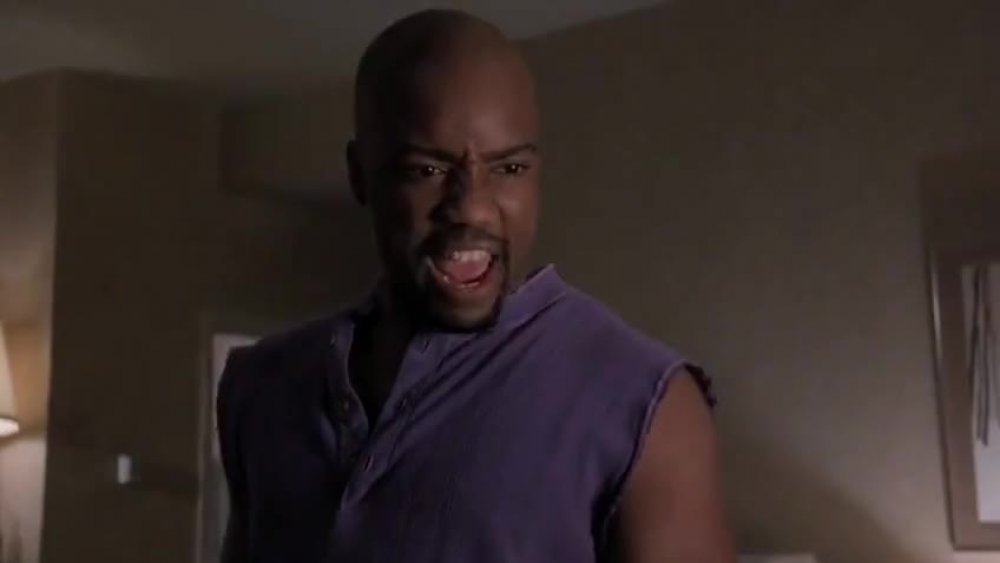 Yul Brenner is the fourth and final member of the Jamaican bobsled team. A tall, muscular bald man, Yul's power in sprinting definitely would have landed him on the Jamaican track & field team were it not for Junior's trip. Yul is reluctant to join Derice's makeshift bobsled team, but wants to get to the Olympics and win, so he's determined to succeed.
Yul's confidence is in direct opposition to Junior's timidity, but the two end up complementing each other. When Sanka mocks Yul's desire to live in a palace, it's Junior who encourages him to follow his dreams. And when Junior's father shows up to drag him back to Jamaica, Yul gives Junior a lesson in motivation, making him look in the mirror to say "I see pride. I see power. I see a badass mother who don't take no crap off of nobody!" The two start out as adversaries, but become good friends.
Malik Yoba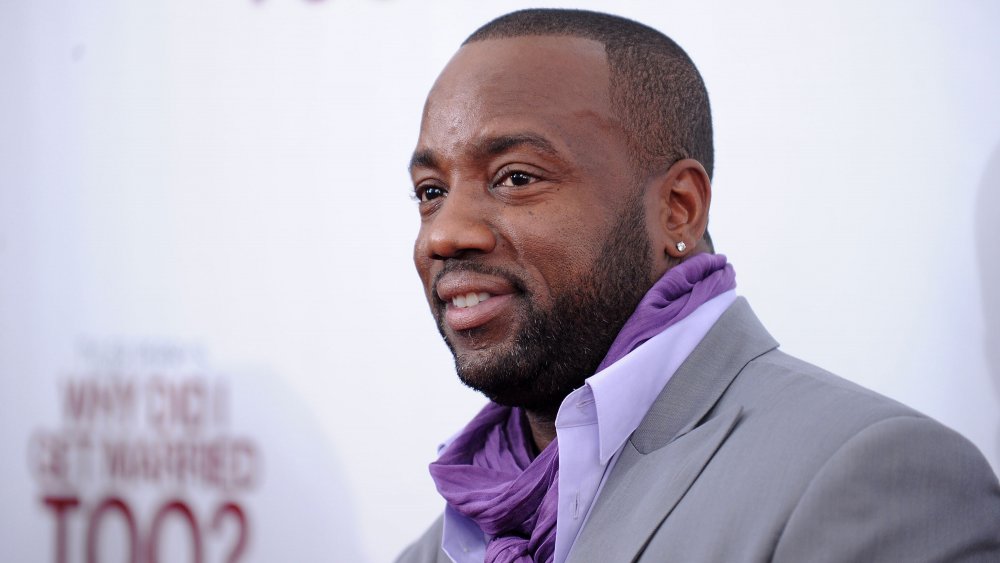 Stephen Lovekin/Getty Images
Before landing the role of gruff Yul Brenner in Cool Runnings, actor Malik Yoba was still waiting for his big break — and the movie launched him into a varied acting career. At the time of his casting, he was running a youth theater program, he later told Empire. But since the Jamaican bobsled movie, Yoba has probably had the busiest film and television career out of the entire cast.
After Cool Runnings, Yoba landed the role of NYPD Detective J. C. Williams on the Fox drama New York Undercover, which ran for five years. His other television credits include Bull, Arrested Development, Girlfriends, recording industry hit drama Empire, The Last O.G., and Designated Survivor. His movie credits include Cop Land, Soul Food, and Tyler Perry's Why Did I Get Married? and Why Did I Get Married Too?
But despite his steady work, Yoba has also run into some personal issues along the way. His character was killed off on Empire, and he was fired from the show. Reasons behind his dismissal include everything from drug use to outing a co-star. He's also been the target of some sexual misconduct allegations in recent years.
Irv Blitzer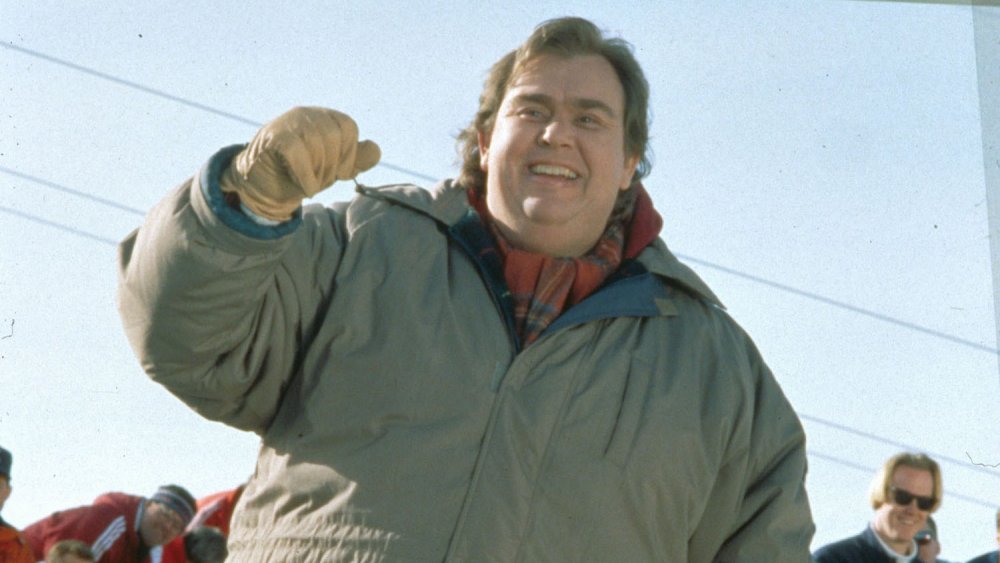 The Cool Runnings team would be nothing without their coach, Irv Blitzer. When Derice finds him living in Jamaica, he's a washed-out old Olympian who just wants to live out the rest of his days in paradise. But when the son of his good friend finds him and asks him to coach a new Jamaican bobsled team, he decides to give it a go. It's Irv's idea to have sprinters join bobsled teams, noting that intense speed at the start of a race can push a team to an incredible finish.
But Irv's background isn't as cheery as Derice initially thinks. As a member of the 1972 American bobsled team at the Winter Games, Irv put weights in the front of his team's bobsled so it would go faster. The cheating resulted in the team being stripped of their medals, and Irv was shunned in disgrace. When he tells Derice his story, Derice is forgiving but asks why he felt the need to cheat when he already had gold medals and prestige. Irv replies, "A gold medal is a wonderful thing, but if you're not enough without it, you'll never be enough with it." It's a role that took full advantage of Candy's ability to go from boisterous charm to pensive melancholy, sometimes within the same scene.
John Candy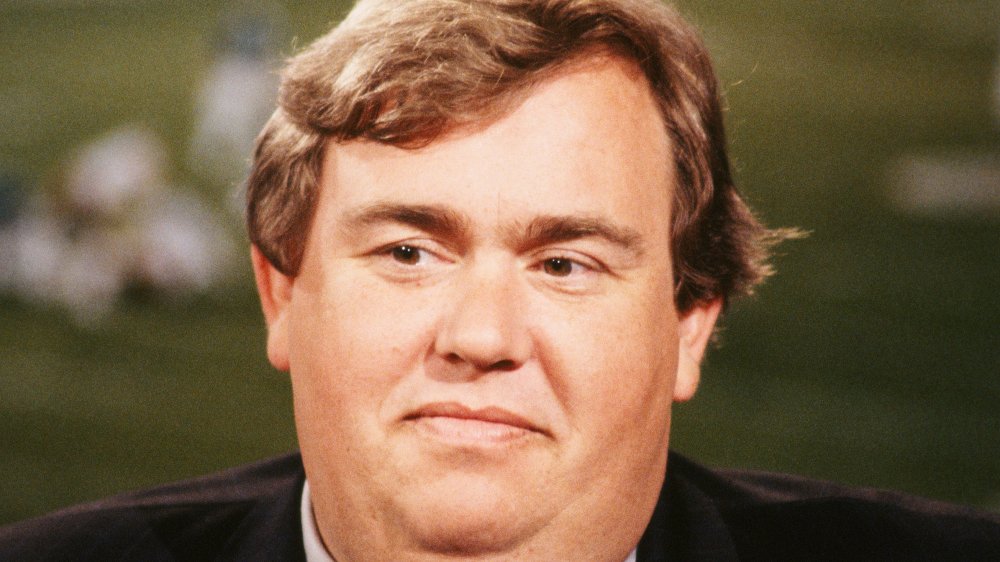 George Rose/Getty Images
John Candy was certainly the most famous cast member of Cool Runnings. Having starred in classic comedies like National Lampoon's Vacation, Planes, Trains, and Automobiles, Spaceballs, Uncle Buck, and Home Alone, Candy established himself as one of the most iconic comedic actors of the 1980s and early 1990s.
Candy started his career as a member of Toronto's branch of the Second City comedy troupe and earned fame as a cast member of Second City Television (SCTV). In 1979 he took a hiatus from SCTV to start his film career and hit the big time in Ivan Reitman's 1981 comedy Stripes. He also broke out as Tom Hanks' womanizing brother in the 1984 mermaid comedy Splash. He later took on some dramatic roles in Only the Lonely and JFK.
Candy's screen charisma seemed fated to fuel a long film career, but it all came to an abrupt halt when he died of a heart attack while taking a break from filming the old west comedy Wagon's East in Mexico in 1995. He was only 43 years old.