Carl Reiner's Final Film Performance May Make You Cry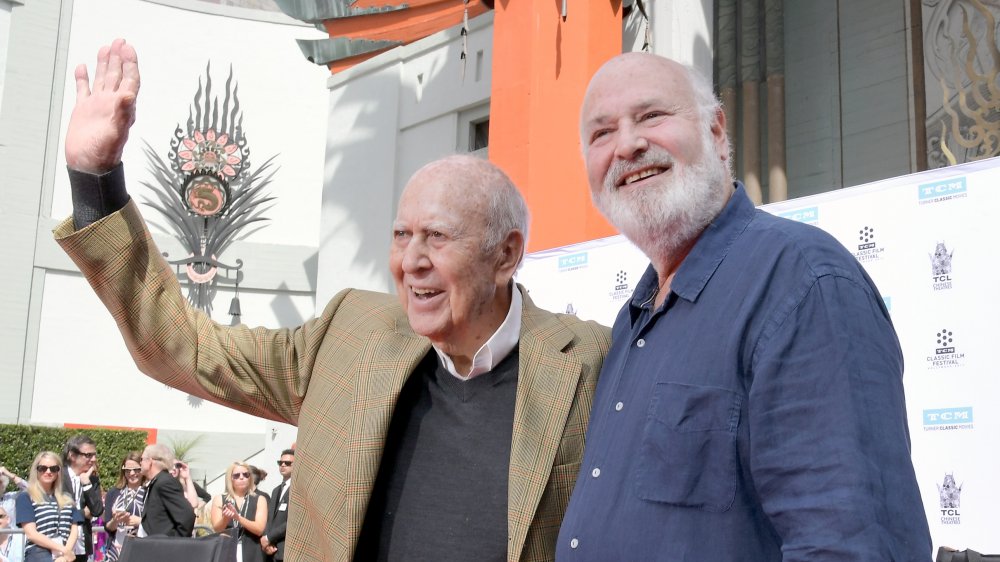 Charley Gallay/Getty Images
The Princess Bride is one of those movies that brings the whole world together — it's romantic, it's funny, it's quotable, and it's got Andre the Giant in a prominent role.
Since traditional movie production has gotten extremely difficult in these times of social distancing, filmmakers are finding unique ways to get new work into the world. One way that streaming service has Quibi approached that challenge is through a kind of "remake" of The Princess Bride — but not a remake anyone could get mad at.
Home Movie: The Princess Bride is a project wherein every actor participating films themselves, solo, performing their part. To add to the fun, multiple actors take on the same part. Jack Black, David Spade, and Jon Hamm, for example, take turns playing Westley, the character first made famous by Cary Elwes.
In the first installment, original Princess Bride director Rob Reiner plays the part of the Grandfather (Peter Falk) opposite Josh Gad as the Grandson. However, in episode 8, Rob Reiner flips roles to play the Grandson. In the role of the Grandfather is his own real-life father, comedy legend Carl Reiner.
Carl Reiner as the grandfather of all storytelling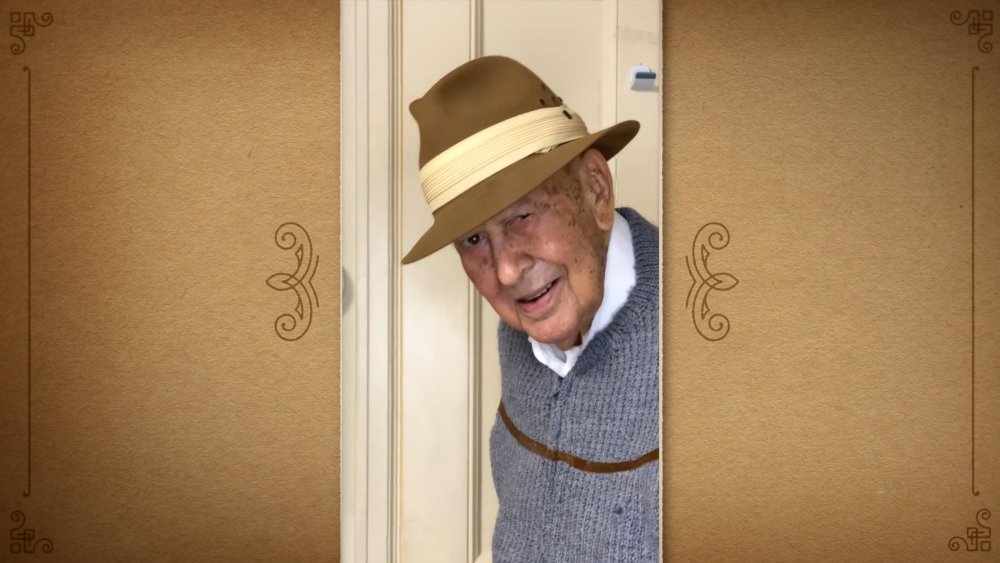 Quibi
Carl Reiner passed away on June 29, 2020. At the time, no one had any reason to assume that Carl Reiner had a final performance left to give — but he did, and it's the kind of performance you'll never forget.
Jason Reitman, himself the son of legendary director Ivan Reitman, worked behind the scenes on the Home Movie: The Princess Bride project. Three days prior to his death, Carl Reiner sent the footage he shot for the project to Reitman.
"It dawned on me it was his final performance on not only a perfect career, but a perfect life," said Reitman in an interview with Vanity Fair. "It felt like one more chance to see Carl Reiner. It was actually a scene about the love of a grandfather and a grandson. It's a scene about storytelling. You can't help but imagine Carl reading stories to Rob when he was a kid, and that this is what it looked like and what it felt like."
Reitman reached out to Carl Reiner's family, sharing the footage with them and asking for their permission to share this last performance with the world. They gave their blessing. What fans of The Princess Bride get to see is Carl Reiner sitting with his son, sharing the end of a classic tale, putting on his hat, and walking off into the proverbial sunset. It's heartbreaking, but it's also perfect.
Home Movies: The Princess Bride is available to stream on Quibi.