The Brand-New Rom-Com That's Taking Over Hulu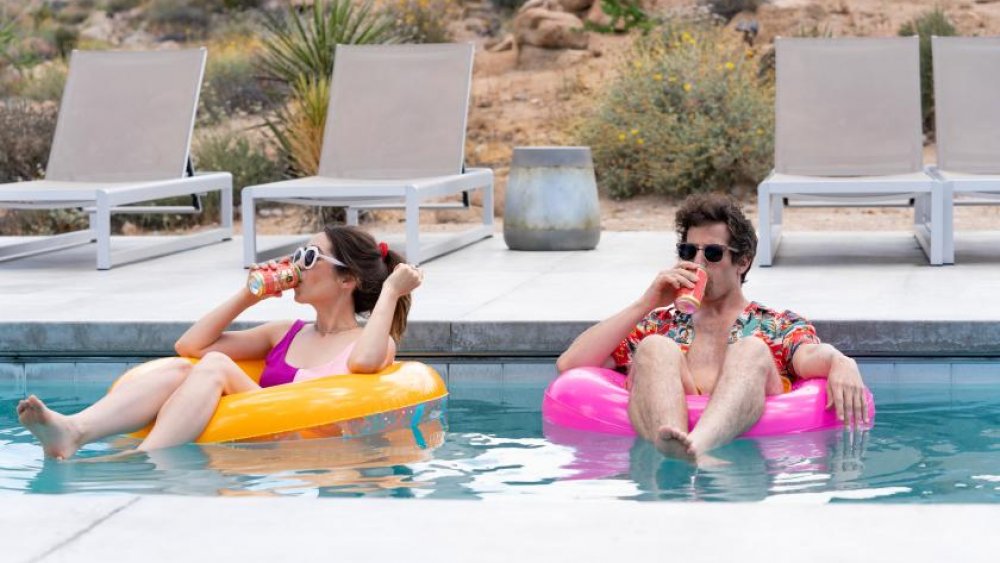 Hulu
Ever since Harold Ramis and Bill Murray popularized the concept of an infinite time loop in 1993's Groundhog Day, the idea has become a pop culture staple, from Netflix's original series Russian Doll to Tom Cruise's high-octane action spectacle Edge of Tomorrow. The latest movie to play with the same day over and over again comes courtesy of Andy Samberg and his production company-slash-comedy group, the Lonely Island, and tells the story of two people endlessly trapped at a destination wedding. Directed by Max Barbakow, Palm Springs just premiered on Hulu, and if you're looking for a great way to start your weekend, you'll watch to check this movie out right away.
At first, Nyles (Samberg) is pretty much alone in his time loop, attending the wedding of Tala (Riverdale's Camila Mendes) and Abe (Supergirl's Tyler Hoechlin) over and over again with his intolerable girlfriend Misty (Meredith Hagner). During one of his many go-arounds, he finally connects with Sarah (Cristin Milioti), the bride's messy sister. After a hookup gone wrong, Sarah wanders into the same mystical cave that trapped Nyles in the first place, and the two of them have to figure out how to endlessly coexist together.
From a mysterious man hunting Nyles to the connection he shares with Sarah to the terrible secret Sarah has been hiding all along, Palm Springs is a hilarious yet heartfelt romp. Here's everything you need to know about Palm Springs — but beware, there are spoilers ahead!
The many twists and turns of Palm Springs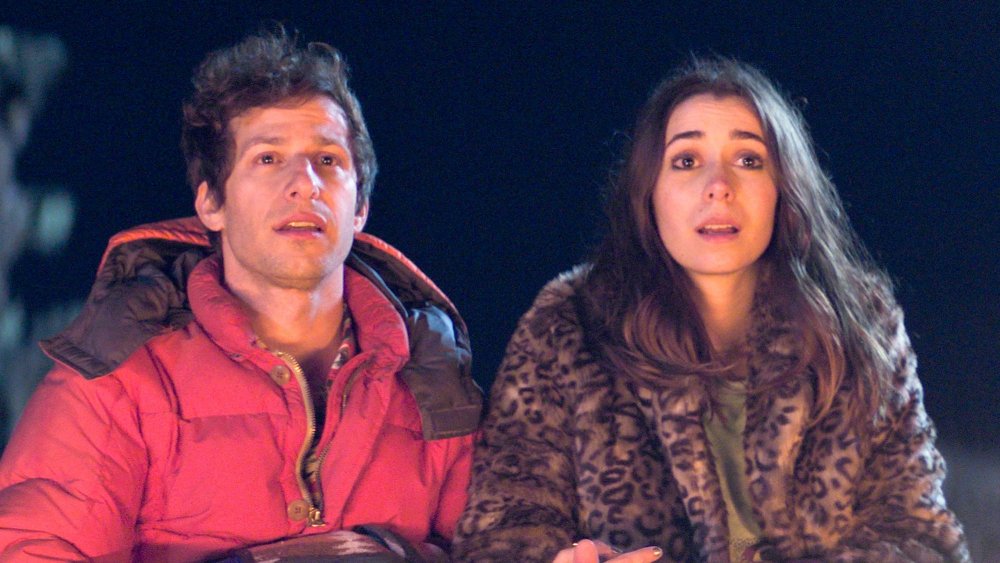 Hulu
Once Sarah gets trapped in the time loop with Nyles, she's terrified at first, and keeps trying to find ways out of it, from performing a selfless act to committing suicide. Just as Nyles says, none of it works, so she gives up, and is simply content to throw in the towel and have fun with him. Together, the two spend their exact same days getting drunk, relaxing, and doing whatever they want, whether that's stealing planes, camping under the stars, or driving into oncoming traffic.
The two eventually start to develop feelings for each other — which isn't a problem for Nyles, considering that his girlfriend Misty is cheating on him anyway — but Sarah backs away quickly as she tries to hide an awful secret. As it turns out, she wakes up every day not in her own hotel room, but in Abe's after they spend the night together, and she can't stand facing her own shame any longer.
By studying quantum physics intensely and using a goat as a test subject, Sarah eventually figures out how to get out of the time loop (the solution involves a very well-timed blast of explosives) but Nyles protests, preferring to spend eternity doing nothing at all. When Sarah moves on without him, Nyles is bereft, but after a pep talk from Roy (J.K. Simmons), who is stuck in the time loop as well and is constantly trying to kill Nyles as painfully as possible, he realizes he'll do whatever it takes to be with Sarah, even if that means maybe blowing himself up.
How Palm Springs came to be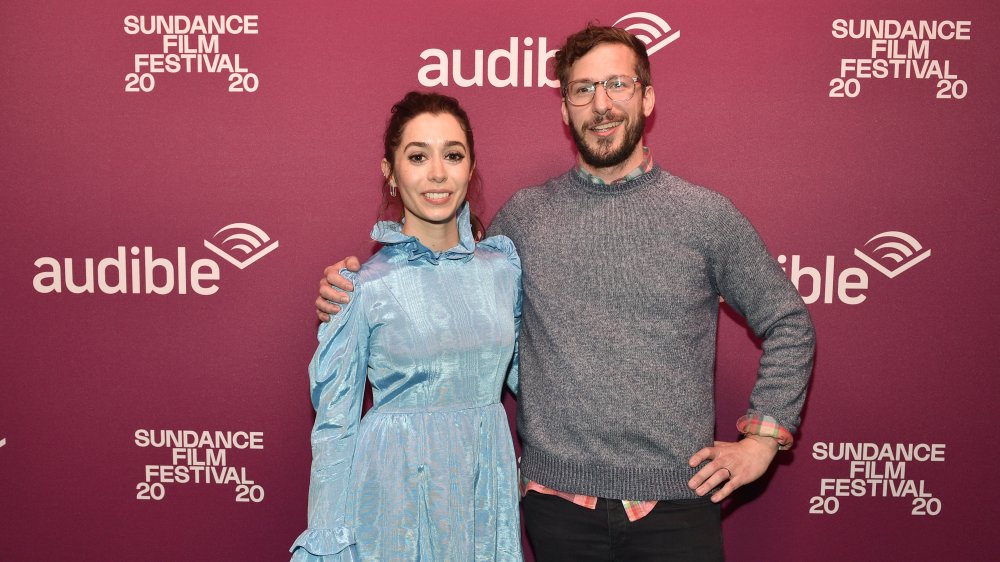 David Becker/Getty Images
Produced by Samberg and the Lonely Island, Palm Springs made a splash at the Sundance Film Festival in January of this year before setting a pretty astounding record. After beating the previous record of $17.5 million by 69 cents — a nice number chosen by Samberg and his Lonely Island co-hort Akiva Schaffer — the film was picked up by Neon and Hulu, and hit the streaming service in July of 2020.
Originally, the film was scheduled to hit select theaters on the same day as its digital release, but obviously, movie theaters have been shuttered for months. In a recent profile for GQ, Samberg talked about the film, which has proven to be unexpectedly timely; though nobody in real life has been stuck in a time loop (hopefully), the ongoing lockdowns and quarantines across the world certainly can make each day feel the same. Also, as Samberg pointed out, his previous cult hits like Hot Rod and Popstar: Never Stop Never Stopping never succeeded at the box office, so a digital release may have been beneficial for his bottom line. "There's definitely the box office part of putting out movies that I was dreading all over again," he confessed. "Obviously I haven't had smash-hit success in that department."
In any case, Palm Springs is garnering glowing reviews, and it's the perfect pandemic watch for a lazy summer weekend. Palm Springs is streaming on Hulu now.