The Underrated Sci-Fi Drama That's Taking Over Netflix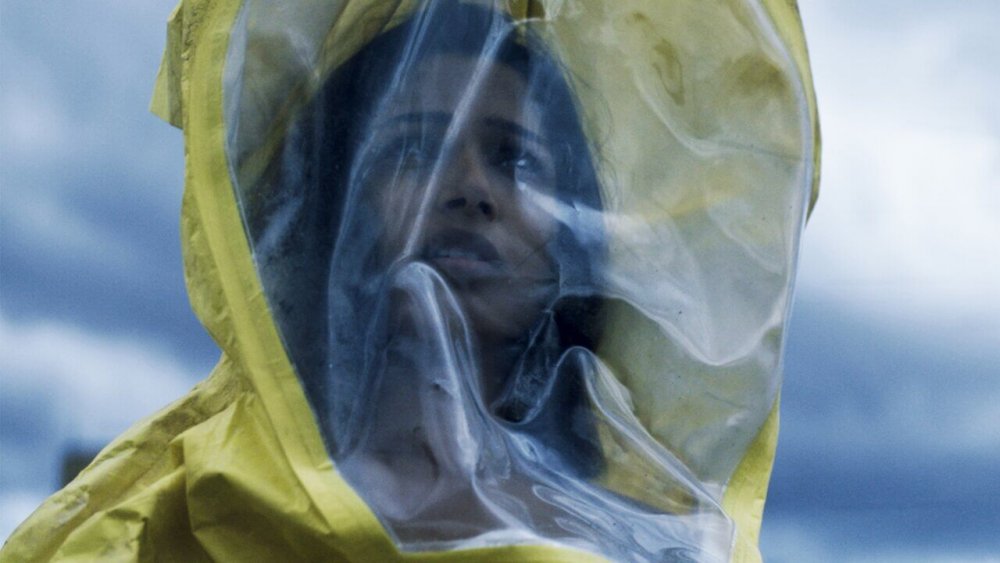 Netflix
Netflix is all-in on original science-fiction movies. Whether it's time-travel stories like See You Yesterday, sci-fi horror like The Cloverfield Paradox, or stories featuring end-of-the-world scenarios like I Am Mother and Birdbox, Netflix knows that sci-fi fans are part of its streaming bread and butter.
As you might imagine, apocalyptic stories in particular are kind of in-demand these days. Well, maybe "in-demand" is the wrong phrase. Let's put it this way: People are sometimes drawn towards what they know, and many feel like they know a lot about the end times in 2020.
In the spirit of that, Netflix has a film that's suddenly climbing the Top 10 movie chart — a flick that's not only about a post-apocalyptic world, but also about a post-pandemic world. The film in question is Only, the Takashi Doscher-directed feature from 2019 set in a time after a virus-containing comet crashes into Earth and kills (almost) every woman on the planet. It's a fairly heavy premise and takes some emotional fortitude to handle, but there are plenty of reasons to make Only the next Netflix movie you stream.
The premise and pedigree of Only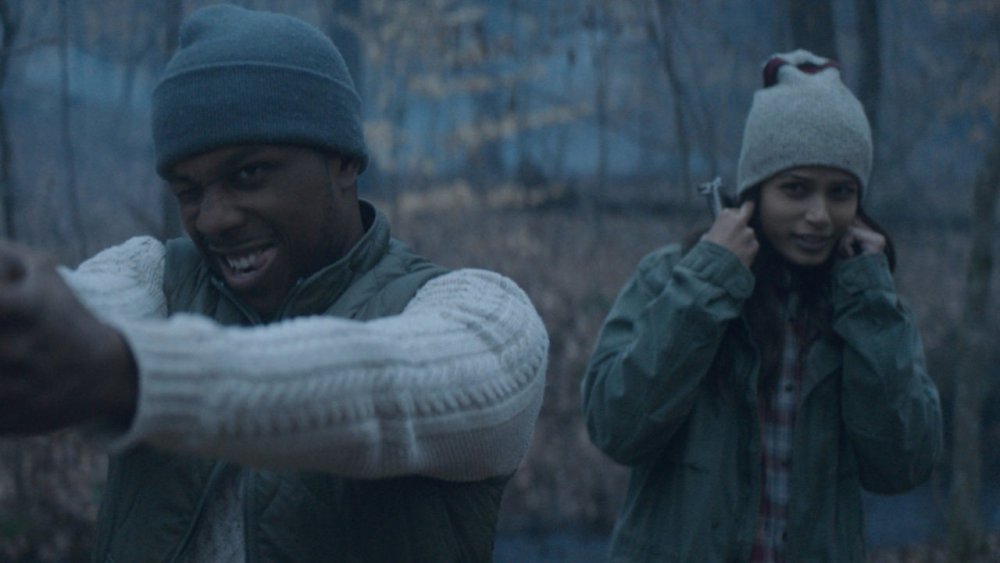 Netflix
In case you are deciding whether or not you have the proverbial spoons to handle Only, a movie about a pandemic, here are the particulars of the film's end-of-the-world scenario: After an astrological event, mysterious ash begins falling from the sky, which, in turn, causes only women to become sick and die. Eventually, it becomes clear that men can also become infected, albeit with fewer and less-serious health risks. As you might imagine, there becomes a concern over just how, exactly, the human race can persist in a world without women. This uncertainty results in women, now valuable scientific and anthropological commodities, being dragged off to mysterious medical facilities for unsafe testing.
That's the world in which our two heroes, Eva (Freida Pinto) and Will (Leslie Odom Jr.), find themselves. You may recognize Pinto from her work as Latika in Slumdog Millionaire, although she's had some post-apocalyptic experience already in Rise of the Planet of the Apes. As for Odom Jr., you're likely familiar with him because of his portrayal of Aaron Burr in the Broadway sensation Hamilton.
Under normal circumstances, Only could exist as a metaphor for any manner of things. There's a lot of focus on Eva being shut in for long stretches of time, and the influence that has on her mental and physical well-being. In any year prior to 2020, Only could be about struggling with long-term mental and/or physical illness in general. However, due to the time of its rise in popularity on Netflix, a big part of Only's success is because of COVID-19.
Only resonates with the immuno-compromised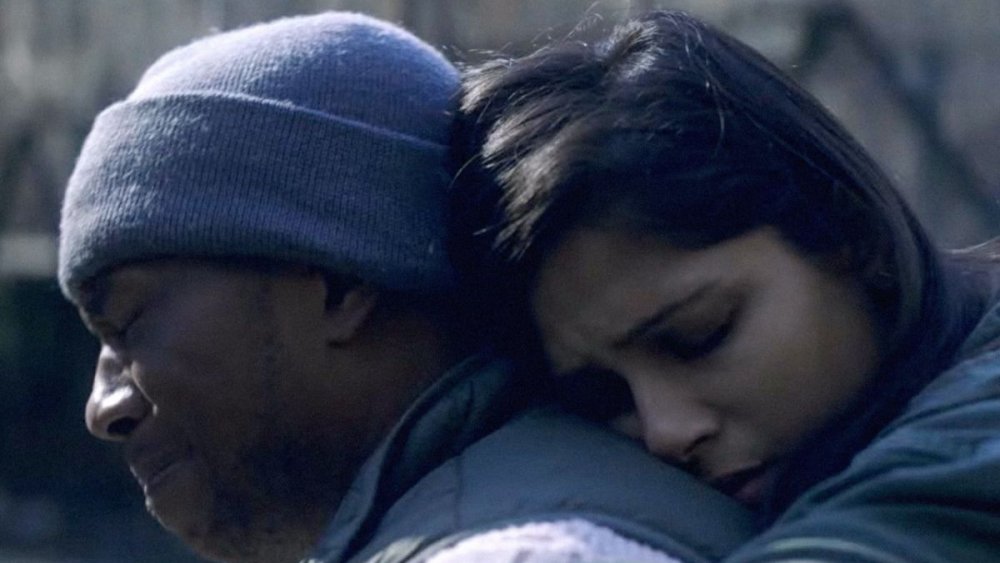 Netflix
One of the most interesting and potentially divisive parts of the film is the very end of the end credits — wherein director Takashi Doscher closes on this phrase: "This film is dedicated to Takekazu and Motoko Horie. Thank you for teaching me that sometimes the most loving and compassionate thing we can do is let someone go."
Only is, among other things, a story focused on the limits of living in quarantine, with no end in sight and with civilization crumbling down around you. If you are, for instance, immuno-compromised and avoiding the world right now more than most, you've probably had the thought, "How much longer can I do this?" Only emotionally resonates with that feeling especially.
The film isn't designed to uplift so much as acknowledge the anxiety so many of us are feeling right now. That kind of movie might be exactly the one you need right now. If it is, Only is currently streaming on Netflix.