Chris Hemsworth And Tom Hiddleston Reunite In Thor: Ragnarok Set Photo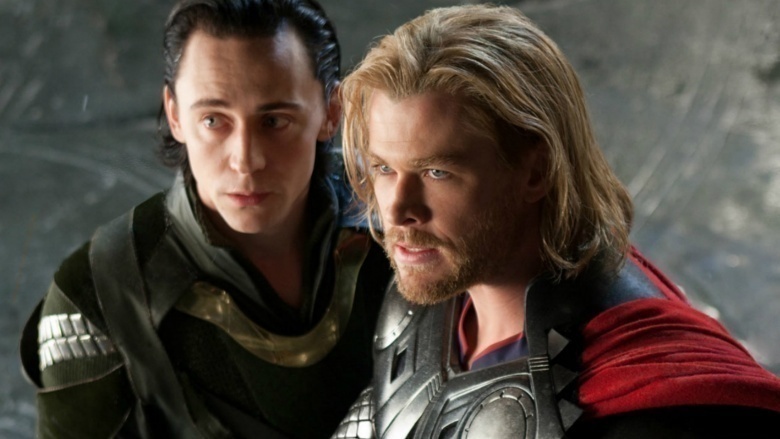 You know it can't mean great things for the people of Earth or Asgard, but it's always nice to see Thor and Loki back together.
As production for Thor: Ragnarok rolls along in Australia, Chris Hemsworth shared a new photo from the set with co-star Tom Hiddleston. It's our first glimpse of the pair together, and in costume–although their outfits look more like street clothes than traditional Asgardian attire.
The photo (below via EW) also seems to reveal that part of the movie will be set in New York City, as Thor and Loki are sitting at a newspaper stand. Look close, and you'll see the headlines read: "Villain Loki Spotted," "Has Thor Returned?," and "Hammer Attack."
Thor: Ragnarok is set for release Nov. 3, 2017.



Just sellin papers with my mate @twhiddleston #PartTimeJob #ThorRagnarok @TaikaWaititi pic.twitter.com/QdxgPRFQiw


— Chris Hemsworth (@chrishemsworth) August 22, 2016



Spot @chrishemsworth and @twhiddleston filming a scene for #Thor @ABCNewsBrisbane pic.twitter.com/MO02eVltTh


— Patrick Williams (@PatrickWilliams) August 21, 2016