Spider-Man: Homecoming Call Sheet Leaked, Reveals Roles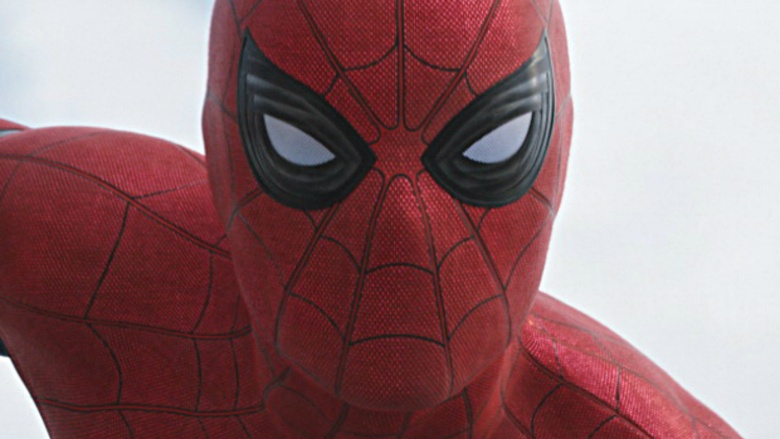 Just a few hours after we found out Zendaya's character in Spider-Man: Homecoming might be a lot more familiar than filmmakers were letting on, what appears to be an official call sheet surfaced on Reddit (via ComicBookMovie.com). Although the Disney Channel star is still just listed as "Michelle," there are plenty of surprises.
Potential spoilers for Spider-Man: Homecoming
We already knew Tom Holland would reprise the version of Spider-Man he debuted in Captain America: Civil War, and he'll be joined by Tony Revolori as Flash Thompson, Michael Keaton as Vulture, Marisa Tomei as Aunt May, and Zendaya as Michelle (who might actually be Spidey's longtime love interest, Mary Jane Watson).
But, if the call sheet (below) is accurate, now we also know Fargo's Bokeem Woodbine will play super-villain the Shocker, and The Nice Guys' Angourie Rice will play Betty Brandt–probably a take on Betty Brant (with no "d"). In the comics, Brant is one of Peter Parker's co-workers at the Daily Bugle, and Elizabeth Banks portrayed the character in Sam Raimi's Spider-Man trilogy.
Martin Starr, Hannibal Buress, Selenis Leyva, and TV on the Radio's Tunde Adebimpe will seemingly play faculty members at Parker's high school, where the film is said to be centered.
As CMB notes, there's at least one more interesting twist: Kenneth Choi, who played the Howling Commando Jim Morita in Captain America: The First Avenger, is listed as Principal Morita. Since his Captain America character existed in the past, there's a chance Morita's new character is a distant relative of the old one.
Spider-Man: Homecoming is set for release July 7, 2017, but we've got exclusive photos from the set.