First Look At Cate Blanchett In Thor: Ragnarok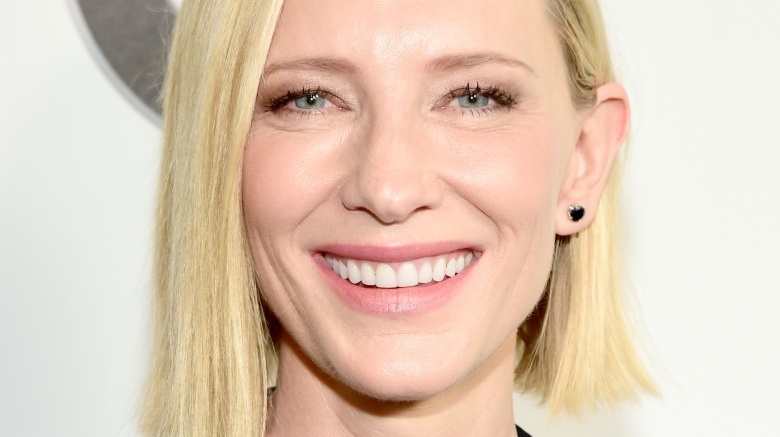 Getty Images
You might need superhuman vision to spot Cate Blanchett in new photos from the set of Thor: Ragnarok, but it's our first glimpse at the Oscar winner as the villainous Hela.
Although she's not wearing the character's signature headdress, Blanchett can be seen dressed in green, while sitting and standing before extras in Asgardian costumes. CBM notes one of the crew members can be seen holding what appears to be a huge axe, which might belong to Karl Urban's Skurge the Executioner. Check out the photos below.
Chris Hemsworth will reprise his role as Thor in the movie, joined by Mark Ruffalo as the Hulk, Jeff Goldbum as Grandmaster, and Anthony Hopkins as Odin. The film drops Nov. 3, 2017.